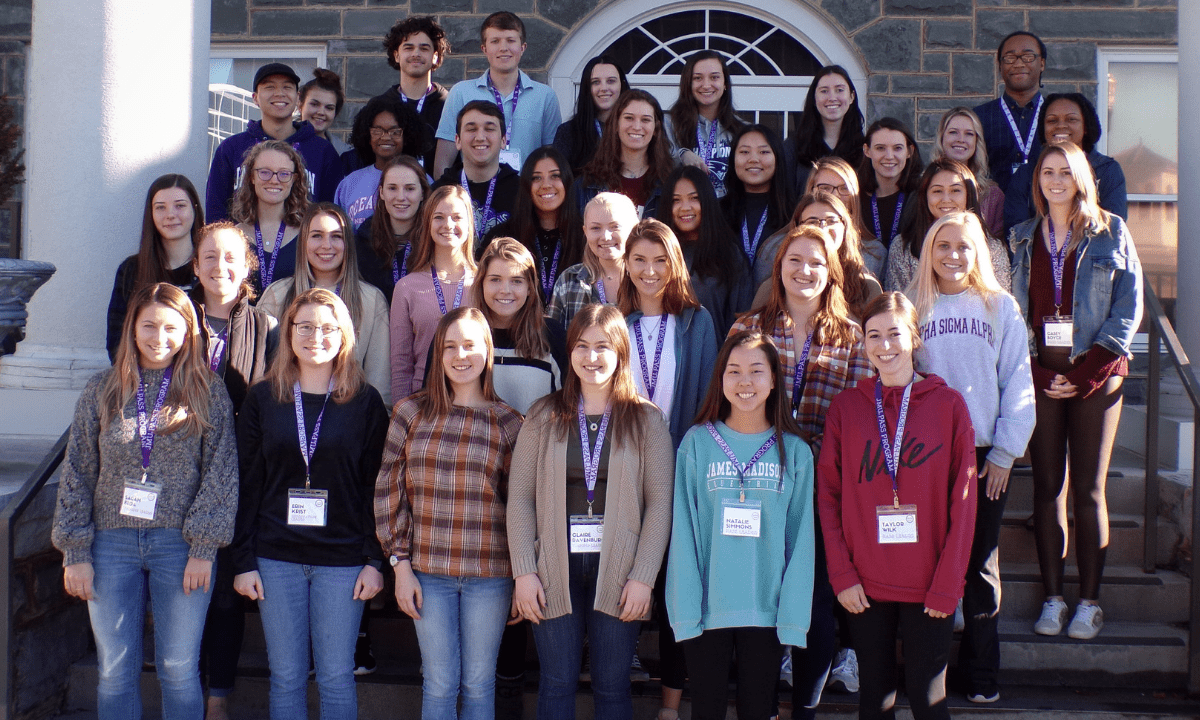 PASS Coordinator, Instructional Faculty
Matt Trybus is the Coordinator of PASS. Matt holds an M.Ed. in Higher Education and Student Administration from the University of Vermont, a teaching license from Saint Michael's College, and a B.A. in History from the University of Montana. Prior to coordinating the PASS program, Matt served as Assistant Director of James Madison's Office of Disability Services for 7 years. In addition to working with members of the JMU community to realize their potential, Matt is passionate about his family, friends, cycling, food, and balance.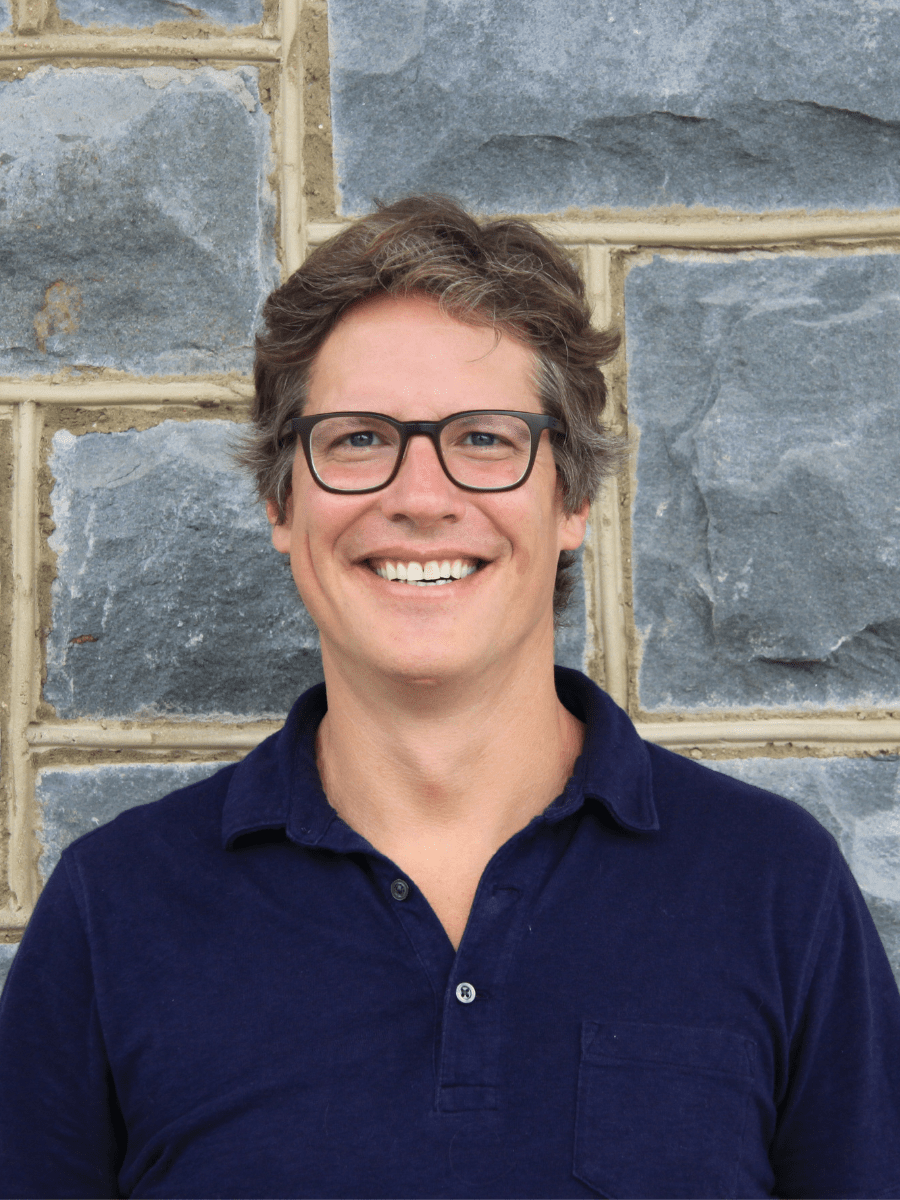 Darius Green, Ph.D. 
PASS Assistant Coordinator
Darius is the Assistant Coordinator of the PASS Program. He earned his M.Ed. in Clinical Mental Health and Addictions Counseling at The College of William and Mary and his doctorate in Counselor Education at James Madison University. His interests include wellness, diversity, social justice, and enhancing teaching pedagogy.
Kiarra Steer, M.A.
PASS Graduate Assistant

Kiarra is a graduate student pursuing an Ed.S. degree in School Psychology. She received a B.S. in Psychology from the University of Central Florida and a M.A. in School Psychology from JMU. She loves playing with her dogs, traveling, and trying new restaurants. After she graduates, she plans to start her career as a school psychologist and move to a different state.
Claire Ravenburg
Professional Development Leader
Claire is a senior Biotech major. She is in the Honors College and is involved with research in the Biology department. After JMU, she hopes to pursue graduate programs and possibly get a Ph.D. in plant biotech. She lives on a farm with her horse, Faith and enjoys reading and cooking.
Julia-Marie Ralston
Observation Leader
Julia is a senior accounting major. She intends to stay for her Master's degree and become a CPA. Julia loves to read and cook, and she spends most of her free time with her dog. Their favorite spot is the JMU Arboretum.
Naomi Shimozono
Course: BIO 290

Professor: Velayudhan
Naomi is a senior Kinesiology major with a Pre-Physical Therapy minor. In her free time (when she's not doing something anatomy-related), she likes to babysit (she loves kids!), spend time with her dog, and go hiking. After graduation, she plans to pursue her DPT and become a practicing physical therapist. She also hopes to obtain her Ph.D. after PT school so she can teach college courses like human anatomy. 
Claire O'Hanlon

Course: BIO 150

Professor: Hyman
Claire is a senior Biology major with an Ecology concentration. She is currently in a jmu research lab that studies lemur behavior, and she is the head Hip-Hop instructor for Dancing Dukes. After completing grad school, she hopes to someday work as a conservation biologist doing field research on mammal behavior. 
Paulo Arabit

Course: BIO 140

Professor: Doyle
Paulo is a junior Health Sciences major. He is a part of the fencing club at JMU. He also enjoys listening to music, cooking, playing World of Warcraft, and is currently obsessed with The Witcher series on Netflix. After JMU, he hopes to go to Dental School and ultimately open his own practice. He also wants to go to the Czech Republic to see all of the historic sites/capitals.
Catherine Dickinson
Course: BIO 245
Professor: Menon

Catherine is a senior Health Sciences major. She is in the American Red Cross club as well as S.H.A.C. club. When Catherine isn't studying, she enjoys painting or watching Netflix. After JMU, she plans on pursuing her masters degree in public health to become a health nurse practitioner.
Hannah Anderson
Course: CHEM 131

Professor: Blumling

Hannah is a sophomore Chemistry major, and she is a part of the Honors College. After JMU, she plans to go to pharmacy school to pursue a degree in compounding pharmacy. In her free time, she likes to read, spend time with family and friends, and go on adventures.
Kateryna Marku
Professor: Warnaar
Kateryna is a junior chemistry major. She is an RA in White Hall. She is involved in the Pre-med association, SAACS, and participates in research in the Chemistry Department. She enjoys hiking and biking in her free time. After JMU, Kateryna plans on attending medical school.
Lauren Trzcinski
Course: CHEM 132
Professor: Tam
Lauren is a junior Biology major. She is a part of intervarsity, and she is involved with research in the Biology Department. After JMU, she hopes to pursue medical school. She enjoys hiking, working out, and eating.
Samantha Martin
Professor: Liu
Sam is a senior Biology major with a Neuroscience concentration. She volunteers at the Health Center, and she is a part of Tri Beta fraternity and Phi Mu sorority. Sam likes to read, watch Netflix, and play volleyball. Her plan after college is to attend dental school.
Camden Powers
Course: CHEM 241
Professor: Caran

Camden is a senior majoring in Psychology with plans to go to medical school after JMU. At JMU, she participates in SMLC, research, and Young Life. In her free time, she likes to cook, paint, play volleyball, and relax.
Anna McGrath
Professor: Palocsay

Anna is a Junior marketing major with a minor in business analytics. She is a painter, a rock climber, and a member of the Gamma Phi Beta sorority. She is a vegetarian and a lover of animals and hopes to adopt a cat soon. After graduation, Anna would like to move to San Diego, California and get a job in marketing. 
Hannah Hodgkiss
Course: COB 291
Professor: Vaziri

Hannah is an Accounting major with a minor in Honors and a concentration in leadership. She is from Eldersburg, Maryland, and she is a member of Zeta Tau Alpha and Phi Sigma Pi on campus. After graduation, she hopes to go on to get her CPA license and become an auditor for international companies​. 
Brian Mantone
Course: COB 291
Professor: Yekta

Brian is a senior Computer Information Systems major with a minor in Business Analytics. A fun fact about Brian is that he can solve a Rubix Cube in under 40 seconds. After graduation, he is going to work in New York City with KPMG as an Advisory Associate in their Technology Assurance practice.
Sydney Spevak
Course: COB 291
Professor: Novoa

Sydney is a junior Management major with a minor in Economics. She is also currently in the process of applying to the Business Analytics minor. Sydney is from Richmond, VA and is a co-captain of JMU's club equestrian team. In her free time, she enjoys skiing, swimming, and hiking. 
Emelia Potteiger
Course: ECON 200

Professor: Cavusoglu

Emelia is a Junior Economics major here at JMU. When she is not participating in activities with her sorority, Delta Delta Delta, or the Madison Investment Fund, she enjoys spending time with friends and family. Emelia hopes to work in either New York or D.C. upon graduation.
Shana Wareechatchai
Course: ECON 201
Professor: Smith

Shana is a Junior double-majoring in Economics and International Affairs. She also has a minor in French and Data Analytics. Shana is the treasurer of the Global Commerce Club and a member of the Asian Student Union. In her free time, she enjoys watching movies, baking, reading, rock climbing, and karaoke.
Caroline Barnes
Course: MATH 107

Professor: Gibson

Caroline is a junior IDLS major at JMU. Outside of class, she is active in Intervarsity. She loves teaching and running. Post-graduation, she plans to get her masters in teaching and hopes to one day teach Algebra I in Fairfax county.
Noah Felsen
Course: MATH 205

Professor: Nelson
Noah is a sophomore finance major from Northern Virginia. In his free time, he loves to sing for the JMU acapella group, Rescored, as well as hanging out with friends.
Katherine Snare
Course: MATH 205
Professor: Radloff
Katherine is a Junior SMAD major here at JMU. Katherine is a part of Intervarsity, and she enjoys volunteering with JMU's Sports Nutritionist. Her hobbies include reading and watching Netflix. In the future, Katherine hopes to be working with the design team of a brand she is passionate about.