J38-101.1 Individuals must be 21 years of age to buy, possess or consume alcoholic beverages. Examples of possession and consumption include, but are not limited to, holding, drinking a beverage containing alcohol or having alcohol in an area under the responsibility of the student. Areas of responsibility for a student may include, but not be limited to backpacks, refrigerators, residence hall rooms, personal belongings, private rooms, common spaces, and/or vehicles.
J38-101.2 Alcoholic beverages may not be sold or furnished to any person who at the time of sale or exchange is underage or visibly under the influence of alcohol.
J38-101.3 Falsely representing one's age for the purpose of purchasing, possessing, or consuming alcohol is against university Standards of Conduct.
J38-101.4 Drunkenness and/or possession of open containers of alcohol is prohibited in public areas as defined by state and local laws/ordinances or University policy.
J38-101.5 Alcoholic beverages may not be possessed, distributed or consumed at events open to the general university community and held on university property except when specific written approval has been obtained for the event in advance. Sponsors are responsible for assuring that all persons in attendance at an event comply with state alcohol law and university alcohol policy.
J38-101.6 Kegs or other large containers with alcohol are prohibited on campus unless previously approved by JMU Special Events and Catering Services. All kegs, events, possession, and service of alcohol on or off campus must comply with Virginia's Department of Alcoholic Beverage Control rules and regulations.
J38-101.7 Students shall not misuse or abuse alcohol regardless of their age. This includes but is not limited to; driving under the influence, providing alcohol to those underage, or consuming alcohol to the point of hospitalization.
See also
Alcohol/Drug Strategies & Resources
.
Office of Student Accountability and Restorative Practices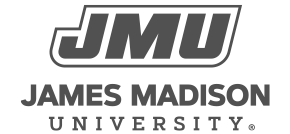 800 South Main Street
Harrisonburg, VA 22807
Contact Us