JMU Online Degree Completion Programs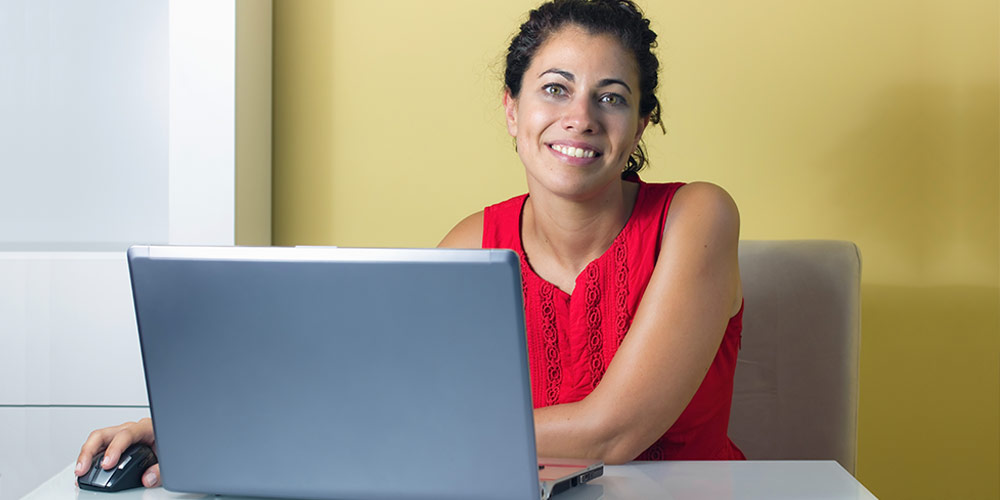 Have you completed several credit hours towards your Bachelor's degree and are ready to finish? Do your job and family responsibilities make it difficult to complete a program by attending class on campus? Would having a degree or certification enable you to advance in your work?
JMU offers three undergraduate programs designed for you. As 100% online programs, each will more easily fit within your busy life, making it possible for you to reach your goals. 
Adult Degree Program
Our Adult Degree Program (ADP) is an undergraduate degree completion program that allows you to create a personalized interdisciplinary concentration or focus of study to meet your educational and career objectives. You can complete your major in Individualized Study through online courses and/or courses on our main campus. The Individualized Study major also offers you the opportunity to integrate other college-level learning such as professional or military experiences into the completion of your degree.
You have the option to earn a:
Bachelor of Individualized Studies
Bachelor of Arts in Individualized Studies
Bachelor of Science in Individualized Studies
Your Program of Study
As an Individualized Study major, you will work with ADP staff, advisors, and faculty to develop a personalized Program of Study that focuses on your unique skills, interests, and career goals.
As an incoming ADP student, your first course will be IS 200: Orientation to Individualized Study. This course is a 3-credit online class that prepares you for college-level learning at James Madison and guides you through the process of building your Program of Study.
Course Tracks
Our tracks are a structured way of developing your personalized program plan. Each track offers a strong foundation in a subject area such as Entrepreneurship, Human Resource Development, Small Business Management & Entrepreneurship, Human Resource Development & Management, Early Childhood Education, and Business & Information Technology. You can combine two or three tracks to create your Individualized Study major, and you can blend online and face-to-face classes if you are able to commute to campus.
RN to BSN Degree Completion Program
JMU is delighted to announce that our RN-BSN degree completion program is now offered fully online to meet the needs of working nurses. 

The RN to BSN program provides flexible, online learning opportunities for students who are graduates of community college or diploma nursing schools and are licensed registered nurses (RN).
Classes are offered online to allow students to maintain employment while completing the BSN degree.
Full-time or part-time enrollment
The online program provides a supportive environment for students within a community of learning
Practical experience with role development as a BSN nurse.
The program provides a foundation for professional practice and will equip students for further opportunities afforded through graduate study and advance practice.
The program aims to empower graduates to be active consumers of research to inform practice, to be comfortable with advancing technology in health care delivery, to be change agents within the practice arena and to be astute clinical practitioners or managers.
The RN to BSN program also emphasizes the care of underserved, rural or culturally diverse individuals within the acute care and community settings.
Students proceed through the program as part of a cohort of adult learners…sharing experiences, supporting and encouraging one another and celebrating each others success
Military Applicants
All former and active military personnel interested in attending JMU should contact Roger Burke in the Office of Admissions, who are dedicated to assisting former and active military personnel through the application process.
To receive guidance that is relevant to you, please email Roger Burke at military@jmu.edu with the following information:
Year of high school graduation:
Where did you attend High School [City & State]:
High school GPA [a guess is ok at this time]:
How long have you served in the military:
How long have you served in "Active Duty" status:
How many college credits were earned AFTER you graduated from high school?:
What is your intended major?
In order to best provide guidance, please attach the following documents (unofficial copies sent via email are ok at this time):
Copy of your Joint Services Transcript (JST)
Copy of your high school transcript
Copy of transcript(s) showing any college coursework taken after high school graduation
Transfer
General Transfer Policies
Current JMU students wishing to take courses at an outside institution must submit a Transfer Credit Approval Form to the Office of the Registrar. All approvals must be obtained

 

PRIOR TO ENROLLING

 

at another institution. Courses taken without prior approval will not be guaranteed for transfer.
Students seeking approval for a course not listed in the Transfer Credit Equivalency guide above should submit a syllabus or course objective list with their form.


Please allow 5-7 business days for your approval form to be processed. During high volume periods (March-May), it can take up to two weeks to process. Forms are returned to the student through their dukes email account upon completion.

Transfer credits are only accepted from institutions accredited by a regional accrediting body.
Only courses completed with a grade of "C" or better will be accepted.
Students can find currently accepted courses on the above Transfer Credit Equivalency Guide. 

Incoming students: If you believe a OOO elective course on your transfer credit evaluation is equivalent to another course at JMU, please submit a 

Transfer Credit Re-evaluation Form

 along with a course syllabus to the Office of the Registrar for consideration.
General Education Transfer Policies
The following restrictions apply only to current JMU students wishing to transfer courses to meet General Education requirements:
Students will be allowed to transfer in no more than three courses for General Education credit

No more than one transferred course may be applied to any one cluster

Transfer credit will NOT be awarded for course offerings in Cluster Four, The American Experience (HIST 225, JUST 225 and POSC 225).
Tuition / Financial Aid / Scholarshps
Tuition
For information and current undergraduate tuition rates at JMU, please visit the University Business Office page.
Financial Aid and Scholarships
At James Madison University, we recognize the financial commitment and investment that comes with continuing your education. To learn more about applying for aid, loans, grants, and scholarships, visit JMU's Financial Aid page.