//www.jmu.edu/_images/_features/jimmy-sunset-1000x600.jpg
Community with IDEAS: Sept. 2022
News
Community with IDEAS: Sept. 2022
The Student Affairs Newsletter
---
Tim's Letter
Hello everyone,
I have loved walking around campus the last few weeks as our students have returned and the energy at JMU is palpable. I wanted to thank you all for what you've done to get us here and for making this such a great start to the Fall. I also want to welcome everyone who is new to JMU. We appreciate the experience and insight each of you bring and look forward to all we'll accomplish together. I have enjoyed meeting many of you and find opportunities to connect incredibly valuable.
It was another busy summer, and I continue to be in awe of the way our division and JMU as a whole work together to provide an amazing experience for our students and their families.
Orientation
With over 5,400 first-year and transfer students registered for Summer Springboard this year, the Orientation team and all of Student Affairs did an amazing job helping these students and their families acclimate to JMU. Thanks also to everyone who made Weeks of Welcome a success. The variety of events and resources helped many students begin to find their place here.
Move-in
Residence hall move-in was an incredibly smooth process for our incoming students and families. Thank you to everyone in Residence Life, especially those of you working to ensure everyone had a room!
Something new this year was the addition of family receptions during move-in. We had many great conversations with the families of students moving in. Thank you to Dirron Allen, Leslie Bailey and Tracey Kite in Parent Relations for setting this up and to everyone who attended.
Mental Health Resources
I hope you've already heard about our partnership with TimelyMD to offer TimelyCare, which will help provide free, 24/7 mental health resources for our students. It's available now so please encourage your students to download the app and register so they have it if they need it. Thank you to everyone in the Counseling Center who was involved in its implementation and for all you're doing to support our students.
I want to remind everyone that Kognito training is due Oct. 1 and that you access it through MyMadison. This is a really helpful tool to help us recognize any warning signs and to feel more prepared to support our students and help them find resources.
Fall is always a busy time but I hope you all get a chance to walk around a little and enjoy our beautiful campus, enjoy the fresh air and take in the spirit of JMU. I appreciate all that you're doing and am so thankful to be part of such a dedicated team.
Thanks for a great start, and Go Dukes!
Tim
Organization Updates
Operations and Processes
The processes below are for all staff members (AP, wage, classified, part-time). You do not need to include graduate students for these processes, however, all resources within the Student Affairs New Staff Acclimation and Onboarding Guide can be used and adjusted for graduate students.
 
Vacant Positions
When a position becomes vacant and you are preparing a search process, please follow the Hiring processes for Student Affairs.docx (Student Affairs Professionals Microsoft Team>General Channel>Files>Hiring & Onboarding Processes in SA Folder).
Once you submit this form, SAPros will reach out to confirm your search and offer SAPros Connection options. SAPros Connection options should be included in your search according to Hiring processes for Student Affairs.docx (Student Affairs Professionals Microsoft Team>General Channel>Files>Hiring & Onboarding Processes in SA Folder).
To help you promote the search, there are templates available on Teams. You are encouraged to use these templates since they were created using JMU brand standards, particularly the social media ads. The images are simple by design, to attract the reader's attention. You can then put the specifics in the actual post. That way it is accessible to anyone who may use a screenreader.
 
Welcoming New Staff
All hiring managers should complete this form when a new staff member is expected to begin. This information has been updated in the Student Affairs New Staff Acclimation and Onboarding Guide (Student Affairs Professionals Microsoft Team>General Channel>Files>Hiring & Onboarding Processes in SA Folder).
Please download and use the Student Affairs New Staff Acclimation and Onboarding Guide Final.docx (Student Affairs Professionals Microsoft Team>General Channel>Files>Hiring & Onboarding Processes in SA Folder) as a baseline for onboarding new staff members. New Staff Members should be reported through this form prior to arrival/transition in order to be added to Teams, Email Lists, and scheduled for New SAP Onboarding activities such as Orientation, gatherings, and a one-on-one with Dr. Miller. This is for anyone who is new to SA and includes individuals who have transitioned positions (moved between departments in SA and/or moved positions within departments).
Exiting Staff Members
Hiring managers should complete this form when a staff member is exiting. This provides notification to leadership and allows for the individual to receive the Student Affairs Exit Survey.
Professional Development
SAPros: Professional Development
We are excited to connect you with Professional Development opportunities both internal and external to JMU!
 
Sharing Opportunities
If you find a webinar, training or other professional development opportunity and you're interested in, let us know! We can work with you to see how we can share it with Student Affairs Staff. We can support by helping to find a location, coordination and communication, funding, and hosting a discussion after.  If you have something you're interested in sharing, please email sapros@jmu.edu and our Professional Development Chair will get back to you!
New Opportunities
Wanting to learn more about something at JMU and not sure how or who to get connected to? Let us know. We welcome all professional development suggestions and can work to make your idea come to life!
Virginia Student Service Conference (VSSC)
Join us on the mountain! VSSC will be Nov. 9-11 at Wintergreen Resort. This conference provides a variety of networking opportunities with other Student Affairs Professionals in the state. It is open to all disciplines within Student Affairs. Registration is now open and if you're interested in presenting please complete this form. Let us know you're coming, and we'll add you to our coordinated JMU Dinner on the Mountain! More information is on the VSSC website. 
Did you know?
The National Association of Student Personnel Administrators (NASPA) is one of the professional homes for the field of student affairs. NASPA hosts several regional and national events and conferences, access to publications and resources, and opportunities to connect with different communities. NASPA conducts research on different focus areas. Browse through the Health, Safety, and Well-Being featured videos here or read more about about NASPA.
If you are interested in getting an individual NASPA membership, JMU has an institutional membership which provides a reduced rate. Work with your supervisor and department to see if NASPA is a good fit for you! 
NASPA will host their annual conference in Boston, MA from April 1 to 5. Read more about the conference experience.
Updates
University Health Center (UHC)
Welcome to our new staff: 
Dr. Anne Brenneman, Director of UHC
Dr. Jessica Yoder, MD
Heather Harris, Nutritionist
Kim Troutman, RN: Nursing Coordinator for Urgent Care
Welcome back to our returning staff: 
Sheila Reedy, PRN front desk
Robin Bell, PRN Pharmacist 
Kate Lowe, NP, PRN
Orientation (O-Team)
Jacob Angelo is now serving as the Interim Coordinator of Student Staff. He has been the Graduate Assistant for First Year Student Staff in our office for the past two years and we are excited to welcome him into this new role. He supervises the TOPAs and OPAs throughout Springboard and Weeks of Welcome.
You may have noticed a new face during Springboard, we had a NODA Intern join the team for this summer. Layla Taqi is from Old Bridge, NJ and she is currently working on her master's degree at Rutgers University.
Alex Van Meter, most recently the Assistant Director of Orientation Operations in our office, is now the Associate Director of Orientation. She started in Orientation at JMU in 2016 and has been instrumental in the success of the operations side of the office. As the Associate Director of Orientation, she will manage the initial transition from Admissions to Orientation by overseeing student/family engagement from when the student pays their tuition deposit to attending Summer Springboard. This includes the One Book publication and online steps, interactions with our office via phone, email or in-person as well as all Summer Springboard/Spring Orientation logistics.
Rob Olewine is our new Associate Director of Transition. He comes to JMU from East Carolina University where he most recently served as the Assistant Director of Campus Visits within their Admissions Office. He attended ECU for undergrad and received his Master's in Higher Education from UNC Wilmington. His experience planning large-scale events and his work with transfer students and student leaders will prove valuable as he takes on this role. He will be responsible for planning Weeks of Welcome, in collaboration with many of you, as well as developing new transition programs throughout the academic year to continue to support students during their transition.
Welcome to our two graduate assistants, Emma Hines and Brandon Morris, to Student Affairs and the Orientation Office.
Emma Hines is pursuing her master's degree in Clinical Mental Health Counseling, and hoping to graduate in 2025. She completed her undergrad at Sweet Briar College and is from Midlothian, VA.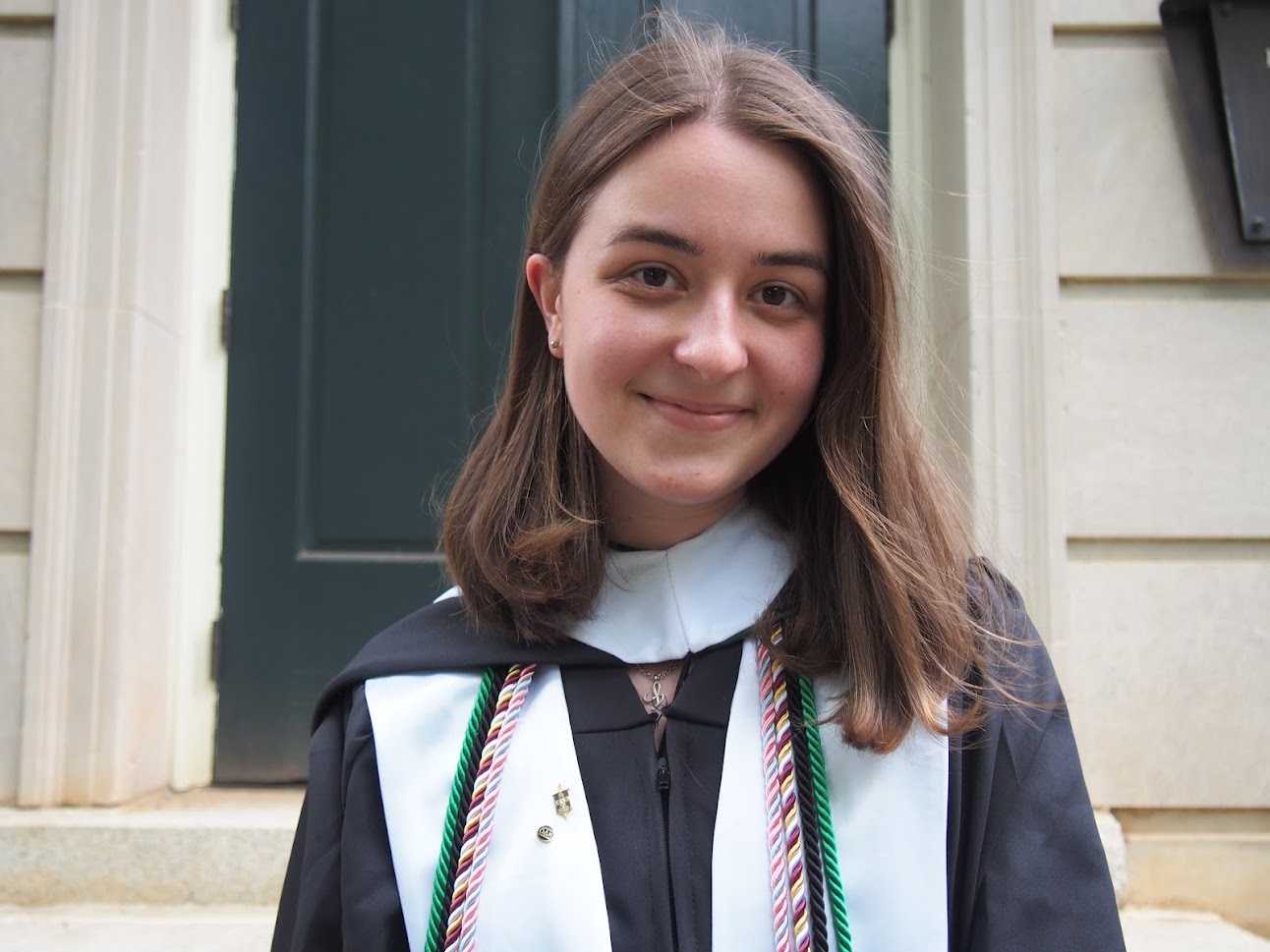 Brandon Morris is in his second year of his master's degree within Music Education and plans on graduating in 2023. He is a double Duke having received his bachelor's from JMU for Music Education. His hopes and dreams for the future would be to teach secondary choral and general music.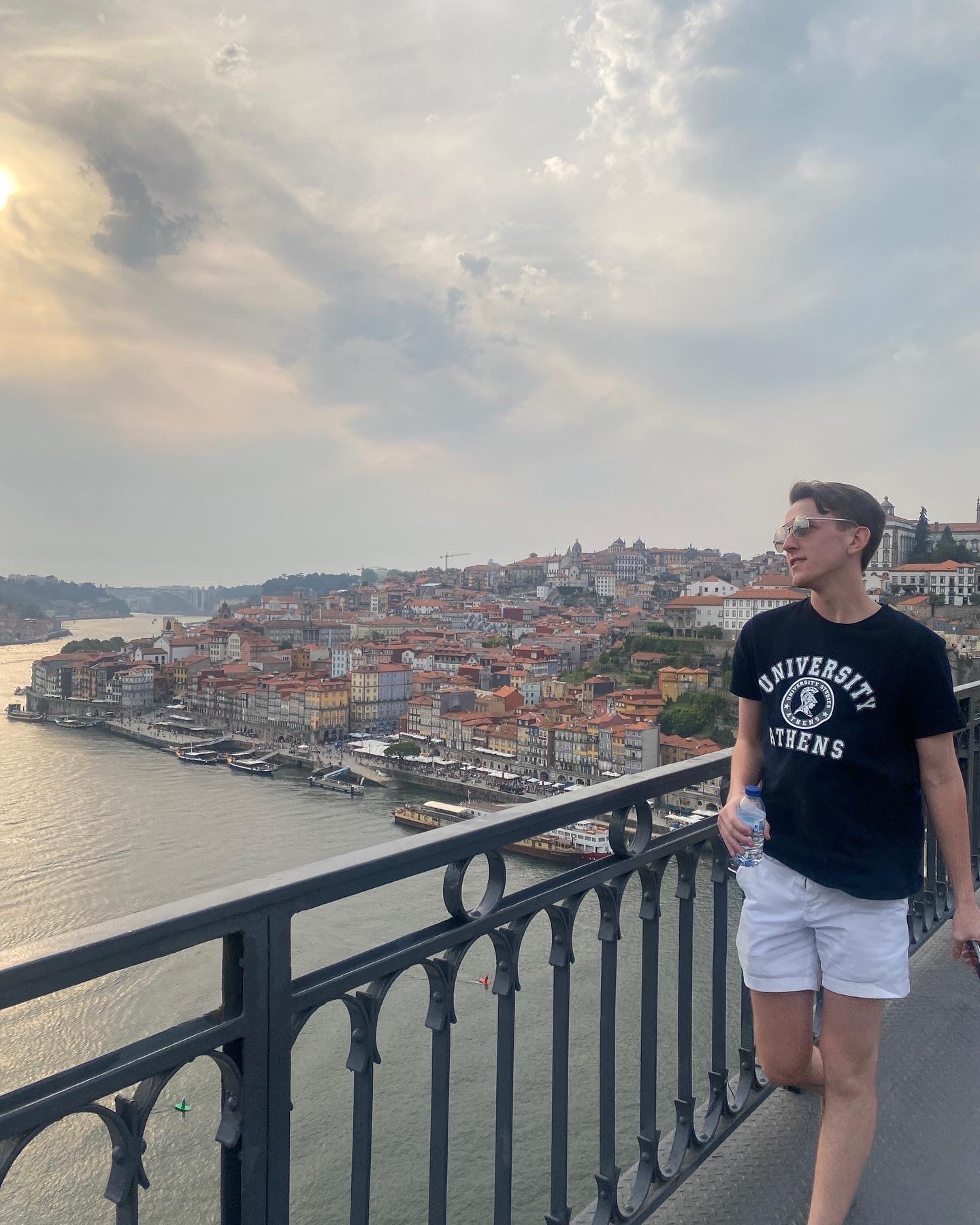 While in the Orientation Office, they will work closely with our TOPAs and OPAs and other programming throughout the year. We look forward to their contributions throughout the year!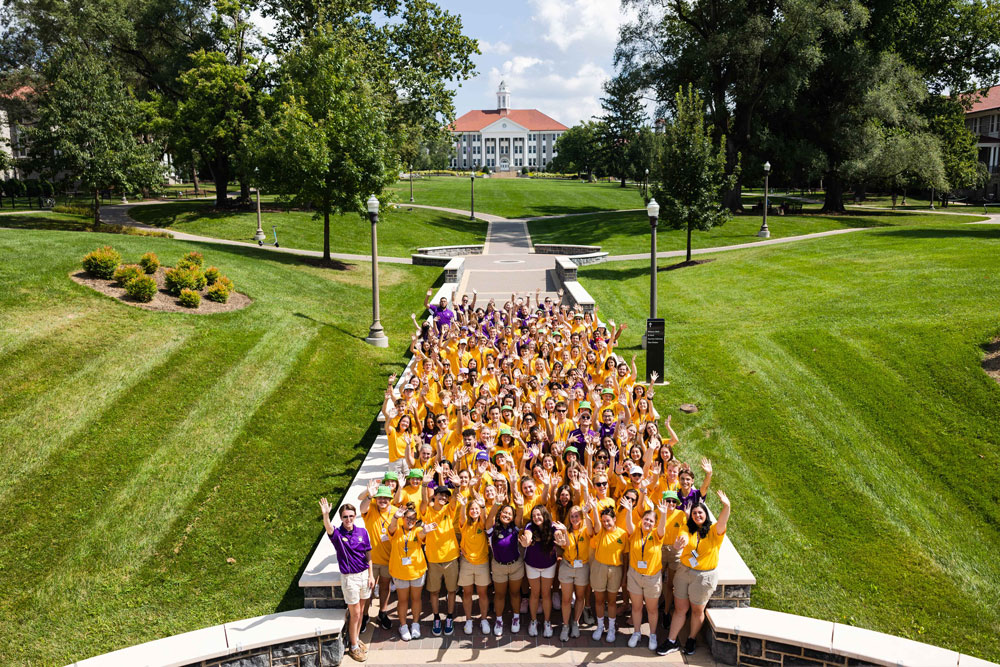 Dean of Students (DoS)
The Dean of Students office has grown a lot in the past few months! The Learning Strategies Instruction office is now housed under us. Please refer students to LSI when they need help with time management, study skills, test taking and more. They can go to our website to make an appointment. 
Matthew Hunsberger has joined us as our new Coordinator. He will primarily be working with the Rebound program and Learning Strategies Instruction. You might know Matthew from his previous role on campus as the Building Coordinator for King Hall. He's brought incredible experience, a strong work ethic and a passion for helping students to our awesome team. Welcome Matthew! 
Ritter Clevenger has also joined us as a new Associate Dean of Students. Ritter will primarily be managing our Threat Assessment Team and Madison Cares. Ritter was previously in the role of Associate Director for Facilities and Operations in the Student Success Center. Ritter's willingness to learn, and the compassion he has for others has already proven to be a great fit in the DoS office. Welcome Ritter!
You will also see some new student employees in our space:
Tara Pollnitz - GA for Madison Cares, 1st year in Clinical Mental Health Counseling graduate program
Kevin Cottrell - Student Assistant, junior psychology major
Alyssa Chiado - GA for LSI, Education 5th Year MAT
Clair Sague - LSI Peer Educator, senior education major
Emma Muscar - LSI Peer Educator, senior education major
Kyleigh Schlenker - LSI Peer Educator, junior education major
Brigid Piwowar - LSI Peer Educator, sophomore education major
Maggie Freedy - LSI Peer Educator, sophomore marketing major
Mary-Gayden Morrill is with us again this year as a Graduate Assistant and is now a 2nd year in the CSPA program.
We are so lucky to have them and are excited to see all the great work they do this year!
Counseling Center (CC)
Please help us welcome our new staff members: Laurel Brubaker, Daniel George and Colleen Hoover joined over the summer as Staff Clinicians.
Sarah Morehouse and Brittany Sehenuk have joined as LPC Residents; James Rushton and Danielle Mink are our Doctoral Interns; Addie Baugher, Jenelle Francis and Brielle Pedrick are our Counseling Externs; and Allison de Blois, Katie Dolieslager, Madison Moore, Ian Richard and Jessica Tutton join us as Graduate Assistants.
Kimberly Hughes and Caitlin Vu join us as Masters Level Practicum Students, and Shir Wasserman is our Advanced Psy.D. Practicum Student. Welcome, everyone! 
Community Service Learning (CS-L)
On August 17, CS-L welcomed 100 incoming students for our initial DMAD (Dukes Making a Difference Program). Our aims were to build a sense of community amongst participants, a sense of belonging to both JMU and the broader Harrisonburg-Rockingham Community and to pop the JMU bubble before Day One.
Wednesday afternoon focused on community-building and preparing to serve in the community. Highlights included Jo Benjamin sharing United Way of Harrisonburg-Rockingham's work with the ALICE (asset-limited, income-constrained and employed) population in our community as well as Mayor Reed telling the students that "Harrisonburg could not exist without JMU. JMU could not exist without Harrisonburg. You've got to get involved," and then reminiscing about skating at Funky's and sharing her cell phone number with the entire group.
On Thursday and Friday, groups split into smaller service teams and completed projects with 14 different community partners. Tasks ranged from accompanying seniors or adults with intellectual/developmental disabilities at the Rockingham County Fair to pulling tires and cinder blocks out of the Middle River, to painting the entire exterior of a partner's building. Each night, students split into smaller groups to explore several locally owned restaurants in town.
On Saturday, Dr. Meg Mulrooney, chair of the Campus History Committee, organized an alternative tour of the Quad, highlighting trailblazing individuals - particularly employees, students and faculty of color, and challenging students to follow their examples and "make a difference" on campus. JMU Civic ensured that all students were aware of their options for voting in November. Students then reflected on what they'd learned about Harrisonburg, JMU and themselves. They then shared pizza on the Quad with new friends before dispersing to join their FROG groups. 
All CS-L student and professional staff helped to plan and execute the new program. We'd also like to thank and acknowledge Myles Surrett and Sasha Griffith, who both provided key support and encouragement.
Office of Student Accountability and Restorative Practices (OSARP)
OSARP welcomed Shelby Tinsley as the new Administrative Assistant, Office Coordinator in May 2022! Shelby graduated from Virginia Commonwealth University (VCU) in Richmond, VA in 2011 with a Bachelor of Science and majored in Mass Communications with a concentration in Public Relations and minored in general business. She and her husband, Charlie, moved to Harrisonburg, VA in late 2014. Before coming to JMU, Shelby worked at Eastern Mennonite University (EMU) for many years in the Information Office and then in the President's Office. In her spare time, you'll find Shelby with her nose in a book or two or exploring the valley with her husband.
OSARP welcomed Olivia Offenbacker as the new Administrative Assistant, Educational Programs & Finance in May 2022! Olivia graduated from James Madison University in 2022 with a Bachelor of Science, majoring in Geographic Science. During undergrad, she was a Teacher Assistant for the Geography department for both Applied Geographic Information Science and Environmental Conservation as well as Sustainability and Development classes. She was also a content creator for Geogazine, which is a student-run newsletter for the Geography department. During the 2022 Spring semester, Olivia received the Geography Service Award for her efforts of service with the department and promoting the department within the JMU and Harrisonburg community. Olivia is from Rockingham County originally.
OSARP is welcoming Zenobia Lee-Nelson to our staff as our Substance Education Graduate Assistant for the 2022-2023 academic year. Zenobia is a second-year student in the CSPA Graduate program. Zenobia is joining our staff with an incredible wealth of experiences on campus and within the community. We are excited that she is joining our team and will be working with our students this year.
We are welcoming Ben Sties to the OSARP office as the Graduate Assistant for Restorative Practices. Ben is currently in his second year in the College Student Personnel Administration graduate program. We are so excited to have Ben join us and know that he will be an asset to our team as we expand our Restorative Practices program on campus!
OSARP welcomes Michelle Moore to the team! Michelle is a second-year graduate student in School Psychology here at JMU and is now serving as OSARP's Personal Success Graduate Assistant. In this role, they will assist with the management and implementation of the Mentor Program as well as facilitate educational programs for students.
University Recreation Center (UREC)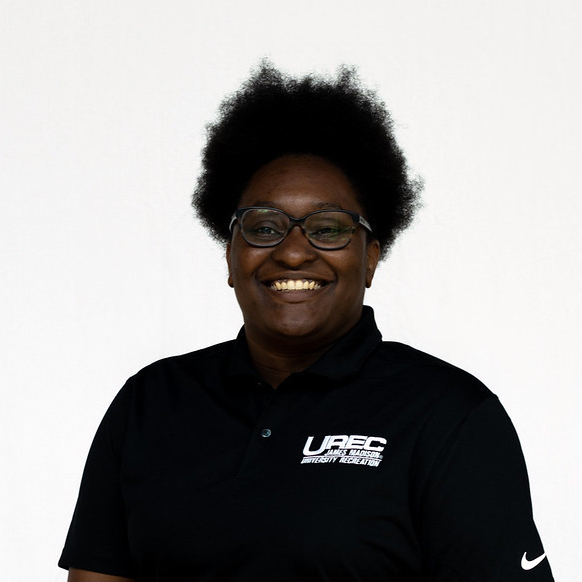 Cassidy Jimerson joined UREC in June as the Coordinator of Reservations and Events. Cassidy received her bachelor's degree in Political Science from the University of Alabama at Birmingham. She was employed at the recreation center on campus throughout her undergrad experience. Cassidy served as a graduate intern and Interim Coordinator at the University of North Carolina at Chapel Hill's Campus Recreation department prior to joining UREC. Cassidy grew up in a military family, but spent her middle and high school years in Gainesville, Virginia. When she is not at work, Cassidy loves to be with friends and family and watch Netflix.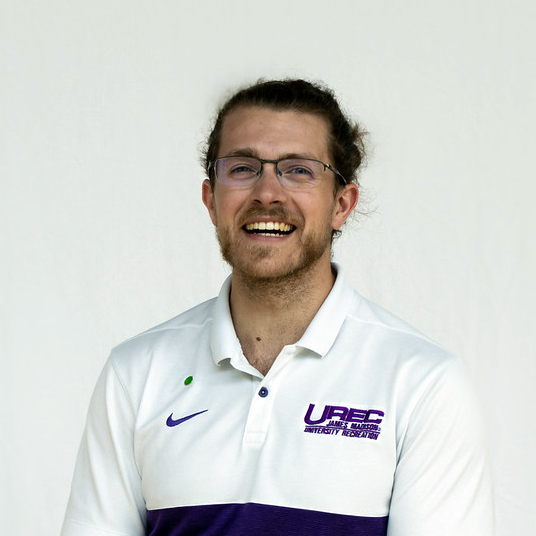 Ben Zwilling began as the UREC Coordinator of Group Exercise in June. Ben previously served as UREC Interim Coordinator of Group Exercise last year. Ben graduated from JMU with his bachelors in Kinesiology: Exercise Science. He is a Certified Personal Trainer through the National Academy of Sports Medicine (NASM-CPT). During his time as a student at JMU he worked as a Personal Trainer, Personal Training Manager and a Group Exercise Instructor at UREC. Ben grew up in Central Virginia. When not training for or competing in Olympic Weightlifting, he likes to garden, eat food, wrestle with his cat, Rey or skateboard in downtown Harrisonburg.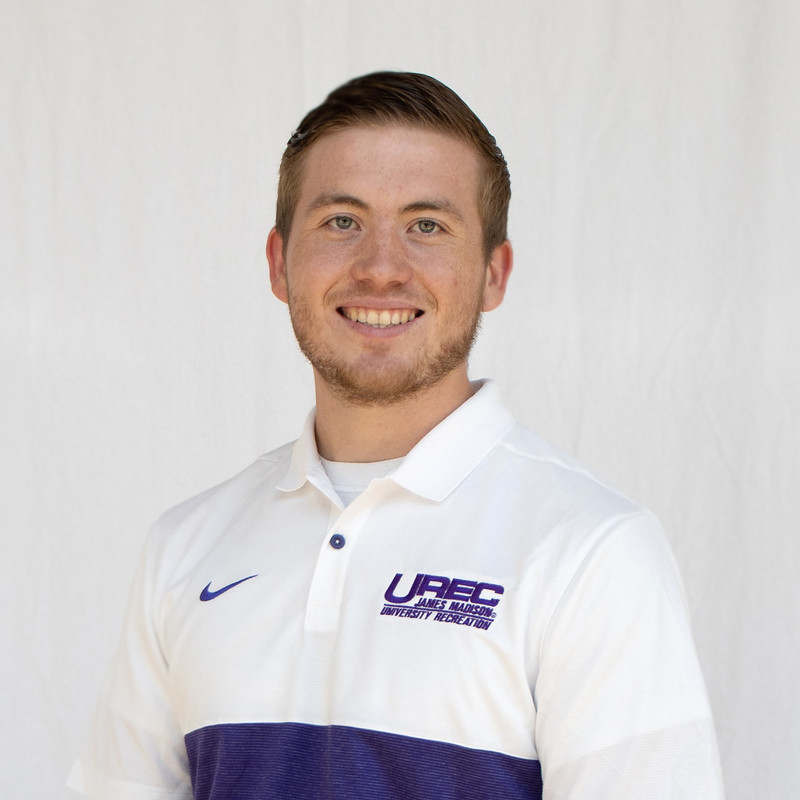 Daniel "DC" Chandler began as the UREC Coordinator of Intramural Sports and Youth Programs in June. DC previously served as UREC Interim Coordinator of Intramural Sports and Youth Programs last year. DC received his Bachelor of Science degree in Sport and Recreation Management from James Madison University. He continued his journey in collegiate recreation at the University of Nebraska-Kearney where he earned his Master of Arts degree in Sport Administration and served as the Graduate Assistant for Intramurals. He grew up in northern VA and enjoys hiking, reading, bowling and spending time with family and friends.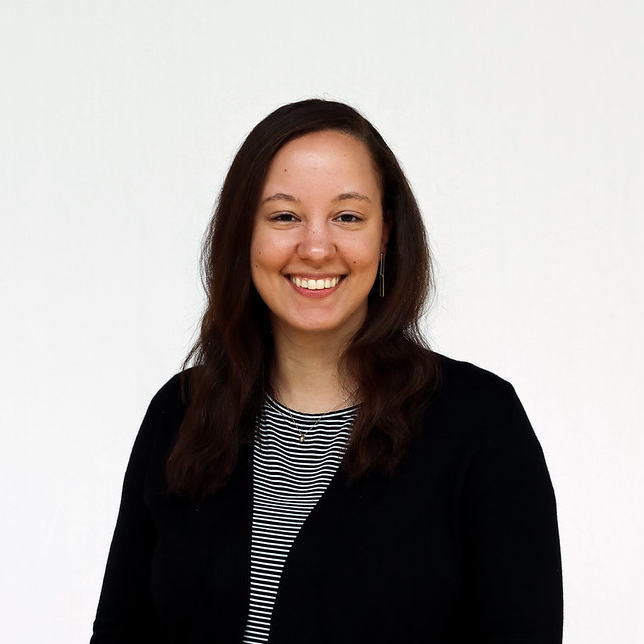 Gabrielle Smartt joined UREC in August as the Coordinator of Wellness Programs. Gabrielle earned both of her degrees from the University of Alabama at Birmingham; a Bachelor of Science in General Biology and a Master of Arts in Education in Community Health and Human Services. Prior to working at UREC, Gabrielle served as the Coordinator of Student Wellness at the University of Wisconsin – La Crosse. Gabrielle was primarily raised in Honolulu, Hawai'i but has lived in five different states. Gabrielle enjoys CrossFit, photography, traveling to new places and spending time with friends and family.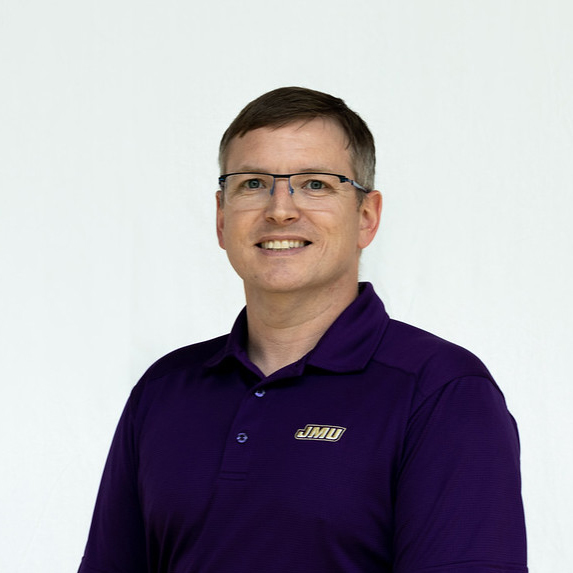 Jake Coffman joined UREC in August as the Technology Manager. Jake Coffman previously worked in the JMU Information Technology department. Jake has worked in many IT sectors in various roles over the past 15 years. He has received CompTIA A+, Network+ and Security+ certifications along with iTIL Foundations certification, Interviewers Edge and Soaring Eagles Leadership program. Jake was raised in the Shenandoah Valley. In his twenties, he lived in Las Vegas with his wife where they adopted two cats and a dog and had a son named Killian, then returned to the Valley in 2018. Jake enjoys spending time with his family, playing any and all sports and ensuring he can get a smile or laugh from someone before the day is up.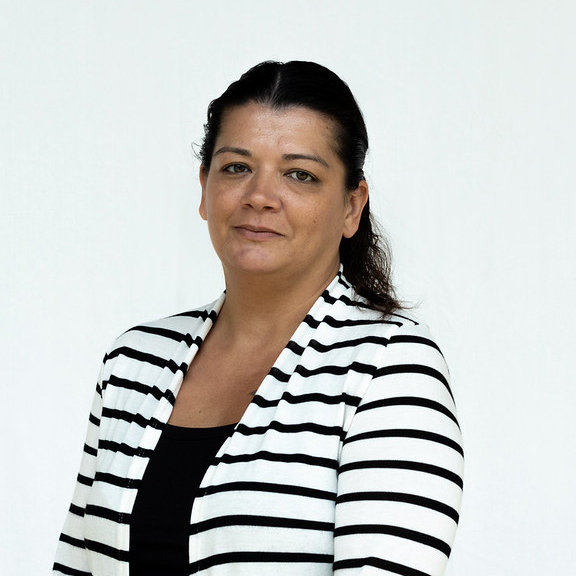 Rosa Byram joined UREC in August as the Housekeeping Manager. Rosa has over 16 years of housekeeping experience in the hospitality industry. Rosa was born in Bartow, Florida and grew up in Shenandoah County, Virginia. She loves spending time with her husband and children (three boys and one girl) and loves to travel. Her youngest boys love the water, so in the summertime she spends most of her time at the beach or lake!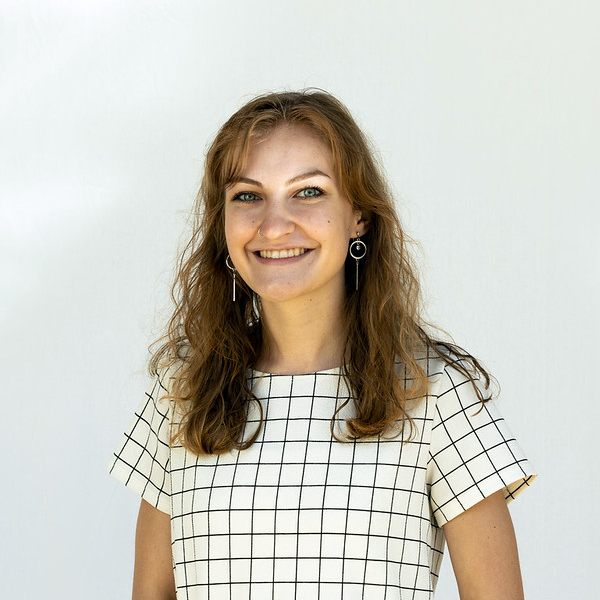 Samantha O'Fallon began as the UREC Wellness Center Assistant in August. Before taking on this part-time role, Sam previously served as a UREC Office Assistant. Sam has also been worked in retail as a Senior Brand Ambassador and Manager for American Eagle. Sam was born in Pullman, WA, but grew up in Harrisonburg, VA with her parents and 2 sisters. In her spare time, Sam can find herself painting, reading or dog sitting! 
University Unions (UU)
Student Affairs Communication and Marketing welcomed Carleigh Rittenhouse as our new Assistant Director in June. Carleigh's background teaching art and graphic design and her positive outlook have already had a great impact on the department. 
We also welcomed Kylie Formisano as the new GA for Student Affairs Communication and Marketing. Kylie graduated with a degree from JMU in Communication Studies in 2022 and is now studying Writing, Rhetoric and Technical Communications as a graduate student. She is responsible for Dukes Weekly and this SA newsletter (among other things) so you've already seen the results of her work.
We are excited to share we have two new coordinators in Fraternity and Sorority Life. Anna Chappell is the new Panhellenic Council coordinator. She comes from Pennsylvania and obtained her master's degree from California University of Pennsylvania and has a passion for art. Callie Nees is the Interfraternity Council coordinator. She comes from Oregon with her master's degree in higher education and loves her cat, Carl.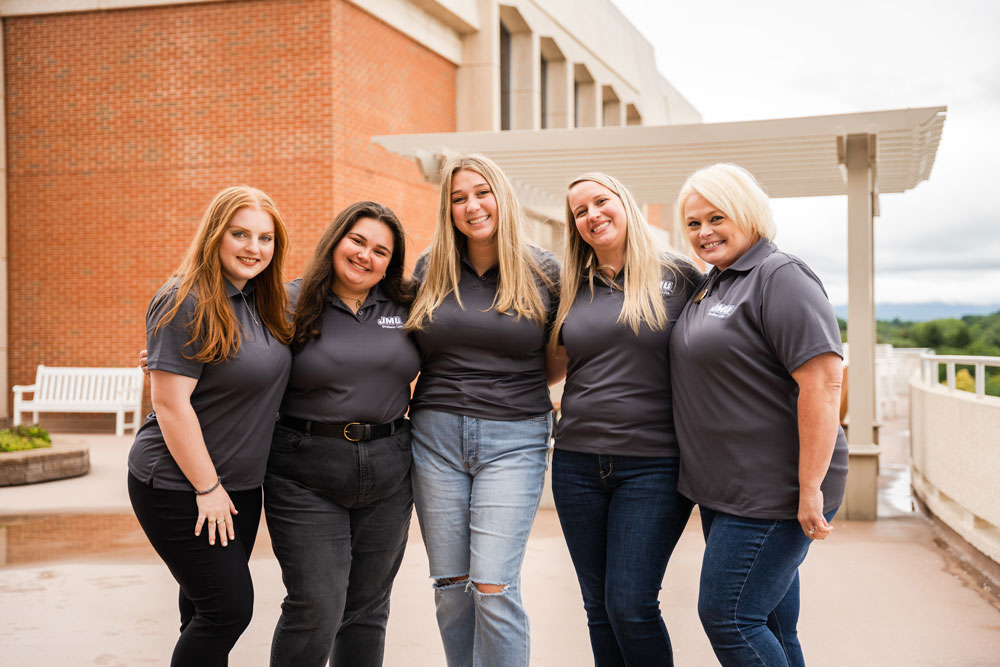 Achievements
University Health Center (UHC)
Pulcherie Gordon has been hired for the 12-month MA position.
Jessica Roadcap has accepted the 9-month MA position.
Laura Turner, RN, is now the General Medicine Nurse Coordinator. 
We would also like to recognize Rose Horner for her patient service. Last week while leaving the health center after work a student approached about a small record keeping problem. Rose graciously took the student inside and took care of the problem. Going the extra mile is what makes JMU a great place.
Orientation (O-Team)
A HUGE shoutout to the Orientation team including all the student staff for the success in welcoming the newest first year and transfer students to campus to kick off Weeks of Welcome. Many of the staff stepped into different roles and took on new responsibilities in order to pull all the details and logistics together for another successful year. Go Team, O-Team! Thank you to everyone who partnered with us by either facilitating a program (or two), leading a program or who simply sent encouragement through the weeks and months leading up to Weeks of Welcome.
Dean of Students (DoS)
We'd like to recognize Matthew Hunsberger (Coordinator, DoS) and Cassidy Mechalske (SOGIE, Asst. Director) for facilitating safeTALK training to all of the student staff in ORL. Matthew and Cassidy partnered with the Office of Residence Life to deliver multiple trainings about suicide alertness. Thank you both, this training could not have happened without you, your dedication and passion to make our community a safer place for everyone!
Counseling Center
Big congratulations to our Staff Clinician Laurel Brubaker on her passing the National Clinical Mental Health Counseling Examination (NCMHCE)!
Student Affairs Communications and Marketing (SACM)
SACM student photographer, Sienna Ferraro Shiblie, submitted her photos to be featured in the 2023 JMU Calendar, sponsored by the JMU Alumni Association "Capture Campus Photo Contest". One of her photos was chosen, congratulations Sienna! Check out the contest here.
Student Affairs Finance, IT and Assessment 
Jonathan Stewart partnered with Emily York (ISAT), Diane Wilcox (Education), Kenn Barron (Psychology) and Sean McCarthy (WRTC) to write a chapter in the recently published book, Global Perspectives on Educational Innovation for Emergency Situations. The book is free to download here.
Citation
York, E., Wilcox, D., Stewart, J., McCarthy, S., & Barron, K.E. (2022) Transforming Emergency into Opportunity. In Dennen, V., Dickson-Deane, C., Ge X., Ifenthaler, D., Murthy, S., & Richardson, J.C. (Eds.) Global Perspectives on Educational Innovation for Emergency Situations (Chapter 21). Springer, Cham
Special Announcements
University Health Center (UHC)
Congratulations to Kim Troutman who will be getting married on Sept. 17, 2022.
Welcome Hayes Barrett Sampson, born July 25 at 8 lbs., 12 oz. He is the son of Jessica and Ralph Sampson and little brother to Hadley.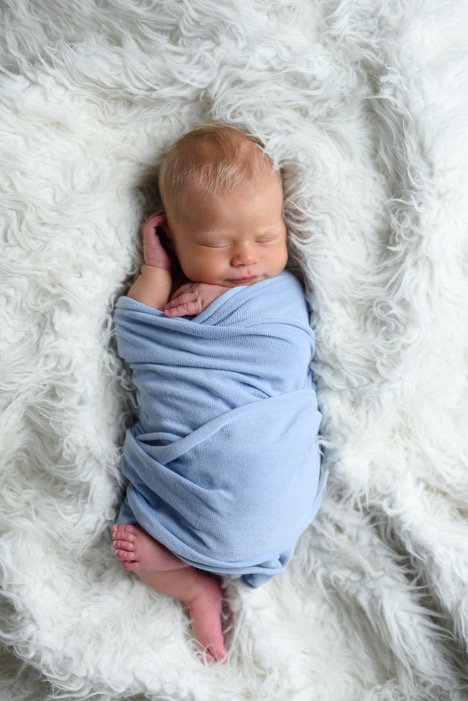 University Unions (UU)
Dave Barnes is extremely proud to announce the wedding of his youngest daughter Annie, last Saturday on Aug. 27, in Charlottesville. A beautiful day and a wonderful moment for all present.
Upcoming Events
University Health Center (UHC)
Students will have the opportunity to ask an RN questions concerning health, UHC, etc.
First Tuesday of the month, Engeo, 9:30-11:30 a.m.
Second Tuesday of the month, Carrier Library, 1:30-3:30 p.m.
Third Tuesday of the month, Engeo, 1:30-3:30 p.m.
Fourth Tuesday of the month, Carrier Library, 1:30-3:30 p.m.
University Recreation Center (UREC) 
UREC's Kids' Night Out is BACK! 
Kids' Night Out is an opportunity for children ages 5-12 to come to UREC to play, climb, swim and interact with other children at UREC and enjoy a pizza party. Each Kids' Night Out is supervised by previous camp counselors and our Graduate Assistant for Intramural Sports and Youth Programs. 
This fall, Kids' Night Out will be offered (Fridays) September 23, October 21, November 11 and December 2 and is $30 per night. Drop-off begins at the end of Driver Drive at 4:45 p.m. and lasts until 5:30 p.m. Pick-up will begin at 9 p.m. and we ask that each child is picked up before 9:15 p.m. 
You can sign up on urecregister.jmu.edu or learn more at our website!  
About Community with Ideas
The masterminds behind the scenes.
Community with Ideas is your monthly newsletter.

We welcome all comments and suggestions. Please contact a Community with Ideas committee member to submit content, photographs or announcements. We look forward to hearing from you!
COMMITTEE MEMBERS
Angela Ritchie | Chair | Student Affairs Communications and Marketing (SACM) | ritchiac@jmu.edu  
Ann Simmons | Student Affairs Communications and Marketing (SACM) | simmonae@jmu.edu  
Kylie Formisano | Student Affairs Communications and Marketing (SACM)–GA | formiskx@jmu.edu   
REPRESENTATIVES 
Brent Lewis | Student Affairs Diversity Council | lewis2be@jmu.edu 
Brittany Dioszeghy | Office of Disability Services | dioszebd@jmu.edu 
TJ Stafford | Orientation | staffotj@jmu.edu
Deborah Hoover | UHC | hooverdd@jmu.edu 
Cover Heishman | Office of Student Accountability and Restorative Practices | heishmwc@jmu.edu
DaNae Peterson | AVP-Diversity, Equity and Inclusion and CELT | petersda@jmu.edu 
Leslie Bailey | AVP- Health and Well-Being and AVP Student Life and Involvement | baile2la@jmu.edu 
Jen Grossman | Student Life | grossmjb@jmu.edu 
Carson Lonett | VP Student Affairs | lonettcy@jmu.edu
Dianne Nibblins | CMSS | nibblidk@jmu.edu 
Sydney Wood | Office of Residence Life | arnol2se@jmu.edu 
Cassidy Angelo | Sexual Orientation, Gender Identity and Expression Programming | angelocn@jmu.edu
Emily Blake | Library | blakeed@jmu.edu  
Jill Staley Wade | Dean of Students | staleycj@jmu.edu  
Kristin Gibson | UREC | gibsonkj@jmu.edu 
Lindsey Richards | Community Service-Learning | richa2lm@jmu.edu  
Moriah Fallon | Counseling Center | fallo3mj@jmu.edu 
Tiffany Corbin | University Career Center |  corbintt@jmu.edu