//www.jmu.edu/_images/_features/quad-fall.jpg
Community with IDEAS: Month Year
News
Community with IDEAS: Oct. 2022
The Student Affairs Newsletter
---
Tim's Letter
Hello everyone,  
We're almost halfway through the semester and I want to thank you all for everything you all do for our students. We all know that some of our students are stressed with midterms and other things going on in their lives. Each of you makes a difference with the work you do to help them find success in all aspects of their JMU experience.    
A quick look through the past few weeks of Dukes Weekly shows something from every single department of Student Affairs. Thanks for all you're doing.  
I also wanted to follow up on the Kognito training.  I want to thank the team in IT as well as our folks in Student Affairs who made this possible.  As I was going through the training, I was able to reflect on several conversations I have had with students during my career.  These can be challenging moments, but I am glad we decided to do the training this year.  I was reminded how important it is to be present with our students and when I completed the training, I felt ready for the conversations to come. In fact, I had a meeting with a student the following morning where the training was invaluable in helping me not jump to solutions but instead I was able to remain present in the space with the student and help them identify their own answers. If you have not completed the training yet I would ask that you make this a priority this week as things slow down a little bit as many of our students go away for Fall Break.    
We've talked a lot about TimelyCare, so I wanted to share this comment that we received from a student:   
"I have tried Timely Care and I absolutely love it. It has made getting help so much easier than it was in the past. All I have to do is log in and the resources I need are easily accessible, and I don't have to wait. I also have been able to find a therapist that shares the same spiritual beliefs as me since you can choose who you want to see (which is very important to me)." In addition to these great student experiences, I wanted to note that over 50% of the counseling sessions through TimelyCare have occurred after 5 p.m. and students have rated their experiences so far at almost a 5 out of 5. This means we are offering services when students need them, and they are getting what they need as well. Thanks to the Counseling Center and everyone who made it possible for us to bring TimelyCare to JMU.  
Please continue to encourage students to download this app and register so we can make sure every student who needs this support has it.    
Fall has long been one of my favorite seasons as I think back to High School Football games, the leaves changing and preparing for the winter to come.  I wish you all the best and I hope you will take some time in the coming weeks to enjoy the beautiful fall weather!  
Tim 
SAPros
Operations and Processes 
Student Affairs Professionals Microsoft Team  
During the pandemic, Student Affairs adopted Microsoft Teams as a communication tool for the division. It is our goal to use communication tools effectively and efficiently. We are excited to share the Student Affairs Professionals Team Norms and File Storage guide.  We hope that this can provide some clarity in how we can use Microsoft Teams as a division. We will continue to add to these norms and see what can work best for our staff members. Microsoft Teams is meant to complement existing communication options. In-person engagement is preferred. Office to office calls are an option as well. Microsoft Teams Chat and channel posts may not be the best way to communicate certain information or assign tasks. Take time to establish expectations for communication within your groups and spaces.  
Media Requests Procedures 
From time to time we are contacted by a media outlet -- the student newspaper The Breeze, the local TV station or newspaper. If you are approached by someone wanting an interview or a quote, please get their contact information and send request information to Mary-Hope Vass (vassmg@jmu.edu) and Ginny Cramer (cramervm@jmu.edu).  
Depending on the topic, University Communications will complete the inquiry on behalf of Student Affairs or work with staff to determine the best approach for a response.  
If this is your first time completing an interview, a member of University Communications can provide tips and work with you to prepare for the interview.  
Someone from the University Communications team will be the only and primary point of contact for the media during a crisis situation.  
You may be contacted by a student for a class project. These requests do not need to be vetted through University Communications, however, be mindful that some of these projects are shared with media outlets. It is always good to ask for the questions in writing and if you have any concerns, feel free to reach out to University Communications or Student Affairs Leadership.  
Contact: 
Mary-Hope Vass, Executive Director of University Communications and spokesperson 
Cell: 540-742-1664 
Email: vassmg@jmu.edu 
Ginny Cramer, Associate Director of University Communications and deputy spokesperson  
Cell: 804-519-8449  
Email: cramervm@jmu.edu  
Awards and Recognition   
Every Student Affairs staff member does incredible work each day within their area, student contact, events and general contributions. Everyone deserves to be celebrated and recognized! The Awards and Recognition SAPros Chairs work to do just that. If you're interested in sending a Kudos to a staff member or if you'd like help recognizing them formally, we are here to help you. Read more about how to recognize your colleagues below! 
Student Affairs Awards  
SAPros Awards and Recognition oversees the nomination and selection process for the Student Affairs Awards. Nomination opportunities for these awards will open in the spring semester and award recipients will be celebrated at the Student Affairs Celebration on June 8, 2023. 
Support with Nomination Packets 
The group also assists with nominations for awards outside of Student Affairs and JMU. SAPros can help collect information for nomination packets and can submit on behalf of the nominator. While there are many award opportunities, right now we'd love to help with suggestions and nominations for NASPA Annual Awards. These award packets are due Oct. 21. If you are interested in suggesting a nominee or need assistance nominating a colleague, please email sapros@jmu.edu.  
We're excited to recognize all the great work you do! 
Updates
Community Service-Learning (CS-L)
On Aug. 28–Sept. 1, CS-L hosted Avril Lombardi, the coordinator of Service-Learning at Universitat Rovira i Virgili, a university in the Catalan region of Spain. Avril met with over 35 students, faculty and staff. While Avril was effusive about what she learned from her interactions with the JMU community, and CS-L learned and grew from Avril.
Office of Disability Services (ODS)
We are pleased to have the following new staff and graduate students joining the ODS team this year:
Kristina Bright, Exams/Notes Accommodation Assistant
Kofi Karikari, Marketing & Communication GA
Lauren VanHall, Access Advocate
Sa'Mone Moore, Screening & Referral GA
Samantha Lazarus, Exams/Notes Accommodations Assistant
Brandon Lassiter, Accessible Media Assistant
Mariam Mohamed, Accessible Media Assistant
Kailey Cretella, Accessible Media Assistant 
Center for Multicultural Student Services (CMSS)
Welcome to our two Graduate Assistants.
Valeria Gutierrez-Cruz is pursuing her master's in Communication Sciences and Disorders. Valeria was born in Mexico City, Mexico, and raised in Charlottesville, VA from the age of three. She completed her undergraduate at the University of Virginia. The following two years after graduating, Valeria gained experience working with children on the autism spectrum as a Registered Behavioral Technician and then as an elementary teachers assistant for Albemarle County Schools. Valeria's future plans include working with children, especially serving the Hispanic community because of the language barrier.
Mohammed Saifullai (prefers to be called Saif) is pursuing his master's in Writing, Rhetoric and Technical Communication. He received his bachelor's in English at Kwame Nkoumah University of Science and Technology in Ghana. He has taught both English as a second language and as a foreign language for many years.
Orientation (O-Team)
The Orientation Office is beginning our recruitment and hiring process for 2023 Transfer/Orientation Peer Advisers (T/OPAs)! Do you know students who are service-oriented, exemplary role models and representatives of JMU, and are interested in the success of the incoming students? If you know students who embody these characteristics, please encourage them to apply to be a T/OPA! 
T/OPAs welcome first-year students, transfer students and their guests to JMU. They assist them in their transition to the JMU community during Summer Springboard, as well as Weeks of Welcome. Applications will be available Oct. 3–Oct. 21 at 11:59 p.m. on JobLink.
If you think any of your students would serve JMU well as a T/OPA, please submit their name and email using this survey. We will follow up with them with more information about the application process! Please submit your nominations by Friday, Oct. 14 at noon. 
Should you have any questions about the T/OPA process, please reach out to Jacob Angelo.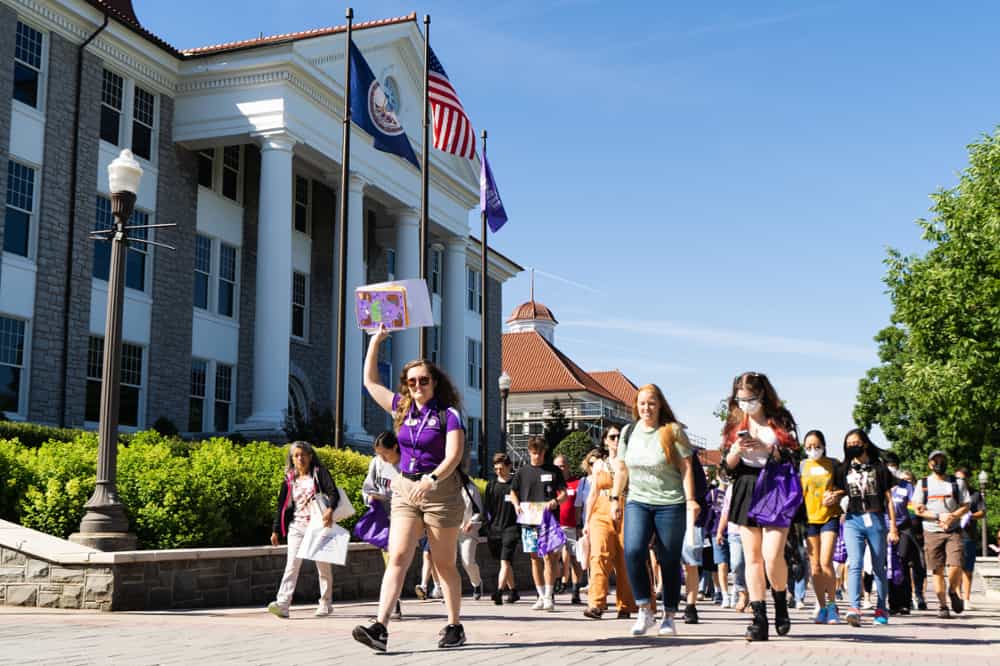 Megan Kite, Events & Operations Coordinator for The Union, is celebrating her 3 month anniversary here at JMU and all of us in University Unions believe that she is fitting in perfectly with the team. You will likely be working with Megan in some capacity if you host or attend an event, program or meeting in The Union. Megan directly supervises the 45+ student employees who ensure that the common areas are comfortable and meeting spaces are prepped and ready for our guests. Megan's most notable strength is her ability to build strong relationships with her student employees and earn their respect almost immediately. I have no doubt that she will continue to help build a community within her staff that every student wants to be a part of and assist in developing The Union—the most exciting place on campus.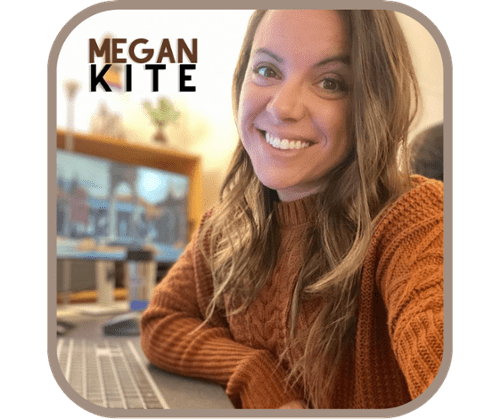 Office of Student Life (OSL)
After five years of service at JMU, Jessica Beverly is leaving the Student Life team in mid-October. Not only has Jess made an impact on her work with student organizations, but she has also been committed to advancing DEI work here on campus. Please be sure to wish Jess farewell on her next adventure!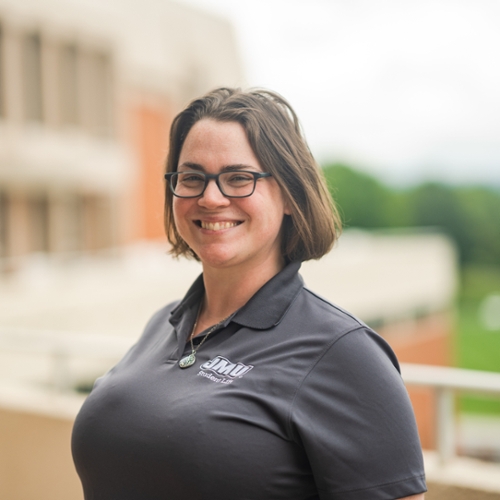 Achievements/Recognitions
University Unions
We have a new scheduling coordinator, Katie Ramella and also a new assistant scheduling coordinator, Jessica Clendenning in the Festival. They have both done an outstanding job during the hectic beginning of the school year.
University Health Center (UHC) 
Thank you to Rob Gibson, pharmacist, for going above and beyond for walking a student over to the Urgent care center who was having an asthma attack and did not have her inhaler. The attack happened while the student was awaiting her order of food. During the attack her beeper signaled that her food was ready. Rich MacDonald, IT, went upstairs and picked up the food for the student. Way to go, guys!
Congratulations to Debbie Miller in the Union Scheduling Office who has announced her retirement. Debbie has faithfully served the University for over 30 years. Her contributions and commitment are valued deeply and she will be missed. Her last day in the office will be November 18, 2022. Please extend your well wishes to her by email or phone at (540) 568-6551.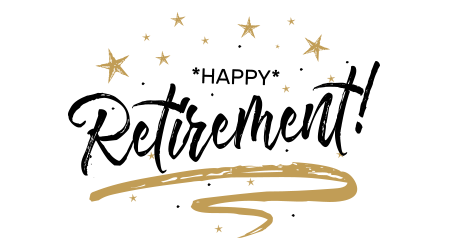 Center for Multicultural Student Services 
Congratulations to DeAndrae and Bryce Powell
This summer DeAndrae married the love of his life, Bryce (JMU Alumni). They celebrated their wedding Aug. 13, 2022. It was a wonderful meshing of family, culture, friends, love and displaying their faith in God. They are excited about what is to come as they pursue life and purpose together.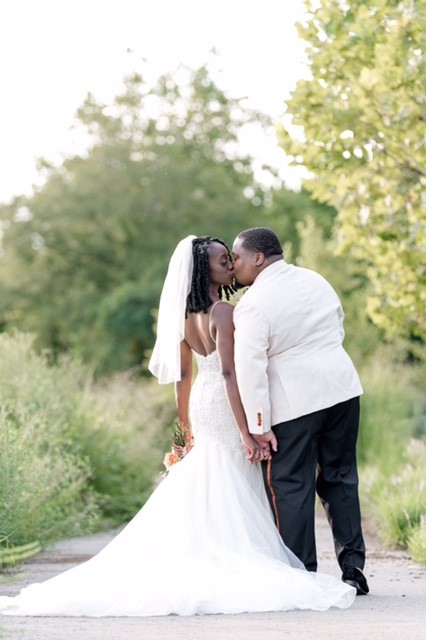 Congratulations to Kim (Troutman) and Dennis Mauer for their recent wedding that took place on Saturday, September 17, 2022.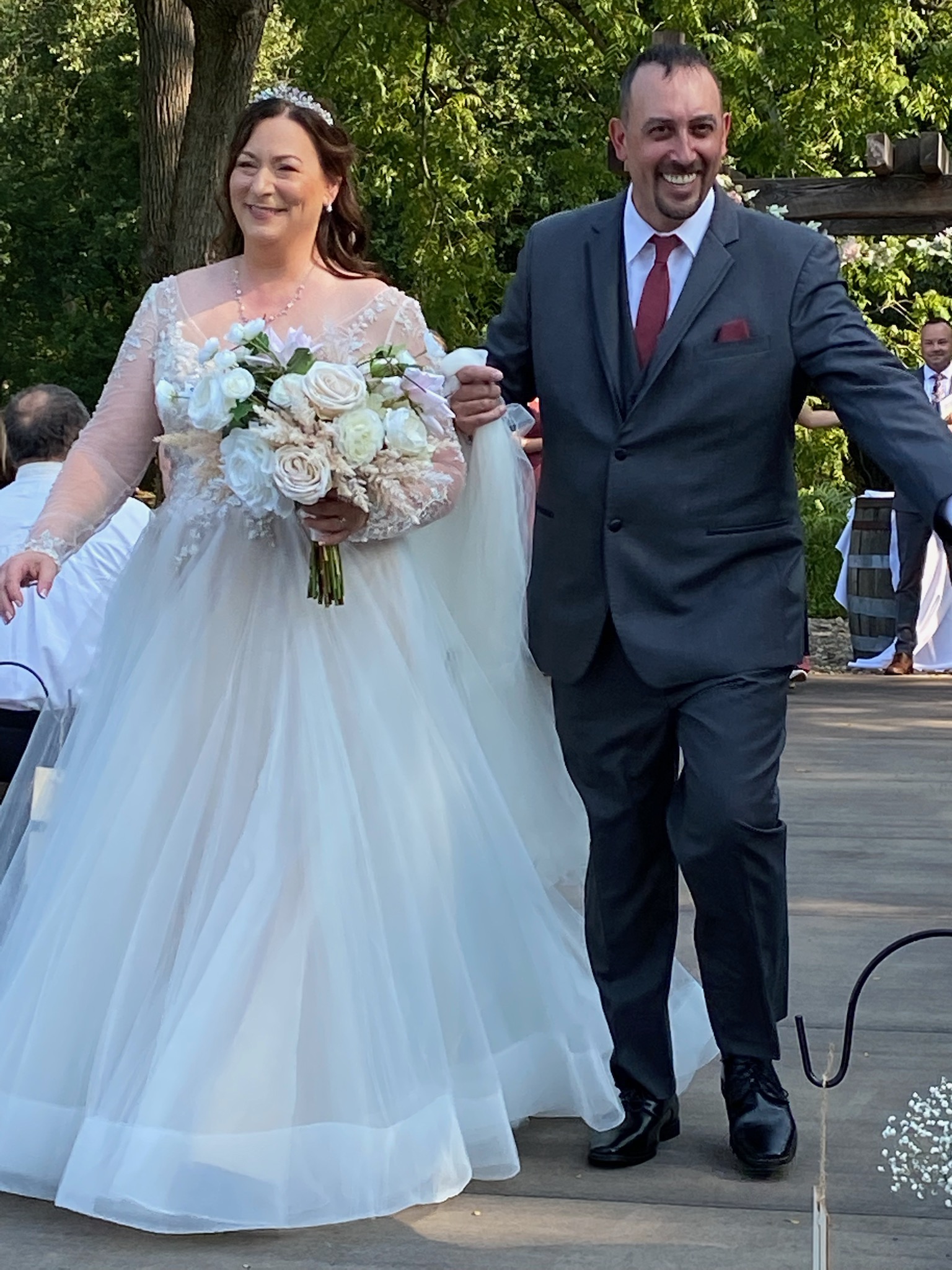 Upcoming Events
Office of Disability Studies
Teal Pumpkin Project | Oct. 28, 2022 | 10 a.m.–2 p.m. | East Campus Student Services (EnGeo)
Dean of Students (DoS) 
James Madison University, in partnership with the Campus Suicide Prevention Center of Virginia, will host the Applied Suicide Intervention Skills Training (ASIST) from 8:20 a.m.–4:30 p.m. on Tuesday/Wednesday, Nov. 15–16, 2022 at JMU in Harrisonburg, VA.
ASIST is the most widely used intervention skills training in the US.  It is a 2-day intensive, interactive and practice-dominated course designed to help caregivers recognize risk for suicide, intervene to prevent immediate harm and help persons at risk participate in planning for safety whenever possible.
Just as CPR skills make physical first aid possible, ASIST teaches the skills used in suicide prevention first aid.
ASIST is often used by people in a variety of school, campus and community roles.  It is for all caregivers (any person in a position of trust, regardless of the age group served).  Participants often include school and campus student support staff, community counselors, case workers, nurses, campus security/police, probation and correctional officers, clergy and any 'natural helper' who works in the field of human service.
Because of the generous support of the Virginia Department of Health's Division of Injury and Violence Prevention, this training will be offered at no cost to participants who work in Virginia.  ASIST is typically valued at $250.  All training materials will be provided. 
Space is limited to 30 participants. Because of the demand for seats, please register only if you are able to attend the full 2 days and are not on call for other duties during that time.
All participants will receive documentation for 14 hours of instruction.  Continuing Education Units (CEUs) for licensure are available upon request.
Register here.
About Community with Ideas
The masterminds behind the scenes.
Community with Ideas is your monthly newsletter.

We welcome all comments and suggestions. Please contact a Community with Ideas committee member to submit content, photographs or announcements. We look forward to hearing from you!
COMMITTEE MEMBERS
Angela Ritchie | Chair | Student Affairs Communications and Marketing (SACM) | ritchiac@jmu.edu  
Ann Simmons | Student Affairs Communications and Marketing (SACM) | simmonae@jmu.edu  
Kylie Formisano | Student Affairs Communications and Marketing (SACM)–GA | formiskx@jmu.edu   
REPRESENTATIVES 
Brent Lewis | Student Affairs Diversity Council | lewis2be@jmu.edu 
Brittany Dioszeghy | Office of Disability Services | dioszebd@jmu.edu 
TJ Stafford | Orientation | staffotj@jmu.edu
Deborah Hoover | UHC | hooverdd@jmu.edu 
Dylan Sorkin | Office of Student Accountability and Restorative Practices | sorkindj@jmu.edu 
DaNae Peterson | AVP-Diversity, Equity and Inclusion and CELT | petersda@jmu.edu 
Leslie Bailey | AVP- Health and Well-Being and AVP Student Life and Involvement | baile2la@jmu.edu 
Jen Grossman | Student Life | grossmjb@jmu.edu 
Carson Lonett | VP Student Affairs | lonettcy@jmu.edu
Dianne Nibblins | CMSS | nibblidk@jmu.edu 
Sydney Wood | Office of Residence Life | arnol2se@jmu.edu 
Cassidy Angelo | Sexual Orientation, Gender Identity and Expression Programming | angelocn@jmu.edu
Emily Blake | Library | blakeed@jmu.edu  
Jill Staley Wade | Dean of Students | staleycj@jmu.edu  
Kristin Gibson | UREC | gibsonkj@jmu.edu 
Lindsey Richards | Community Service-Learning | richa2lm@jmu.edu  
Moriah Fallon | Counseling Center | fallo3mj@jmu.edu 
Tiffany Corbin | University Career Center |  corbintt@jmu.edu