//www.jmu.edu/news/parents/2021/_images/june-feature.jpg
Madison Family Newsletter: June 2021
News
Madison Family Newsletter: June 2021
Brought to you by the JMU Office of Parent Relations
---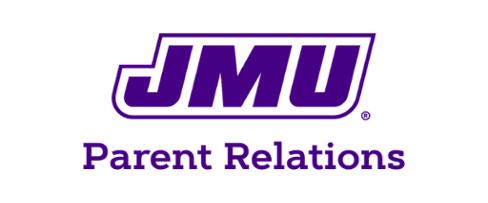 The Madison Family Newsletter is created each month by the Office of Parent Relations in partnership with many members of the JMU community. For more family resources, visit our website.

Your input needed
We still need your help! The James Madison University Office of Parent Relations is conducting a study of parental involvement and satisfaction with the services and programs offered to parents and family members. Parents and families are important partners in the success of JMU students; therefore, we strive to provide engagement opportunities through enhanced communications and involvement in programming. As a parent of a recent graduate, or of a student on track to graduate this year, we request your assistance with this endeavor.
A Letter from Dr. Tim Miller
Hello JMU Families,
Campus has gotten pretty quiet since graduation and I will admit that I already miss my fellow Dukes.  The quiet won't last long though as things are about to pick up with the arrival of our newest students for Orientation starting in June. 
For parents of incoming students, I am excited to meet all of you at Summer Springboard. This is the beginning of the JMU experience and you are an essential part of this experience and there is no better way to prepare the whole family for the JMU journey than to be here on campus this summer.  There are many sessions that you'll find helpful as you support your student in this next step of their lives.  This is also an opportunity to take care of a number of important tasks like setting up bank accounts, finding local Doctors or other medical providers, and working with University departments like the Office of Disability Services, Dining, and many more. I'll be welcoming all first year families at Springboard and will be around every day and hope to meet many of you and your students.  Sadly I will miss the first Transfer session while I am on vacation but I will see you all for the second one and can't wait to help you make the most of the JMU experience.
For families of our returning students, thank you again for your support over the past year. We are so excited to return to in-person learning and events in the fall. As I mentioned in the last newsletter, we are working on ways for all of our students to re-engage, especially those from the Class of 2024 who not have a traditional first-year experience. Stay tuned for more information in the coming months.
Finally, we are preparing to celebrate the Class of 2020 this Fall with formal graduation ceremonies and a weekend full of events to honor them on Labor Day Weekend, September 3-5.  More information about these events will be sent soon and I am excited to welcome them and you back to campus to get the celebration they earned and deserve. 
I hope you're all having a wonderful summer, and I can't wait to see you and your Dukes soon!
Go Dukes!

Dr. Tim Miller
Vice President of Student Affairs
Proud of Our LGBTQ+ Support
Submitted by: Jennifer Iwerks, Assistant Director, SOGIE Education & Support

June is recognized as Lesbian, Gay, Bisexual, Transgender and Queer (LGBTQ+) Pride Month. This month celebrates LGBTQ+ people and honors the 1969 Stonewall Uprising in Manhattan. Stonewall was a tipping point for the Gay Liberation Movement in the United States and since then, we have seen many improvements in LGBTQ+ inclusion and rights. Pride Month is usually celebrated with parades and festivals throughout the month of June. To celebrate Pride month with all of you, we wanted to share some of the LGBTQ+ support that exists at JMU!
SOGIE (Sexual Orientation, Gender Identity & Expression) is our department dedicated to LGBTQ+ inclusion and support. SOGIE hosts events and programs to celebrate and bring awareness to LGBTQ+ identities and create space for students to build community and explore their identities. SOGIE also has ways for students volunteer and be involved with our programs as student leaders, and hosts educational events all year long.
The Lavender Lounge exists as our campus LGBTQ+ student center – a safe place for LGBTQ+ students and allies to connect, relax, and explore identities together. The Lounge also has a self-expression clothing closet and a resource library.
SOGIE has created a Trans @ JMU guide that is helpful for our transgender and nonbinary students navigating JMU and has information on things like changing your name, gender inclusive restrooms on campus, and JMU policies.
The Office of Residence Life has created Gender Inclusive Housing options for students looking for a place to live and a roommate who can affirm their identity.
Students have the options to make a preferred name choice in MyMadison, which allows students to choose the name that shows on class rosters, Canvas, and the email system at JMU.
There are multiple student organizations that students can join to meet other LGBTQ+ students and allies.
Students looking to study LGBTQ+ identities can check out various courses at JMU, including several in the Women's, Gender, and Sexuality Studies minor.
If you want to learn more about LGBTQ+ identities, you can check out these two library displays on LGBTQ+ History Month and Exploring Gender Identity and Expression. There are also some historical collections on LGBTQ+ identities at JMU in the library Special Collections.
Immunization and health information due July 8
Submitted by: Angela Ritchie, Assistant Director of Communications and Marketing, University Health Center
For parents of incoming students, the University Health Center wants to remind you that your student's Immunization Form, online TB screening and health history are all due July 8. The way to share this information is through MyJMUChart. More information is available through the One Book and on the UHC's Incoming Students page. Please remind your student that once all these are submitted, they will receive a message from healthctr@jmu.edu either confirming that everything is in order or letting them know if anything else needs to be done or clarified. It is very important that they get that confirmation.
And for all parents, please remind your student that documentation of having received the COVID-19 vaccine or the Assumption of Risk form is also due July 8. More details are available on the Stop the Spread FAQ.
Vaccines are important to the health of our community. Therefore, if the above information is not submitted and confirmed, the student will receive a $50 fine and a hold which will prevent them from making changes to their schedule or registering for Spring classes. Any reminders you can provide to your student will be helpful.
UREC Family Hours and Guest Passes are back!
Submitted by: Kaitlin Pomerleau, Assistant Director for Marketing and Social Media, UREC
Effective June 1, 2021, pre-registration is no longer required to access UREC. Those with active memberships are able to arrive at any point during operational hours to access the facility. Family hours, guest passes, and alumni single-day passes are now available again as well! If you'd like to enjoy Family Hours or get a Guest Pass with your Duke - please click here for more information!
---
2021-2022 Financial Aid Official Award Notices
Submitted by: Brice Hostetler, Assistant Director for Grants, Financial Aid and Scholarships
Your JMU official financial aid award notice will be available towards the end of June. In order to receive federal aid, make sure you or your student has filled out a 2021-2022 FAFSA. When award notices are created, an email will be sent to your student's JMU Dukes email account letting them know their financial aid is available to view. They will be able to review their financial aid award notice on My Madison and accept their aid at that time. If they don't receive an award notice, they need to check their To Do list on My Madison for any missing documents we require. Our office is open all summer and our team is available to help you and your student navigate financial aid at JMU.
For more information about JMU's Office of Financial Aid and Scholarships, including helpful links and videos, visit our website by clicking the button below.
New Families: One Book Steps and Summer Springboard
Submitted by: Mollie Zenz, Marketing and Web Coordinator, Orientation
Welcome to summer, officially! To ensure your incoming student is prepared for JMU this fall, encourage them to stay on top of their One Book steps. Some of these steps that assist your student in transitioning to Madison have deadlines that affect ability to make a Springboard reservation and enroll in classes. Both you and your student should be receiving monthly emails from us directly with information, upcoming deadlines and tips to be the most prepared for the rest of summer and fall. Please have your student reach out to us with any questions along the way. We are here to best support them during this exciting and sometimes overwhelming time of their lives! 
New Families: Congrats & Welcome from Residence Life
Submitted by: Alicia Lamb, Social Media & Marketing Coordinator, Residence Life
Congrats on your student's acceptance into JMU! Residence Life wants you to know that we're here to make your student's transition to living at JMU as smooth as possible. From pertinent information on our website and updates via our social media platforms to our supportive full-time and hall staff, there are resources for you every step of the way!
Here are some steps you can take to make sure you and your student take advantage of all JMU Res Life has to offer:
Check out our website (www.jmu.edu/reslife) periodically throughout the summer and academic school year for important housing and move-in information!
Follow us on social media! You can find us on Facebook, Twitter, Instagram and YouTube @jmureslife. Be sure to have your student follow us as well! Stay connected and follow #JMU25.
Visit us at Summer Springboard! Whether you attend in person or virtually, Summer Springboard is an event you won't want to miss. You'll get to chat with us first hand at the Resource Fair to get your Housing and Move In Day questions answered.
Weigh your options when it comes to housing for 2022-2023! Believe it or not, your student will be inundated with information very soon after they move in this fall about where can live for the following year. We want you to know that all incoming students have the option to live on campus past their first year! Encourage your student to LIVE ON! Live Safe. Live Close. Live Supported. Live Engaged. #DukesLIVEON
We can hardly wait for your student to arrive! For more detailed information about everything mentioned here, visit www.jmu.edu/reslife and browse our entire website! Should you have any further questions, feel free to email us at res-life@jmu.edu or give us a call at 540-568-HOME (4663)! See you in August!
Summer Self Care
Submitted by: Nina H. Critz, LPC, Associate Director for Administration, Counseling Center

As summertime commences, the Counseling Center staff would like to encourage students, and their families, to create a plan for self care. There are a lot of resources you can access online to support your wellbeing and mental health. We recommend integrating the resources found on the Counseling Center's virtual resource page into your routine in a variety of ways. Our Facebook page and Instagram account also provide valuable resources and helpful strategies.
We wish you a summer filled with rejuvenation and health!
---
Join 4,000+ fellow JMU parents and guardians in the official Facebook group! This group was created by the Office of Parent Relations in an effort to provide a safe online environment for parents to engage with one another. Request to join the group here »
---