News
The Beacon - February 2021 Edition
Spotlighting Diversity, Equity and Inclusion at JMU
---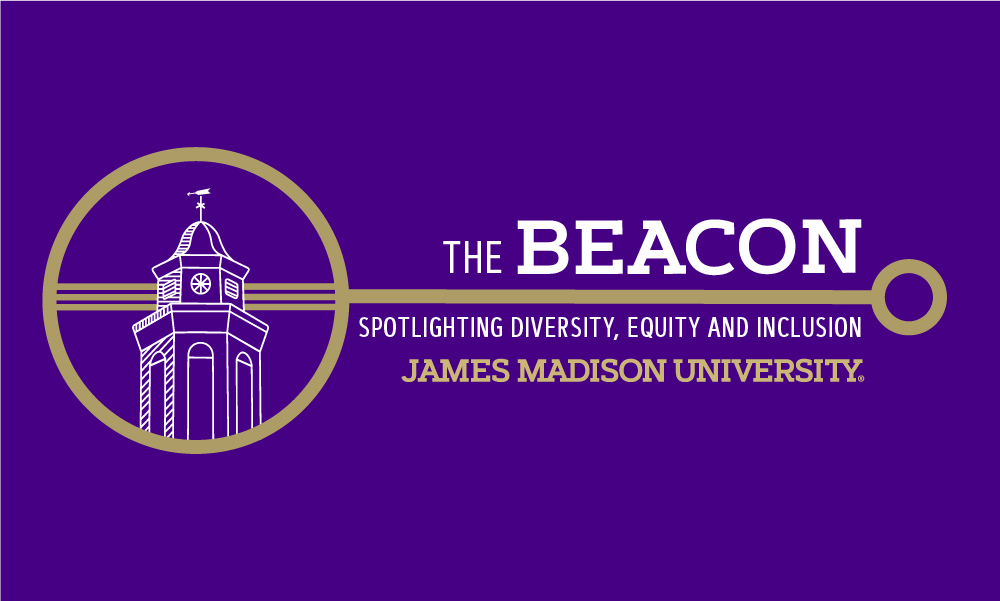 SUMMARY: The Beacon celebrates diversity, equity and inclusion at JMU by spotlighting upcoming engaging opportunities, highlighting campus initiatives, and featuring individuals at the forefront of creating an inclusive community at JMU.
---
Listening to a Wide Variety of Voices
This fall I was pleased to create a large and diverse Task Force on Racial Equity to examine best practices, make recommendations, and advise me and the administration of James Madison University with regard to issues of racial equity. This is timely and important work, and the Task Force represents the most inclusive group ever assembled at JMU with over 180 members from across the university community (including students, faculty, staff, alumni, parents, community members, and many others).
The Task Force has met in working groups during this academic year, and on December 17th I was able to join the full Task Force to describe my vision for their work. As you can imagine, convening a Task Force of this size is not easy, but the inclusion of a wide variety of voices is critical to moving forward with initiatives that will have a significant impact on the future of JMU. They will be focusing on short, medium, and long-term goals and have already begun sending recommendations my way.
As we begin 2021, I am hopeful that we will continue to make progress in making JMU more welcoming and inclusive for individuals from all backgrounds. This is an ongoing effort that is supported by individuals from across the university. I hope that everyone will take advantage of the creative and interactive programming that our campus partners are offering this month—you can find a listing here in The Beacon.
Please make special note of our virtual Madison Vision Series event (also listed here in The Beacon) on February 24th at 7:00 PM. This event will feature five of our most accomplished Black alumni, and will explore the ways in which their JMU education prepared them for their future careers and lives. The event will be moderated by Brent Lewis (our new Associate Vice President for Diversity, Equity and Inclusion in Student Affairs) and will include time for audience questions. I hope to see many of you virtually at that event.
Jonathan Alger
President, James Madison University 
---
In this issue: