Heart of the Arts
Mountains, farmland, the wide sky full of stars are what make the Shenandoah Valley, and JMU's home in it, so unique and so beautiful.
Throw out the stereotypes and choose between country roads or downtown nightlife, farmers' markets or vintage thrift shops, live Shakespeare or live jazz.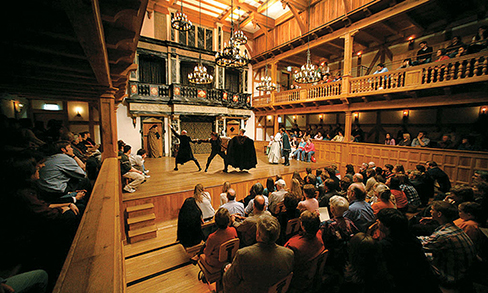 Explore Harrisonburg
About 20 miles south of Harrisonburg in Staunton you will find the American Shakespeare Center's Blackfriars Playhouse, a replica of William Shakespeare's 1596 indoor London theater. Ralph Cohen, former JMU professor and current director of the American Shakespeare Center, says, "It puts the audience back in the show. Shakespeare wrote the audience into these plays."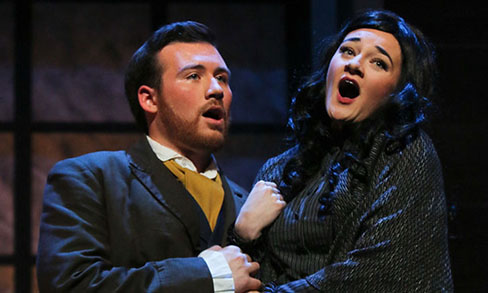 On campus
JMU's Forbes Center is the premier destination for arts in the Shenandoah Valley. Masterpiece Season includes work by internationally acclaimed guest artists, groups and choreographers, musicians and ensembles, and award-winning JMU theatre, dance and music students and faculty. Get tickets early as these events sell out fast!
In the neighborhood
Experience everything from nationally known touring musicians to the homegrown Shenandoah Valley Bach Festival. Harrisonburg's Court Square Theater is host to local and not-so-local performances from community theater to an annual Latino film festival to regionally and nationally touring musicians. Some of its programming is in collaboration with JMU and other area schools. "Many of Court Square Theater's music programming reflects the community's cultural roots and native creativity," says Cecilia Carter Browne, executive director of the Arts Council of the Valley. "That said, I also believe that it is important to look beyond the region's cultural paradigm to stretch the community's cultural vocabulary by introducing new artists and media."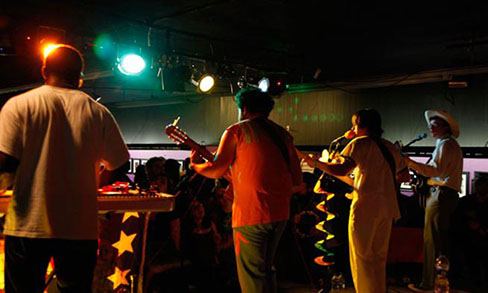 MACROCK
Bands decend on JMU and Harrisonburg every spring for this independent music festival. The mutli-day fest started in 1997 as a branch of JMU's student-led radio station, WXJM.
Shenandoah Valley Bach Festival
Among the area's annual music festivals is the Shenandoah Valley Bach Festival, a weeklong celebration hosted every June for 17 years on the campus of nearby Eastern Mennonite University.
Shenandoah Valley Music Festival
About an hour north of Harrisonburg, in the little town of Orkney Springs, the Shenandoah Valley Music Festival presents performers ranging from banjo virtuoso Bela Fleck to country music star Travis Tritt to the Fairfax Symphony Orchestra.