The Great Outdoors
Backpacker magazine ranked Harrisonburg a top spot to "beat nature deficit disorder," and for good reason. Outdoor fun is serious business in Harrisonburg and the neighboring counties. Most students are aware of the breathtaking views of Shenandoah National Park's Skyline Drive, the wide sky full of stars visible from Reddish Knob and swimming just like nature intended at Blue Hole. Beyond these well-known treasures, however, a world of recreation awaits.
In addition to mountain and river sports, this area is also rich with horseback riding, fishing, hunting, scenic flights and even scuba diving training.
Hike through fall foliage; ski and snow tube in winter; enjoy wildflowers and cool walks in spring; and swim, canoe and fish in summer. With four distinct and beautiful seasons, there are endless and inexpensive fun ways to enjoy the great outdoors as part of your Madison Experience.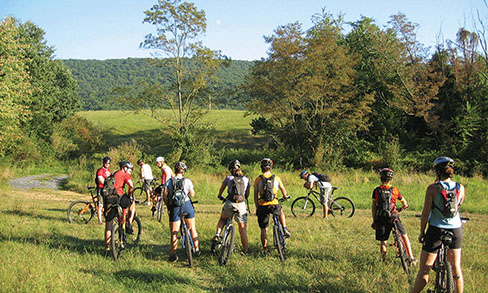 Biking
Or, rent a bike from Shenandoah Bicycle Company and take to one of the park's numerous mountain trails -- Backpacker recommends the 32-mile Southern Traverse singletrack. In case you're worried about getting lost in the GWNF's 1.8 million acres, Shenandoah Mountain Touring offers guided cycling tours.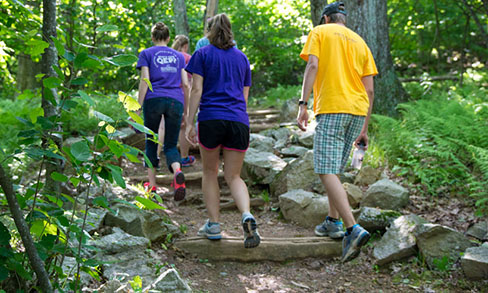 Hiking
The George Washington National Forest stretches along the entire western border of Virginia. The most memorable way to explore it is to grab your boots and go for a hike with friends (the Crabtree Falls Trail features the largest vertical-drop waterfall east of the Mississippi River).
Gear
JMU students may use camping, canoeing and climbing gear from the James Madison University Recreation Center. 
River Sports
The Shenandoah River is the namesake of the valley. Honoring this tributary of the Potomac River are various kayak, canoe, tube and raft companies that are more than happy to outfit you with the right equipment to go aquatic for the afternoon.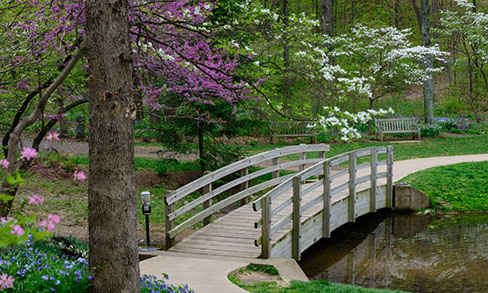 Arboretum
Just a short walk from JMU's Festival Conference and Student Center, you will find the Edith J. Carrier Arboretum and Botanical Gardens, a quiet refuge with walking trails and gardens. The arboretum also hosts special events and festivals.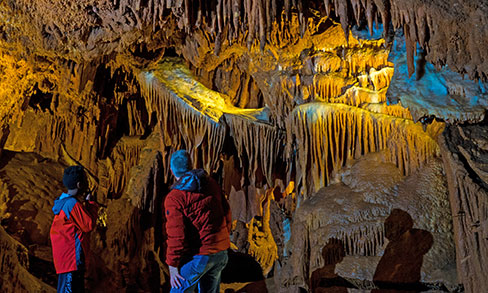 Caverns
Like stalactites? Want to spend a little time underground? While you're in town, be sure to visit one or more of the local caverns, which include Luray, Shenandoah and Skyline.