I. Introduction
I.A. Message from the Rector
Dear Faculty of JMU:
On behalf of the Board of Visitors, I would like to thank the Faculty Handbook Committee for their work on revising this latest version of the handbook. The Board of Visitors approved the recent revisions to the handbook at the September 29, 2017 board meeting, to be effective October 1, 2017.
As a resource, the Faculty Handbook is designed to outline the duties, rights and responsibilities of faculty members and be a guide for the relationship between the faculty members and the university. It does not contain all of the university's policies and procedures and should not be considered to be a part of the university's contractual agreement with the individual faculty members.
Our shared mission to educate the students of James Madison University and prepare them to be contributing citizens in their respective communities is vital to the purpose of the institution. I hope this newest version of the Faculty Handbook assists you in your professional endeavors.

Thank you for your commitment to James Madison University.
Vanessa M. Evans-Grevious
Rector, Board of Visitors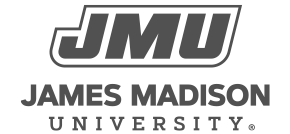 800 South Main Street
Harrisonburg, VA 22807
Contact Us