Employee Tab
Log-in to MyMadison (mymadison.jmu.edu) using your eID and password. Then use Duo to authenticate.
On the main landing page, in the left menu, click Employee.
The Employee tab allows you to:

view/edit payroll and direct deposit information.
update your personal information.
register for training.
request and view leave time.
view your position description.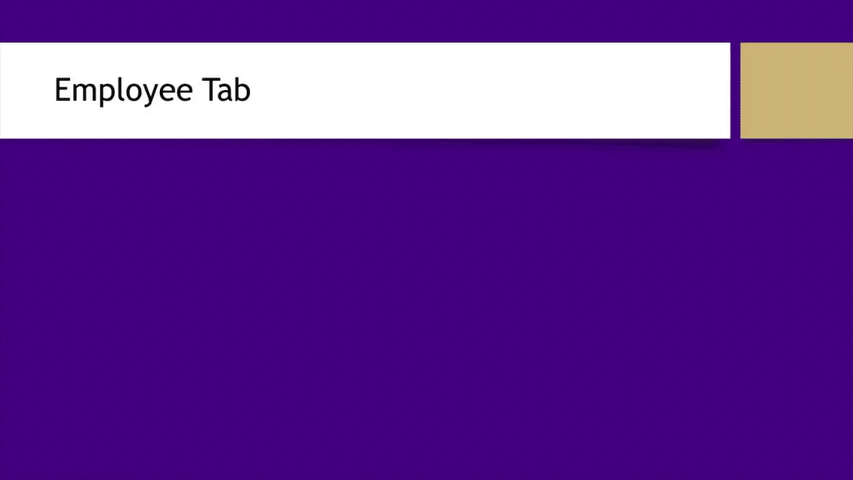 Customize Content
To change which pagelets are displayed, click Content.

Select or deselect the pagelets that you wish to see or not to see. Note: there are many pagelets that are grayed out and are, therefore, always displayed.

Click Save.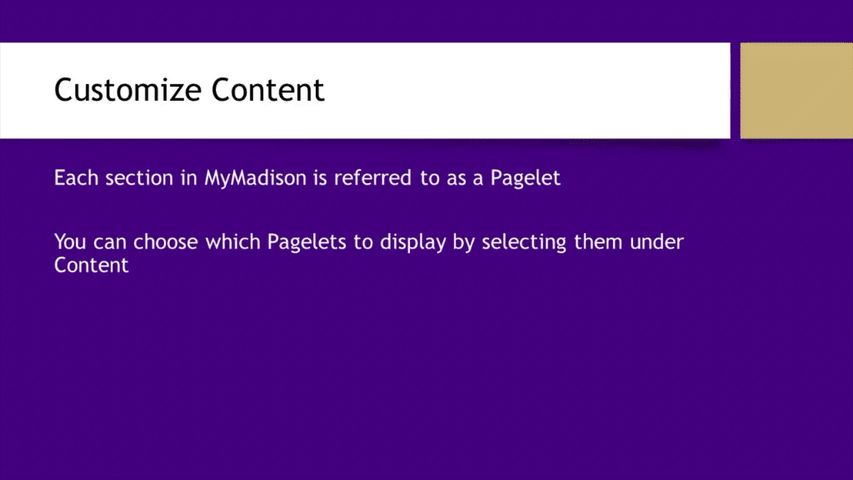 Customize Layout
To change the layout of the pagelets, click Layout.

Select the Basic Layout option of your choosing (2 or 3 columns).
To move a pagelet to a new location, click the pagelet name and then click the directional arrows to move it to the desired spot.

Click Save.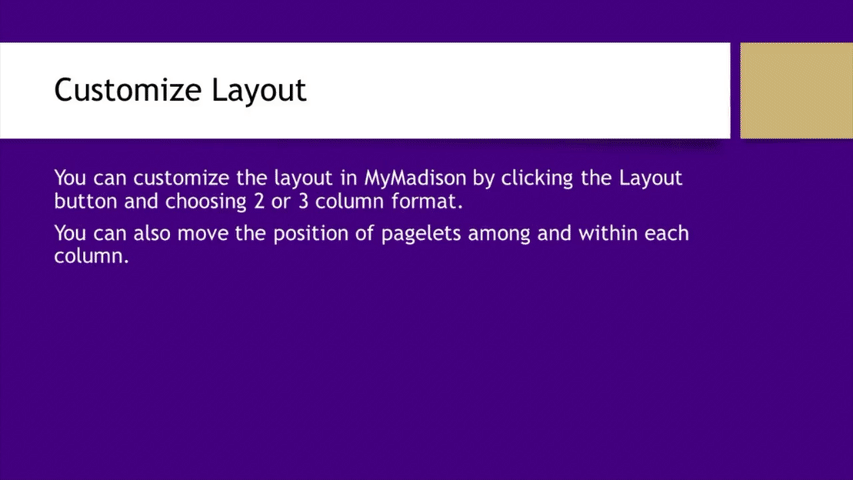 MyAccounts Tab
On the main landing page, click MyAccounts.
The MyAccounts tab allows employees to:

change their eID password.
view when their password is due to change.
manage their Duo account.
Note: this is the only place that employees can change their eID password.