View Enrollment Appointment
Each Semester, students are assigned an enrollment appointment for advanced registration. 
Log-in to MyMadison (mymadison.jmu.edu)
Click Student in the list on the left
Click the Student Center link
You will see generic enrollment appointment information on the student center. Select Details to view information.
Make note of your enrollment date and time.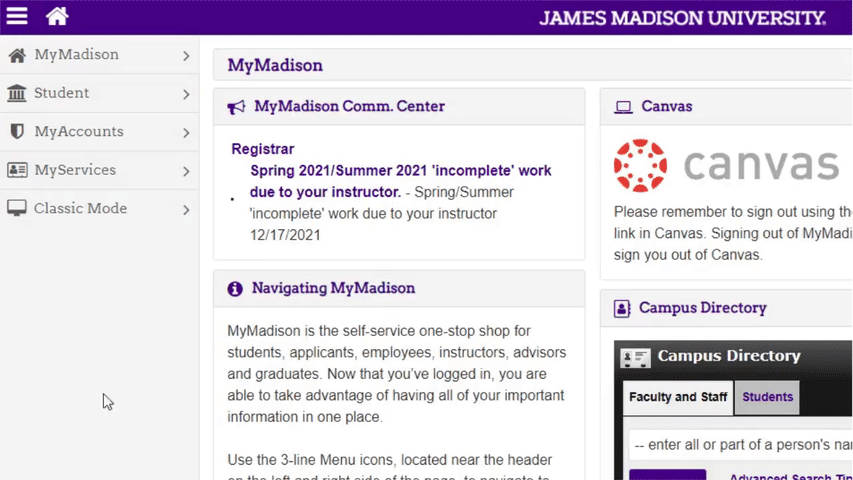 You will also be able to view the credit limit for the enrollment appointment.  All students are held to 17 credits during advanced registration.  Enrollment limits will raise or lower according to academic status during open enrollment.
Open Enrollment begins at 12:01am.