Health Sciences
Stephanie Baller joined the Department of Health Sciences at JMU in the Fall of 2010. She completed her Ph.D. in Health Education and Health Promotion at the University of Alabama and has been previously employed at the University of Mississippi as well as Northwest University. Her primary research interests include the interpretation of space and place and the impacts of materialism and physical activity as they relate to health and quality of life. Originally from Bellingham, Washington she enjoys reading, movies, outdoor pursuits and horseback riding.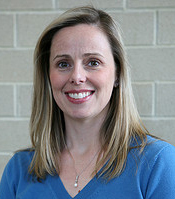 Early, Elementary and Reading Education
Nancy Barbour joined JMU in the fall of 2012 as the department head of Early, Elementary, and Reading Education in the College of Education. Nancy received her Ph.D. from the Pennsylvania State University in Human Development and Family Studies. She came to JMU after 27 years at Kent State University as both an Early Childhood faculty member for 20 years and as the Associate Dean for seven years. Her scholarly interests and publications have focuses on parent-child relationships (particularly adolescent mothers and their children), authentic assessment of young children, and early childhood professional development, particularly in relation to laboratory school programs. In her free time, Nancy likes to read, garden, listen to all kinds of music, and travel. She lives in Harrisonburg with her husband, Phil.
School of Communication Studies
Tim Ball is an Assistant Professor in the School of Communication Studies and the Basic Course Director, overseeing the Fundamental Human Communication courses in the General Education Program. He earned a B.A. from Iowa State University, an M.S. from Eastern Washington University, and a Ph.D. from Washington State University. In addition to teaching Fundamental Human Communication courses, he teaches courses in organizational communication and pedagogy. Dr. Ball's research interests include the development of pedagogical assignments and tools that aid student learning as well as the assessment of cognitive, behavioral, and affective measures on communication competence. As a Madison Collaborative Fellow, he works with Cluster One colleagues to develop discipline-appropriate assignments and assessment tools. He lives in Harrisonburg with his wife, Joan, and their three cats.  Tim enjoys cooking, reading, and listening to indie rock and classical music.
English
Courtney R. C. Swartzentruber is part of the grading faculty in James Madison University's English Department, where she works with large sections of 200-level literature classes, such as Survey of African American Literature, Gender & the Short Story, and Women's Literature. Before joining the English Department, she taught part-time in Writing, Rhetoric & Technical Communication (WRTC). Courtney earned both her B.A. (2006, English major & Communication Studies minor) and M.A. (2012, English) at JMU. In between degrees she worked full-time as a paralegal. She has been a member of the Madison Caucus for Gender Equality since Fall 2012. Courtney lives in Harrisonburg with her partner and enjoys reading, traveling, and conversing with other equality-minded individuals.
Political Science
Howard L. Lubert was born and raised in Schenectady, New York, and attended Rutgers University, where he received his B.A., studied Political Science and English, and was a member of the Henry Rutgers Honors Program. After graduating from Rutgers he attended Duke University, where he earned his M.A. and Ph.D. in Political Science, with a focus in political philosophy. He has held full-time teaching positions at Alma College (in Alma, Michigan) and Rutgers (New Jersey). He came to James Madison University in fall, 1999 as an Assistant Professor of Political Science. Dr. Lubert has taught courses in American constitutional law, American political thought, political philosophy, federalism, race and politics, and politics and literature. He was the recipient of a 2004 National Endowment for the Humanities award for his ongoing study of federalism in the American Founding. His publications include essays on the political thought of James Otis and Thomas Hutchinson (American colonial leaders) and Benjamin Franklin, as well as an essay on the New York State Constitution.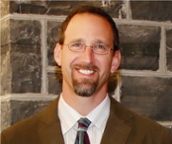 Community Service-Learning
Misty earned her B.S. in Business Administration and Public Relations from Heidelberg University and M.Ed. in College Student Personnel Administration at James Madison University. Before coming to JMU, she worked at Ashland University and the Ashland County Council for Drug Abuse and Alcoholism. Misty has worked at JMU for 10 years. She has worked in the Office of Residence Life, Office of Financial Aid & Scholarships, and for the past 4 years in the Community Service-Learning Office with Alternative Break Programs. She has also been adjunct faculty for Psychology, Social Work, Individualized Study, and University Studies teaching one class per semester. She has also really enjoyed her roles with Homecoming Student Spirit Committee, Civic Mentoring, Sigma Alpha Omega, and Women of Change. Outside of work, Misty enjoys serving the community, leading worship, live music, Latin dancing, and fun runs that end at a local vineyard or cidery.
Health Sciences
Kathy Ott Walter received her B.A. in Psychology from Kent State University (1995), M.S. in Community Health Promotion from West Virginia University (1998) and her Ph.D. in Health Education and Promotion from Kent State University (2009). Before coming to JMU she worked at the Cleveland Clinic as a Substance Abuse Trainer/Educator from 2006-2008. Kathy also worked at Ohio University from 2000-2002 at the Assistant Director for Health Education and Wellness for Substance Abuse Prevention. Prior to that she worked as a Community Development Specialist for Substance Abuse Prevention at Westbrook Health Services in Parkersburg, WV (1997-2000). Her research interests include sexuality and substance abuse/use among college students.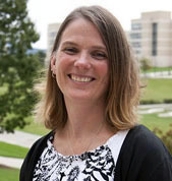 English Language Learner Services
Kristen Shrewsbury is a double Duke, earning a BA in 2001 and returning to work as the Learning Centers' Coordinator of English Language Learner Services in 2007. With an intimate understanding of the culture at JMU, she has just resurfaced after spending the last 6 years earning a Ph.D. studying the influence of social conservatism on self-identified lesbian couples in the Shenandoah Valley as they made meaning of the concept of marriage in the lead up to the legalization same-sex marriage in the Commonwealth. Her interest in serving on the steering committee of the Madison Caucus for Gender Equality is to contribute to the critical and on-going advocacy role that the group plays on campus. Kristen teaches in the Teaching English to Speakers of Other Languages program housed within the College of Education's Educational Foundations and Exceptionalities department.
Human Resources
Jenny Toth is a Consultant in the Human Resources Office. She has experience in employee relations, policy interpretation, instructional design, training facilitation, mediation, and performance management. She is interested in work-life balance, diversity initiatives and rewards & recognition programs. She also serves as the university's Title IX Officer for Staff. Jenny earned her B.B.A. (Management major with a concentration in Human Resource Management) and M.S. Ed. (Adult Education and Human Resource Management) from James Madison University. She serves as the Diversity Chair on the board of directors for the Shenandoah Valley Society of Human Resource Managers. Jenny enjoys cooking, reading, movies and exploring the Shenandoah Valley by bike.