Healing, Changing, Leading, Discovering - Be the Change
You are in the main content
Join Us to Be the Change! Sign up for updates, search for activities and events, subscribe to Madison, see how Madison people are... Read More


MeMe McKee ('99) Peace Corps Volunteer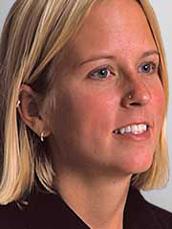 In destitute villages of Nicaragua, MeMe McKee learned the true meaning of one bean, one kernel of corn, one grain of sorghum. Read more >
James Madison University's Be the Change Blog:
Pain and glory in Ukraine
Tue, 25 Feb 14 7:35 p.m.
Since 1992, more than 2,740 Peace Corps volunteers have served in Ukraine. One volunteer was JMU's Pete Isaac ('05). When his... ...
Read More
Reversing a trend
Sun, 16 Feb 14 11:00 p.m.
One of the fastest growing and most important employment sectors involves computer science. Every industry from art to zoology uses... ...
Read More
Why she flew back
Mon, 3 Feb 14 7:30 p.m.
Before Sara Jo Malinske ('13) graduated from JMU last May, her plane ticket was bought, her after-graduation plans solidified. She was... ...
Read More