Healing, Changing, Leading, Discovering - Be the Change
You are in the main content
Join Us to Be the Change! Sign up for updates, search for activities and events, subscribe to Madison, see how Madison people are... Read More


Ginjer Norris Clarke ('94) Children's Book Author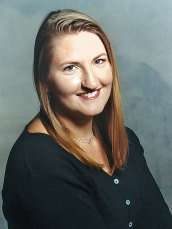 Ginjer Norris Clarke wrote her first story in third grade. She took her proclivity for storytelling and the fantastical to Madison, where she majored in English and theater. Read more >
James Madison University's Be the Change Blog:
In the eye of a superstorm
Wed, 9 Apr 14 6:25 p.m.
When Typhoon Haiyan hit the Philippines last November, new JMU graduate Michelle Taylor ('13) was at ground zero. She and 11 fellow Peace... ...
Read More
24 de cure
Tue, 1 Apr 14 2:03 p.m.
I am not sure I have ever met a more determined person. Ever. Everything about him exudes determination. But not the kind that... ...
Read More
A diet of cream
Fri, 21 Mar 14 4:48 p.m.
Increasingly as a society, we're going backwards in one way. Think of it this way: Most children learn to read with 1. Picture books,... ...
Read More