What classes are you taking this semester?
This semester, I am in Intro to Neuroscience, Physiology, Elite Research Literature Credit, Epidemiology and also a psychology class.
What have you learned from college field hockey?
It was culture shock when I got on the field here. I'm from Pittsburgh, and there's not a lot of field hockey in Pittsburgh. I had been coached by college players, so I'd never had a real coach before, and I was intimidated at first at how good everybody else was. I remember my first JMU practice, I was so scared that I couldn't stop a ball because I was afraid of messing up. As I kept playing, though, I realized that the only mistake you can really make is not playing your hardest.
So how about now?
This season as a redshirt junior, I've started every game so far and played almost all of the minutes. Even now, I'm not the most skilled player on the team, but I just go out there and I play hard. I love the game and I love our team, so it's really easy to give it all I have all the time.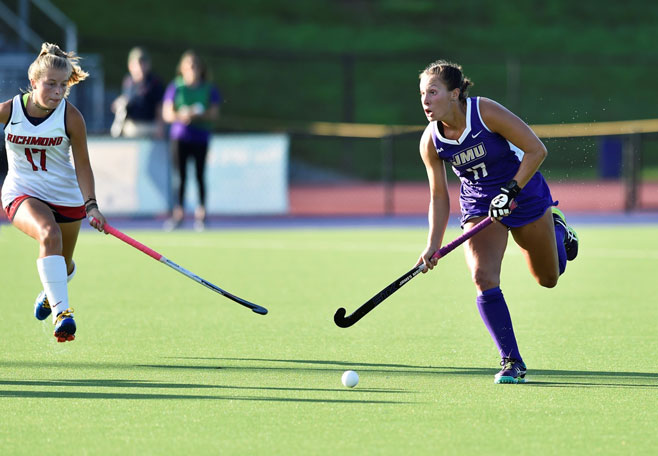 Why do you want to be a physician's assistant?
I don't want to be in school for the rest of my life, yet I do really love to problem-solve. I want to work hand-in-hand with doctors and nurse practitioners and nurses to solve complex problems and, ultimately, to help people. 
When you were in high school, did you go to teachers for help?
No. Oh my goodness, no. I had to do 10 hours a week of study hall freshman year at JMU because that's how it is with our team, but then that's no longer the case if you have a 3.0 or better GPA. That said, I still am very serious about my study habits and also about getting help from tutors whenever I can. To me, it just makes sense.
What's your favorite part of academics at JMU?
The millions of opportunities and resources that the school offers to undergraduate students. I am involved in independent undergraduate research and work as a teaching assistant in the biology department. If you want more out of your experience, JMU is the way to go.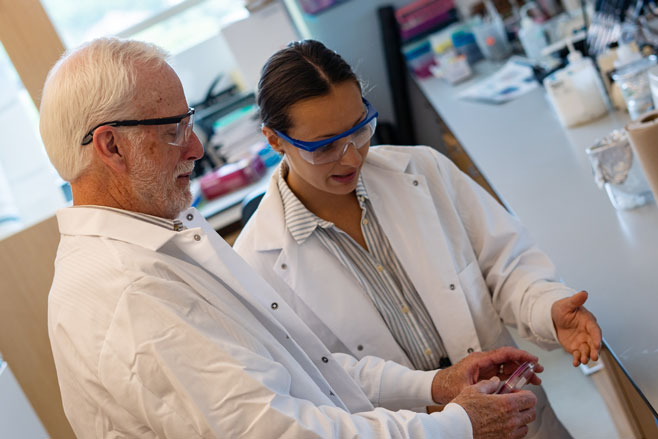 Do you go for help?
I love taking advantage of the PASS (peer-assisted study sessions), SMLC (student and math learning center), professor office hours and tutors from the athletic center. All of these resources have allowed me to maximize my overall academic experience. I am able to challenge myself, while feeling unconditionally supported by the school. Everyone wants to help and see you succeed.
Have you had a favorite class so far?
I have had so many amazing classes at JMU with extraordinary professors. My all-time favorite classes were microbiology and biochemistry. Microbiology was great because I loved being in the lab analyzing different bacteria. So much so that I ended up being a teaching assistant for this class. I also enjoyed biochemistry because it summed all of the information I had learned in different classes over the past three years. The biochemistry course I took was reverse-classroom style and filled with tons of in-class activities.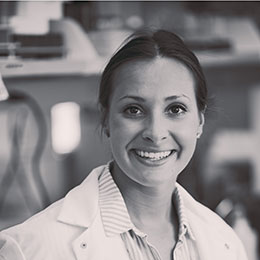 Megan Guzzardi
Class of 2020
Major: Health Sciences/pre-physician assistant
Minor: Biology
Hometown: Pittsburgh, Pennsylvania
This fun-loving dynamo shows that hard work pays off everywhere, including in the classroom, where she's a four-time honoree on the National Field Hockey Coaches Association Division I National Academic Squad.