"If I had to do this whole JMU experience over again and pay double, I would do it all again."


Talk about the Leadership 3 practicum you did.
It all started with two other leadership sections my sophomore year, including one that was co-taught by JMU President Jonathan Alger. I actually created my Leadership 3 practicum, putting into practice things I had learned in the first year during my time as student body president.
What did that process look like?
I logged all the information I could with the idea of providing what is called intentional leadership. I was constantly asking questions such as "How am I intentionally going out of my way to employ the practices that we learned about this whole year?" In other words, encouraging people, inspiring the shared vision—those sorts of practices.
Was it difficult to implement?
It was challenging. I put a lot of work into the process, modeling the way I was intentionally logging my work to make sure that I wasn't missing anything. And then I also surveyed my leadership team about my leadership style and how they thought I performed as a leader at the end of the semester. It was important to me to have a method for tracking my progress, and also was fulfilling to put into action the concepts I had learned about leadership.
Talk about a favorite JMU class.
Dr. Timothy LaPira taught this political science class in which you did real-world stuff, so you weren't just learning from the textbook. I was writing my own memos. I had a congressperson that I chose and worked for in a mock setup as a legislative aide. And I would respond to constituents, do a policy brief, do all this work as if you are having to know the politics and the rules of Congress and what you have to do to get this bill passed and how you can appeal to your constituents at the same time. I mean, people from his classes have gotten actual jobs because of the breadth of the work he has required them to do in that class. It was amazing.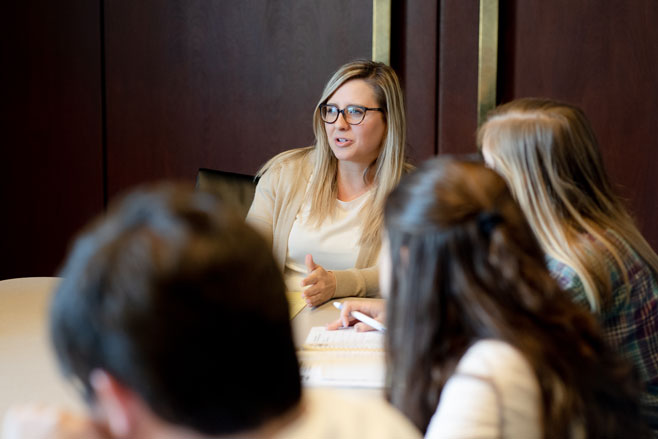 How did you decide on your major?
I was interested in politics and government and I thought something like political science may be good entry for a career in law or politics. I'm also a first-generation college student, so I didn't really know a lot of options like kids who have had parents or brothers and sisters in college, so I kind of just picked political science and went from there. I always look for places that are going to make me better, and what I've found at JMU is that the opportunity for growth is everywhere.
Did you come to JMU planning to be a leader?
I never imagined I'd be SGA president. But that was just part the beauty of the experience. You can come here and do whatever you want to do. It's kind of crazy how endless the opportunities are at JMU.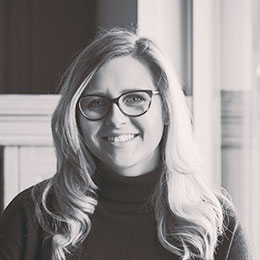 Jewel Hurt
Class of 2019
Major: Political science
Hometown: Roanoke, Virginia
A two-time JMU student body president, this Honors College standout has made the most of her Madison Experience. Jewel interned at a Philadelphia educational reform nonprofit and also a Roanoke-area personal injury law firm; served as a member of the Virginia Governor's Task Force dealing with millennial civic engagement.