Why JMU?
"When I came to visit during CHOICES, my mom and I were walking around and we must have looked so confused because this girl came up to us and said, 'Hey, could you use some help getting somewhere?' She wasn't a volunteer or a tour guide or anything. She was just a random student with a backpack on her way to class. I remember thinking, 'You know what? That's the kind of people I want to surround myself with in college.' I know that sounds cheesy and it's what everybody says about JMU, but that's because it's so true."
"I want to be a well-rounded person who can help teach each student."
Talk about your favorite class so far.
Early Childhood Education 372 with Pat Kennedy. In the class we did different educational domains, which are physical, social-emotional, mathematics, sciences. Each week, we have somebody in charge of bringing in an activity based on whatever their particular domain is. For example, when it was physical, we had to come up with a different physical activity for students of differing age groups, so that we have all these little tricks in our back pockets to use for when we have our own classrooms. And we created portfolios of all the activities from everybody in our class, including different songs for, say, transitions of switching classrooms or switching subjects. We also did experiments and broke things down in ways where we did certain activities and then brainstormed about how we could adapt them to fit all the various age categories.
That sounds so practical.
It was fantastic. It was more than just, "Here's how you teach this." In this class, it was, "Here's an actual thing that you can teach." And with this portfolio, I can go to a job interview and say, "Here's something that I want to implement. Tell me what you think."
It sounds like you covered a lot of material.
Well, there were five groups, so my blue portfolio has five different activities for each of the domains for three different age groups. So yeah, I feel like it was such an amazing class.
"When I came for a visit, JMU felt more like a community than it did just a place to go to school."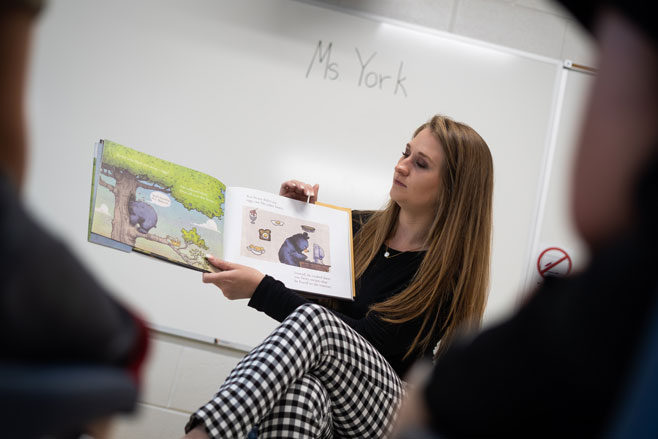 Talk about student teaching.
"We student-teach our graduate year. Basically, it's split into halves. First eight weeks you're in one school in one grade, and then the second eight weeks you're in a different school in a different grade."
That sounds like a lot of experience.
It definitely is. The fact that you get to start junior year by going into a classroom once a week for an entire day makes it even more experience. And because I'm in Kappa Delta Pi education society, we also volunteer in schools. I've spent a lot of time in a lot of schools during my JMU.
Can you start before junior year?
If you're in ROTE—Raising an Organization of Trained Educators—you can go into a school as a teaching assistant sophomore year. For one hour a week, you're in an actual classroom with students and a teacher. That kind of experience that early in your teacher preparation experience is invaluable.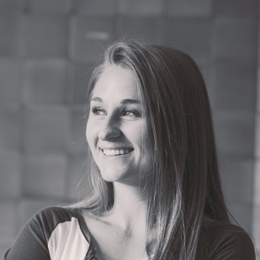 Cathy York
Major: Interdisciplinary Liberal Studies
Minors: Elementary Education, Non-Teaching Special Education
Hometown: Pittstown, New Jersey
Student Ambassador; ROTE; New England admissions reception student participant; Kappa Delta Pi education society member.