Have you always been a curious learner?
I would say that I've always been open to whatever we are learning. For example, in my interactive media class, I don't know any of the programs—I've never used any of them before—but I am so open and excited to see what I can do with the things I am learning. I would say that I have that approach for all my classes. Things that I am not used to doing or not familiar with, I just want to learn about them and see what I can do with what I learn.
"I feel like JMU has helped me grow a lot in my time here with what I've learned, the people I've met and the different experiences that I've had."
Is graphic design a good fit for you?
When I declared my major as graphic design, it was still pretty new to me and yet that was the major I was interested in. I also thought about majoring in converged media in the School of Media Arts and Design, which is a different area from graphic design's School of Art, Design, and Art History. When I came to CHOICES, the open house for admitted students, I went to both presentations. That for sure helped me decide that graphic design was for me. I got to do a tour of the building and when they discussed what classes we would be taking—classes such as Art Foundations, Drawing, and Two- and Three-Dimensional Design—I just thought I would like those.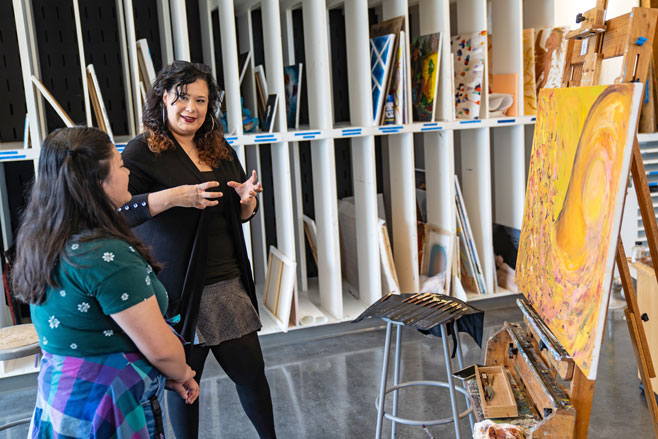 What does your class schedule look like this semester?
I'm taking Typography 3, Interactive Media, History of Design and also Illustration. I think that there's going to be a lot of work that I'm going to have to do this semester, and I'm really looking forward to that.
What's your dream job look like?
If I could do anything within graphic design, my dream would be product packaging. I love the look of how things are packaged. When it comes to packaging, I am a firm believer in judging a book by its cover. That's your first impression. To be a part of that, being able to help in the process of getting people's attention with the design of something—and that being one of the factors of getting them to grab that book or buy that project—would be worthwhile.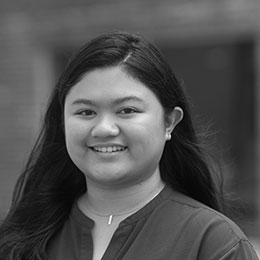 Aereen Lapuz
Class of 2019
Major: Graphic Design
Hometown: Manassas, Virginia
Filipino native with a JMU study-abroad month in Amsterdam on her resume, this Gardy Loo magazine design editor is making her mark.