Chang Wan "Isaac" Woo: Communications Director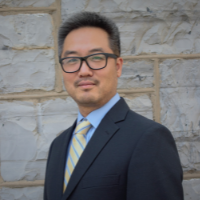 Associate Professor, Communication Studies

Chang Wan "Isaac" Woo, Ph.D., joined the School of Communication Studies at JMU as assistant professor in 2012. Isaac began his study in broadcasting and journalism at Dong-ah Institute of Media and Arts (South Korea) and finished his bachelor's degree in Mass Communication at Illinois State University. He holds a master's degree in Mass Communication from Indiana State University and obtained his doctoral degree in Mass Communication from the University of Alabama. 
Isaac teaches public relations courses including Sports PR, Advanced PR writing, and PR management. He also has several publications in academic journals including Public Relations Review, Journalism and Mass Communication Quarterly, and International Journal of Sport Communication. His most recent publication is a book chapter about social media use by collegiate sports institutions in New Media and Public Relations, 2nd edition (Peter Lang, 2012). He also translated the monograph ROI of Social Media: How to Improve the Return on Your Social Marketing Investment (Wiley, 2011), into Korean. The translated version is expected to be published in Korea in 2012. 
Isaac is a founding member of the International Association for Communication and Sports and has been a member of the Public Relations Society of America and the National Communication Association. Before joining JMU, he taught Introduction to PR, International PR, Effective Use of Social Media for PR, Sports PR, Fundamentals of Oral Communication, and graduate seminars in PR at the University of Wisconsin, Stevens Point.