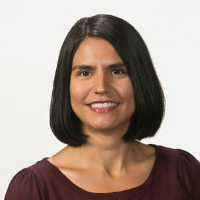 Associate Professor, Libraries

Yasmeen Shorish is an Associate Professor with JMU Libraries. The majority of her research and scholarship focuses of the use of data in the research process and the associated curatorial and educational activities that make that data available for further study. She is also interested in the relationship between information access and power and privilege. A fundamental aspect of librarianship includes the democratizing potential of information access. To help achieve this potential, Shorish advocates on behalf of those who are systemically disenfranchised through her service and scholarship.
For a complete account of Shorish's research and scholarship click here.