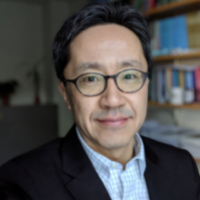 Professor, Political Science

Hak-Seon Lee received B.A. degrees in German Literature and International Relations and an M.A. degree in International Relations at Seoul National University. His master's thesis deals with the 19th-century German political economist Friedrich List's ideas on mercantilism. He received his Ph.D. in Political Science at the University of North Carolina at Chapel Hill. His dissertation investigates cross-border capital flows' impact on US trade politics.
Dr. Lee's current research focuses on the politics of foreign direct investment and multinational corporations. His previous research has been published in Foreign Policy Analysis, International Trade Journal, Journal of Transnational Management, Transnational Corporations Review, and World Affairs.
He is currently teaching international relations, international political economy, research methods, and the senior seminar for international affairs. He was the 2013 recipient of the Provost Award for Excellence in Academic Advising and a 2016 finalist for the Carl Harter Distinguished Teaching Award.