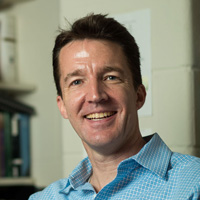 Education
Ph.D., University of California, Berkeley

Fields and specialties
European intellectual history; history of international development

Teaching areas
Intellectual history, Central and Eastern Europe, international development
Research interests
European intellectual history, phenomenology, international development
Selected publications:
The Practice of International Development.  Co-edited with Jerrold Keilson.  New York: Routledge, 2018.
                                                                                           
The Far Reaches: Phenomenology, Ethics, and Social Renewal in Central Europe. Palo Alto: Stanford Press, 2014.
 
Time's Visible Surface: Alois Riegl and the Discourse on History and Temporality in fin-de-siècle Vienna.  In the series: Kritik: German Literary Theory and Cultural Studies.  Wayne State Press: Detroit, January 2006.
                     
Current Book Project
"Retrieving the Past: History and Ahistoricism in International Development." 
 
Articles
"Riegl, Phenomenology, and the Ethic of Attention."  Article forthcoming in edited book.  Prague, Czech Republic, 2018.
 
"The Walls of Kano: USAID Education Programming in North Nigeria and the Problem of Sustainability." In Gubser and Keilson, eds. The Practice of International Development. New York: Routledge, 95-128.
 
"Foreword" to Tomáš Murár's Art as the Principle and Pattern: Vojtěch Birnbaum's Concept and Method of Art History.  Book forthcoming with the Fine Art Archive in Prague, Czech Republic as part of a 2017 exhibition on Birnbaum in Prague.  I was requested to write a foreword as an expert who influenced Murár's work.
 
"Phenomenology contra Nazism: Dietrich von Hildebrand and Aurel Kolnai."  Paper forthcoming in Miscellanea Anthropologica et Sociologica [Polish journal].  2017.
 
"The Presentist Bias: Ahistoricism, Equity, and International Development in the 1970s."  Forthcoming in The Journal of Development Studies 48 (2012).
 
"The Terror and the Hope: Jan Patočka's Transcendence to the World."  Schutzian Research 3 (2011): 185-202.
-Revised reprint in Investigaciones fenomenológicas 4 (2013), 155-75.
-Revised reprint in Lubica Učník, ed., Judgment, Responsibility, and the Life-world. (Springer: 2015).
 
"A True and Better 'I': Husserl's Call for Worldly Renewal."  Analecta Husserliana 110: Part II (2011): 579-98.
 
"The View from Le Château: USAID's Recent Decentralization Programming in Uganda."  Development Policy Review 29:1 (January 2011), 23-46.
                                                                       
"Rhythm in the Thought of Alois Riegl and his Contemporaries."  In Alois Riegl Revisited: Beiträge zu Werk und Rezeption.  Vienna: Verlag der österreichischen Akademie der Wissenschaften, 2010: 89-99.
 
"An Image of a Higher World: Franz Brentano and Edmund Husserl on Ethics and Renewal. [Aukštesniojo Pasaulio Vaizdunys: Etinis Atsinaujinimas Pagal Francą Brentano ir Edmundą Husserlį]."  Santalka 17: 3 (2009): 39-49.
 
"Franz Brentano's Ethics of Social Renewal."  Philosophical Forum 40: 3 (Fall 2009): 339-366.
 
"A Cozy Little World: Reflections on Context in Austrian Intellectual History."  Austrian History Yearbook XL (2009): 202-214.
 
"Time and History in Alois Riegl's Theory of Art." Journal of the History of Ideas 66: 3 (Fall 2005): 451-74.
Service
Department Assessment Chair, 2010 (department won Provost's Award)
For information on Dr. Gubser's band, see www.chicomotel.net