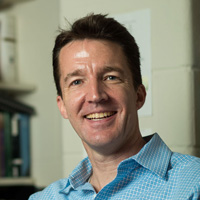 Jackson Hall, Room 222
Office phone: 540-568-6187 MSC 2001
58 Bluestone Drive
Harrisonburg, VA 22807
Professor of history
Education

Ph.D., University of California, Berkeley
Fields and specialties

European intellectual history; history of international development
Teaching areas
Intellectual history, Central and Eastern Europe, international development
Research interests

European intellectual history, phenomenology, international development
Selected publications:
Books
Time's Visible Surface: Alois Riegl and the Discourse on History and Temporality in Fin-de-Siècle Vienna. Wayne State Press: Detroit, 2006.
The Practice of International Development. Co-editor. Under contract with Taylor & Francis.
The Far Reaches: Ethics, Phenomenology, and the Call for Social Renewal in Twentieth-Century Central Europe. Stanford: Palo Alto, 2014.
Selected publications: Articles
"The Presentist Bias: Ahistoricism, Equity, and International Development in the 1970s." Forthcoming in The Journal of Development Studies.
"The Terror and the Hope: Jan Patočka's Transcendence to the World" in Schutzian Research 3 (2011).
"The Worldly Ethics of Edmund Husserl and Jan Patočka" in Analecta Husserliana 110: Part II (2011).
"The View from Le Château: USAID's Recent Decentralization Programming in Uganda." Development Policy Review 29:1 (January 2011).
Service
Department Assessment Chair, 2010 (department won Provost's Award)
For information on Dr. Gubser's band, see www.chicomotel.net