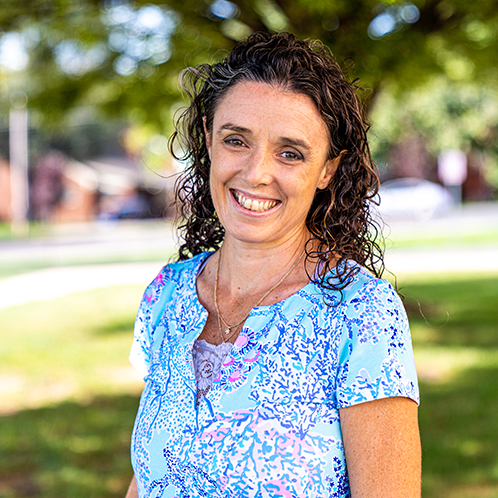 Sarah Lupo
Department: Education Programs
Areas of expertise:
Supporting literacy for all learners K-12
Content area literacy- incorporating literacy across the disciplines K-12
Science of Reading 
Lupo teaches middle school, elementary, TESOL, and special education literacy courses for pre-service and in-service teachers and future reading specialists. 
Dr. Sarah M. Lupo is an assistant professor in the Early, Elementary, and Literacy Department at James Madison University. Dr. Lupo received her bachelor's degree from James Madison University and a master's and doctorate in literacy education from the University of Virginia. Dr. Lupo has over two decades of experience as an English teacher, ESL teacher, reading specialist, and literacy coach. She has taught at the elementary, middle, and high school levels in Washington D.C., Istanbul, Turkey, Phoenix, AZ, and Charlottesville, VA.
Dr. Lupo was named a Reading Hall of Fame Emerging Scholars Fellow and AERA Divison C New Faculty Fellow. She is a recipient of the Major Parker Fellowship Endowment of the College of Education, winner of the Jeanne Chall Fellowship from the International Literacy Association (ILA), and a finalist for ILA's dissertation of the year competition. Her work has been published in Reading Research Quarterly, Reading Teacher, Journal of Adult and Adolescent Literacy (JAAL), Literacy Research: Theory, Methods, and Practice, Literacy Today, and Reading in Virginia. She is also the lead author of Teaching Disciplinary Literacy in Grades K-6: Infusing Content with Reading, Writing, and Language.
Her research focuses on exploring various influences to readers' comprehension, including text complexity and knowledge, and how instruction can be differentiated to support all readers' understanding of challenging texts across the content areas. She also explores the science of reading, as she strives to put theory into practice to find practical ways teachers can improve literacy for K-12 students.
Lupo earned a bachelor's degree in Philosophy at JMU, a master's degree and Ph.D. in literacy education at the University of Virginia.
Media contact: Ginny Cramer, cramervm@jmu.edu, 540-568-5325.