News
The Beacon - May 2021 Edition
Spotlighting Diversity, Equity and Inclusion at JMU
---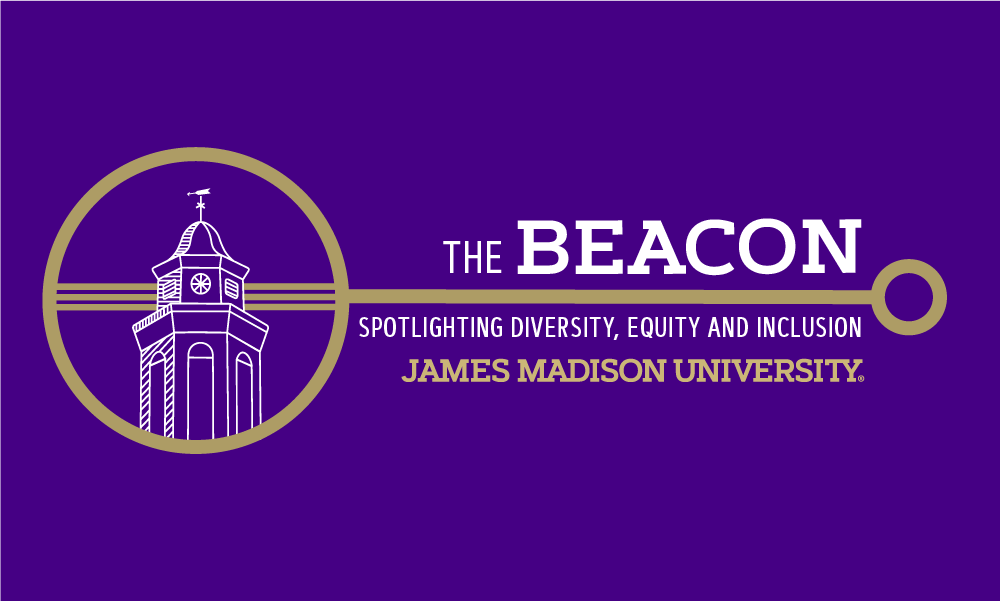 SUMMARY: The Beacon celebrates diversity, equity and inclusion at JMU by spotlighting upcoming engaging opportunities, highlighting campus initiatives, and featuring individuals at the forefront of creating an inclusive community at JMU.
---
Genuine Conversations, Thought-Provoking Programs and Relevant Resources
This spring, we celebrated the graduation of more than 4,600 students in the Class of 2021.  As I think about each of those graduates, I reflect upon the top priority of the Board of Visitors, which is to work alongside the JMU administration to uphold our mission to be "a community committed to preparing students to be educated and enlightened citizens who lead productive and meaningful lives". Our dedication to this mission is inseparable from our commitment to diversity, equity, and inclusion.  We cannot accomplish one without the other. 
As we focus on preparing our graduates to successfully live and work in an increasingly complex and diverse society, we must commit to creating a learning environment where different perspectives are equally valued.  We must equip our graduates with racial and cultural awareness that will help them enact positive change in the world.  As you will read in this edition of The Beacon, countless individuals have worked diligently to do just that.  
This year, each of us was challenged to examine our beliefs and values as we were confronted with continued racial and social injustices.  I am thankful for the members of the JMU community who provided opportunities for us to listen and learn, both inside and outside the classroom.  Our community has benefited from genuine conversations, thought-provoking programs and relevant resources. Working collectively with students, faculty and staff, the Board of Visitors is committed to ensuring our institutional practices and policies reflect a community where everyone has the opportunity to thrive regardless of their race, religion, gender, sexual orientation or socioeconomic status.   
While there is still much work to be done, I am encouraged by the steps we are taking to make JMU a more inclusive institution.  I hope you will share this feeling with me as you read about the people, programs and initiatives that are helping us live up to our mission. 
Lara Major
Rector of the Board of Visitors
---
In this issue: