News
Exercise as Medicine
---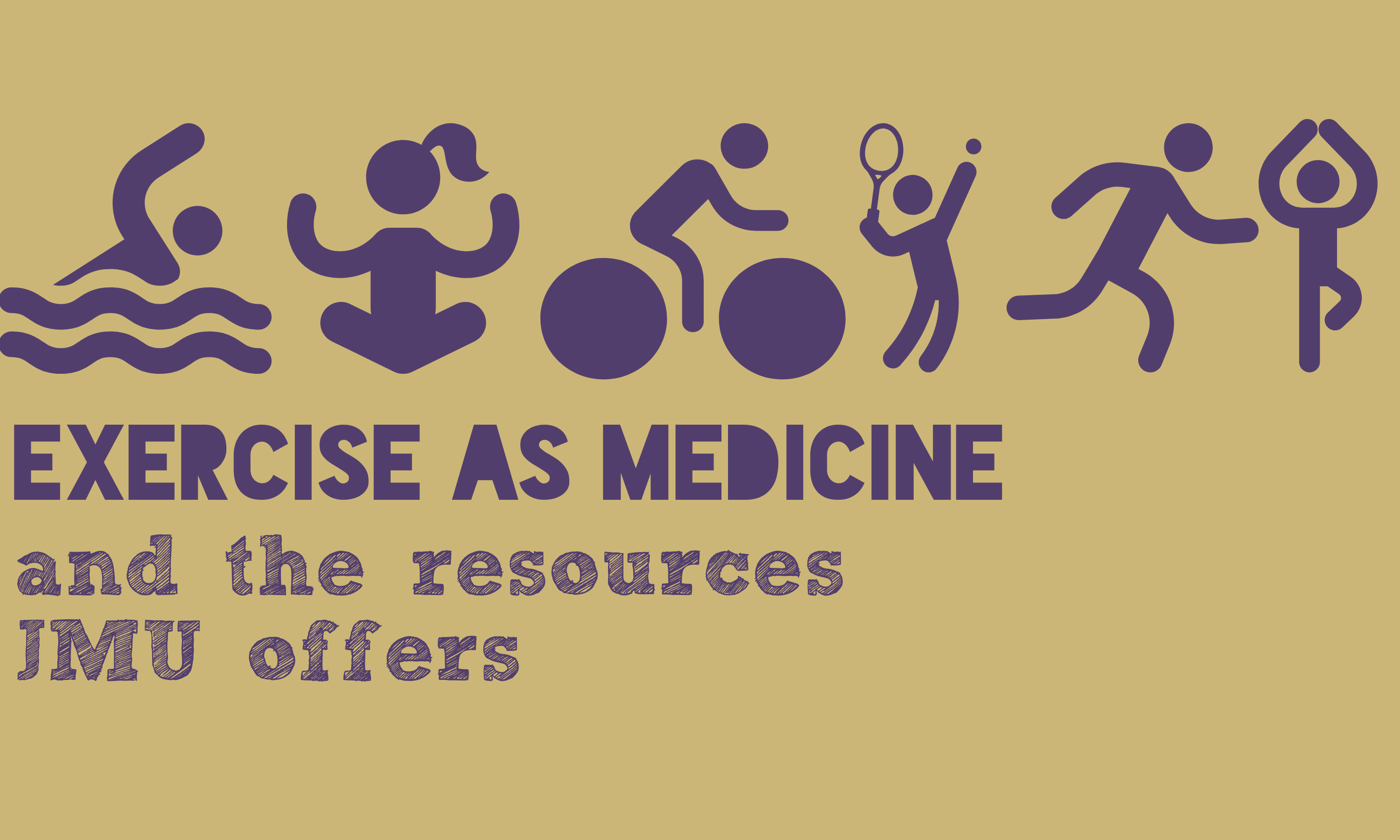 Many students know exercise is good for them but don't realize that exercise can be a great resource for boosting mood and feeling energized. There are plenty of physical activities offered here on campus at UREC and through other university related outlets such as clubs and student organizations that you should be able to find something you'll enjoy. With so many options available, what is best for you?
Exercise and Mental Health
Balancing a healthy mentality and body can be difficult while in school and that's what makes it so important to make time for both. College is normally a time of increased stress and multiple demands on your time. Knowing how to manage these issues is important for your success. Dealing with anxiety and depression, low energy, stress, and difficulties with attention and concentration can be influential in how you react to the challenges of college. Mindful exercise and physical activities can help you thrive.
Anxiety and depression are common concerns for college students either as a normal response to a stressful situation, or as a mental health concern. Exercise has many positive effects on mood and it doesn't take a lot to see the benefits. Start with short sessions, until you can exercise for 20-60 minutes at a time. Keep any medication you are on in mind while exercising to prevent unintended consequences. Meditation and Tai Chi are two great activities that build the body and mind and can help you maintain control of your fitness and mood. If you are unsure where to start, consider working with a personal trainer at UREC! They are experienced in working with clients of all fitness levels and can help you create routines for areas where you want to focus.
Exercising while losing weight can be a tricky balance because you don't want to lose weight in a dangerous way by over exercising. It is recommended to only do moderate to high intensity cardio for 20 - 60 minutes approximately 3–4 times a week. This allows your body to rest after the high-impact cardio. It is best to mix in both high and low-impact activities, such as walking and strength training. Group exercise classes are especially great for this! Finally, it is important to understand that you should be setting realistic weight goals, which means loosing no more than 1-2 pounds a week paired with a healthy diet. Meet with a dietitian at UREC to perform a Nutritional Analysis to see how you're doing!
Stress is normal. However, high levels of chronic stress can have a negative impact mentally and physically. Exercise makes you feel less anxious and produces relaxation because of the endorphins released following you exercise. If maintained, exercise can lead you to feel better about yourself and experience significant reduction in stress. However, you need to make exercise a part of your routine. Recreational sports, including sports clubs and intramural sports, are a great way to get this penciled into your routine without it feeling like a chore!
Making time for a walk a day is another great option, especially if you are able or interested in structured exercise. Not only is it a great way to lower blood pressure and cholesterol but it also increases cardiovascular endurance, bone strength, and allows you to burn some extra calories! JMU and Harrisonburg are home to some great spaces to take advantage of being outdoors while taking a relaxing stroll. The JMU Arboretum and Labyrinth is a peaceful setting where you can enjoy the breathtaking nature housed right here on campus! They have bike access, nature trails, and lots of exhibits that showcase the beauty of Harrisonburg's native plant life. For individuals looking to get off campus, Harrisonburg offers a variety of walking/running trails throughout their local parks, which are listed here.
Group Exercise
Group exercise classes invite you into a classroom setting where an instructor leads the group through a workout for the duration of the class. This is a great way to try something new, meet new people, or simply change it up from the traditional cardio and strength exercises in the gym. The UREC staff offers a collection of group exercise courses that include yoga, cycling, boxing, barre, HIIT, and much more! Check out the Fall Semester Group Exercise Schedule to see when group classes are throughout the semester.
Pick-up Games
If you are more into some healthy competition between friends, come check-out the in-house equipment available for a pick-up game of your favorite sport. At the front desk you can use your JAC card to check-out equipment and then you are welcomed to use it anywhere in the building. Basketball, volleyball, soccer, racquetball, badminton, and pickleball are just a few of the options; a full list of equipment that is available for use can be found here.
Now what?
With all these resources readily available feel free to try as many as you'd like! It's important to realize all the ways to get involved and how that can influence your overall college experience.
Published: Friday, February 1, 2019
Last Updated: Monday, October 28, 2019