//www.jmu.edu/africana/images/february-newsletter
African, African American, and Diaspora (AAAD) Studies Center Newsletter: March 2022
News
AAAD Studies Center Newsletter: February 2022
Brought to you by the African, African American, and Diaspora Studies Center
---

This newsletter is created each month by the African, African American, and Diaspora Studies Center. For more information, visit our website.
Support AAAD This Giving Day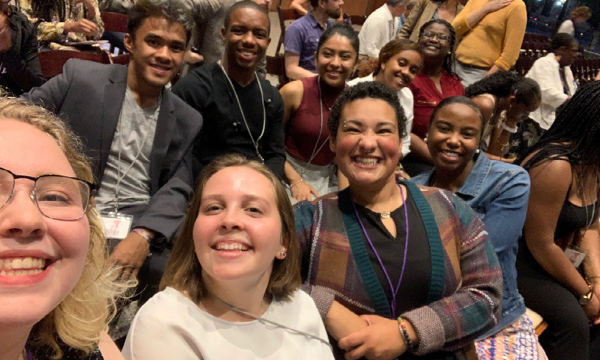 Today is JMU's Giving Day, a 24-hour donor recruitment event for the university's "Unleashed" campaign. The AAAD Studies Center is fortunate to have been selected for the second year running as one of the campaign priorities this year, and we are counting on you to help us meet our goals!
Your advocacy helps us in our mission to support student-faculty constituencies with academic interests in the peoples, cultures, knowledges, and institutions of Africa and the African Diaspora. Funds raised on Giving Day 2022 will help us grow and sustain such valuable AAAD initiates as: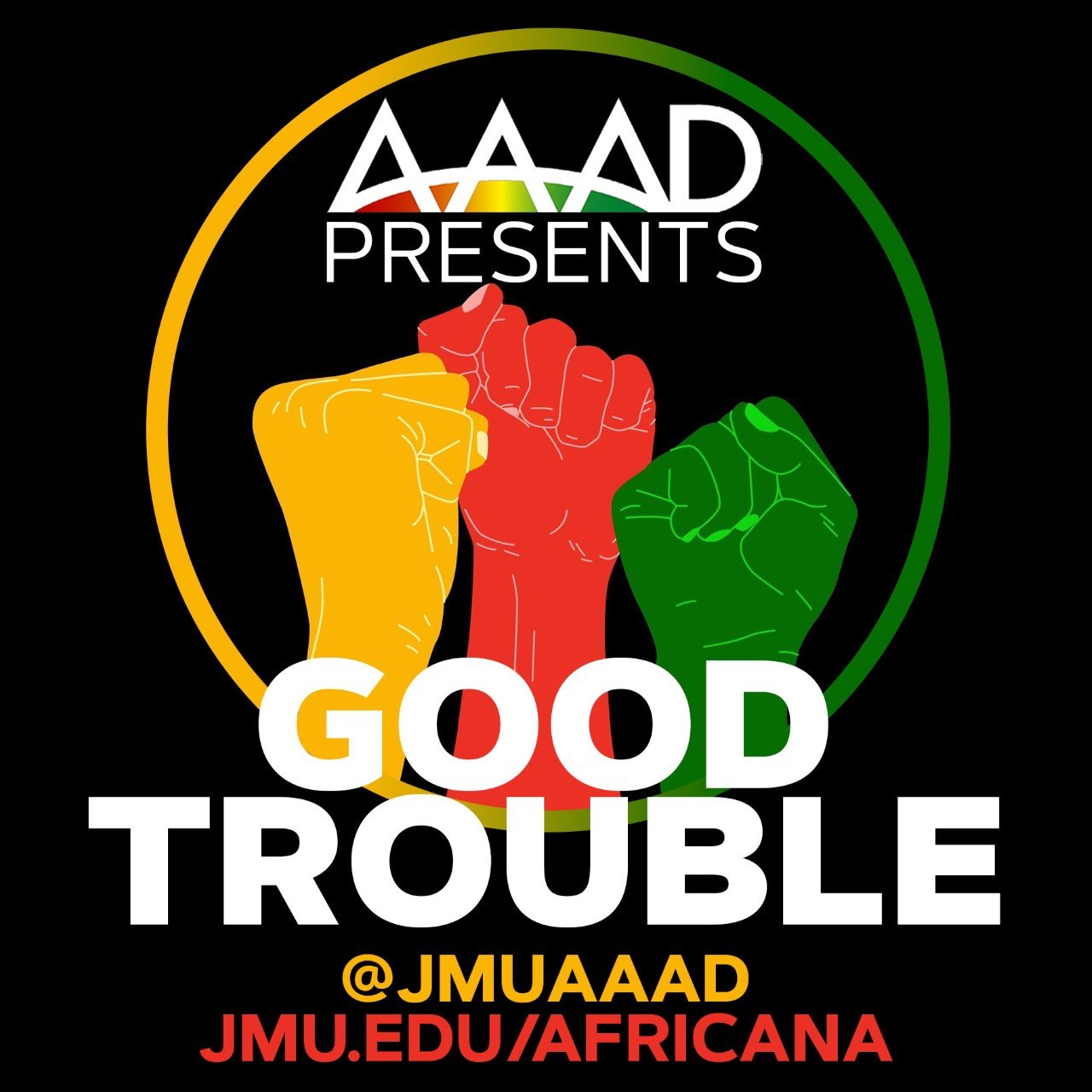 High-impact teaching and mentorship to support student success. Keep your eyes out for the first episode of our new podcast, featuring two recent AAAD graduates.
New faculty and student research and professional development funding opportunities.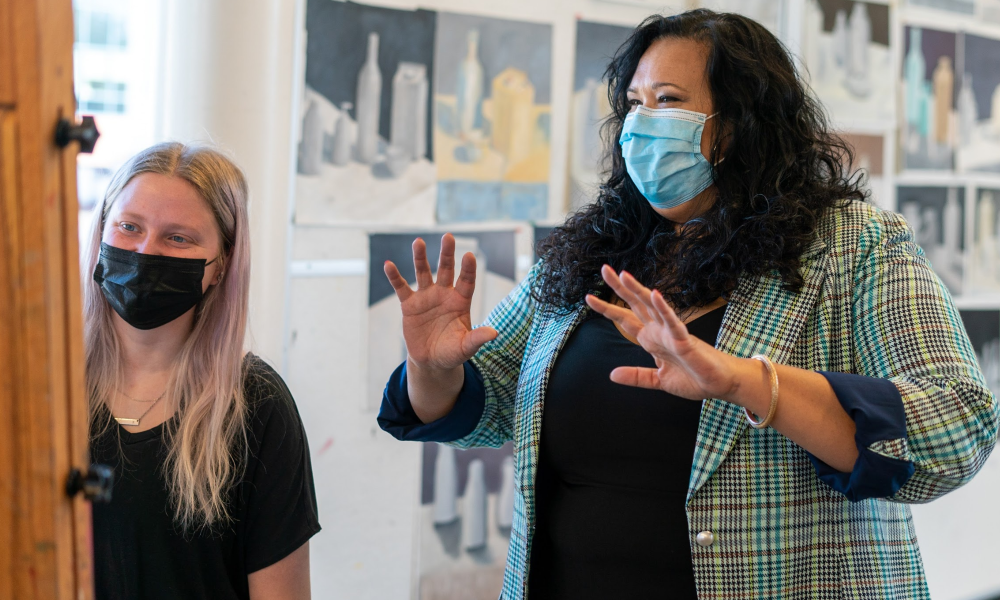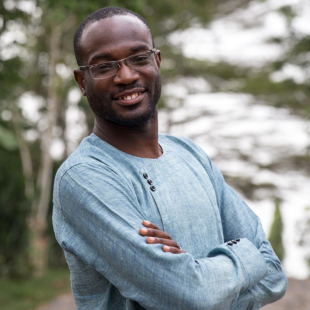 Fellowships for scholars from the Global South (Africa, Latin America, and the Caribbean). Graduate Assistant, Morgan Lyle, sat down for a Q&A with one of this year's three fellows: Dr. Kwabena Opoku-Agyemang
Our annual interdisciplinary conference, regularly featuring 100+ presenters and 500+ attendees from 6 continents.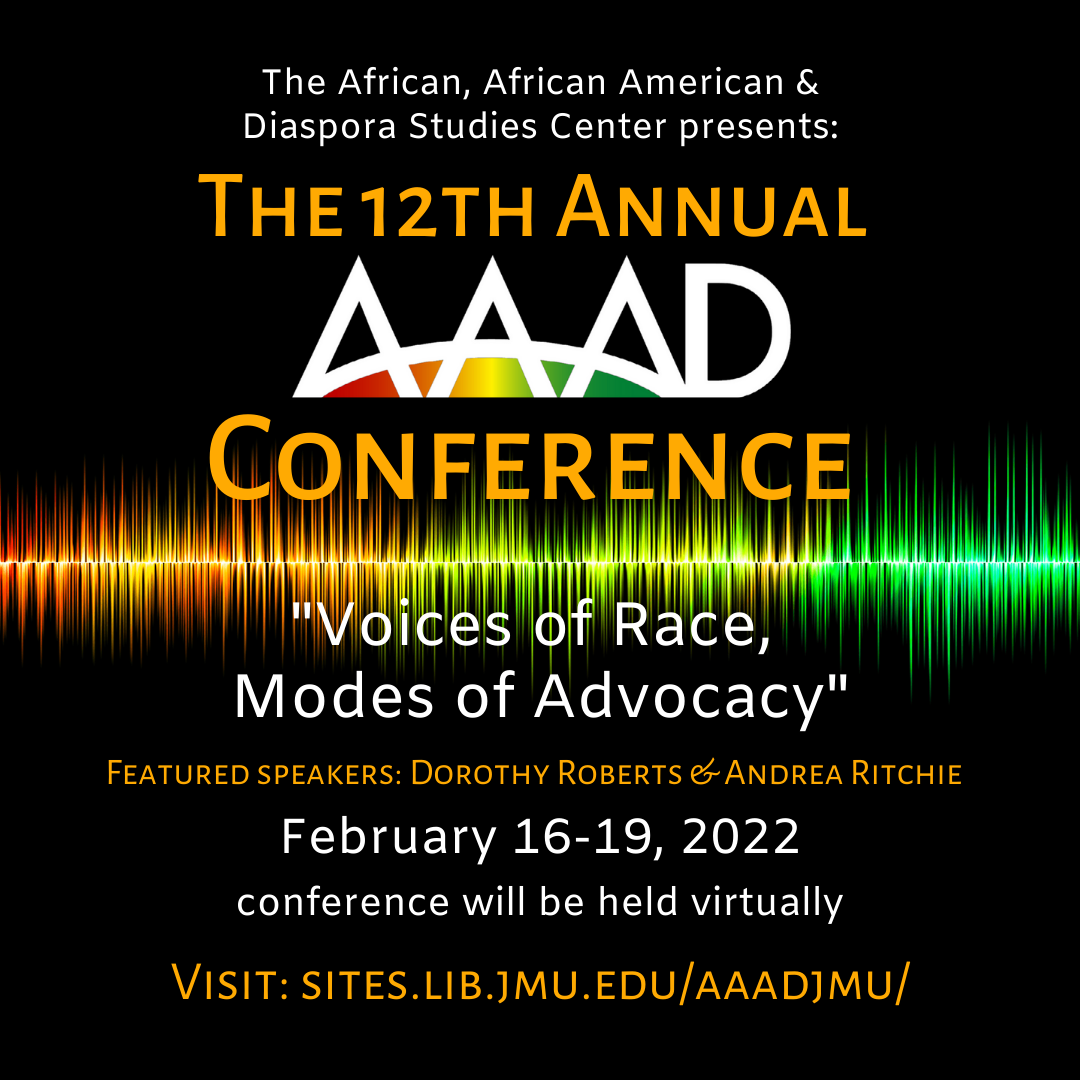 We are asking all of our supporters to help us sustain these programs by spreading the word about AAAD, donating, and encouraging donations! Our goal is to increase the number of supporters at any level, so we're asking you to make a gift in any amount to the Center and to reach out to your networks and encourage them to do the same.
Please also encourage your friends to like/follow us on social media, to join our listserv, and repost our content throughout the day. You can check out our social media throughout Giving Day to see program highlights and glimpses of what's to come!
In solidarity and ubuntu, 
Mollie (Center Director)
On behalf of AAAD Studies Center faculty, students, and partners.