November 16, 2019
Latest Headlines
The James Madison University Board of Visitors met Friday, Nov. 15, 2019, in the Board Room of Madison's Festival Conference and Student Center.
The JMU Board of Visitors will meet on Friday at 1 p.m.
John Almarode, professor of education, studies what science says about how the brain absorbs information.
JMU to participate in Virginia's Tech Talent Investment Program, receiving $14M to graduate an additional 467 computer science majors over 20 years.
Carole Nash, a professor of ISATand a proponent of locating a branch of the Virginia Museum of Natural History in Waynesboro, has been appointed.
JMU will honor veterans of the armed forces with an extensive flag display on the Quad on Monday, Nov. 11.
Long before the 19th Amendment, American women participated in the political process.
James Madison University professors Lori Britt and Jaime Kurtz are available to discuss helpful ways to make your audience feel more at ease this holiday season.
The League of American Bicyclists gave JMU a bronze award in recognition of promoting safe and accessible bicycling on campus.
University Communications
James Madison University
Wilson Hall
951 Madison Drive
Harrisonburg, Virginia 22807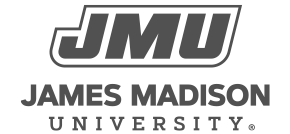 800 South Main Street
Harrisonburg, VA 22807
Contact Us