March 18, 2019
Latest Headlines
Mace Bentley, a professor of geographic science in the School of Integrated Science at James Madison University, can discuss the threat of tornadoes in Virginia.
Dr. Laura Lein, an expert on the cycle of poverty, will present, "Understanding and Interrupting the Effects of Poverty," 7-9 p.m. Tuesday, March 19 in the Memorial Hall Auditorium.
The Madison Center and Dukes Vote, it's student-led intiative, are partnering today, March 15, from 12- 2 p.m., on the JMU Quad, to celebrate James Madison's birthday.
More than 225 girls are signed up to attend the event that features 22 workshops designed to foster and support the participants' interest in STEM.
Inman Majors will be discussing his newest book, "Penelope Lemon; Game On!", on Tuesday, March 12, at in Harrisonburg, VA and Wednesday, March 13, at the Pro Re Nata Farm Brewery in Crozet, VA.
James Madison University has been selected by the U.S. Department of Energy to participate in the 2020 Collegiate Wind Competition.
Philosophy and religion professor available to discuss why individuals who may not be devout, feel the pull to recognize, practice and sacrifice things for lent.
The JMU media team has compiled a list of faculty experts from a variety of disciplines who can discuss the various issues that affect women.
The design for the next innovation in high tech sleuthing equipment could come from a group of James Madison University students.
University Communications
James Madison University
Wilson Hall
951 Madison Drive
Harrisonburg, Virginia 22807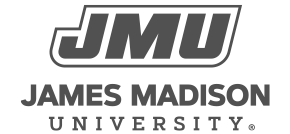 800 South Main Street
Harrisonburg, VA 22807
Contact Us