September 15, 2019
Latest Headlines
A summary of the JMU Board of Visitors meeting from Friday, Sept. 13, 2019.
While the physical trauma is easy to spot, other types of trauma are not so visible, says JMU Graduate Psychology Professor Lennie Echterling.
Washington Monthly released its 2019 College Rankings, in which JMU was at the top of the list, among the Best 80 Colleges for Student Voting.
The U.S. Department of State awarded JMU's CISR a grant to plan and implement the three-week course to strengthen CWD efforts in 12 countries.
The JMU Board of Visitors will meet on Friday at 1 p.m.
James Madison University has been named at the top of several categories of rankings by U.S. News and World Report.
Gianluca De Fazio provides working group with the research to identify and document each lynching victim in Virginia from 1877 to 1972.
Sediment cores drilled from ocean floors tell stories just like pages in a book, stories that include a geologic accounting of Earth's climate
James Madison University is being recognized by the American Civic Collaboration Awards (Civvys) with an honorable mention.
University Communications
James Madison University
Wilson Hall
951 Madison Drive
Harrisonburg, Virginia 22807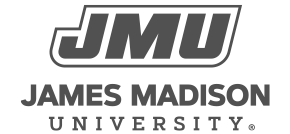 800 South Main Street
Harrisonburg, VA 22807
Contact Us