January 20, 2021
Latest Headlines
The university observed 2 new positive student cases of COVID-19 at the Health Center yesterday putting the number of active cases at 7.
We must proceed into the spring semester with vigilance and caution because there have been significant increases in the viral spread.
Dr. Michelle Montgomery from the University of Washington Tacoma will be the keynote speaker to kickoff MLK, Jr. Celebration Week.
Undergraduate students will use genetics, molecular biology, mathematical modeling and artificial neural networks to model protein-DNA interactions.
James Madison University joins institutions and individuals across the country in condemning the violence in our nation's capital this week.
Upon return to campus, students will be expected to come to the Convocation Center prior to moving into their residence halls.
I want to express my appreciation to our students for their resiliency, adaptability and commitment through a challenging fall semester.
As we approach the end of 2020 and look forward to brighter days ahead in 2021, we want to share some important updates for the spring semester.
As we complete this extraordinary semester and year, I want to thank our entire JMU community for your fortitude, compassion, creativity and resilience.
University Communications
James Madison University
Wilson Hall
951 Madison Drive
Harrisonburg, Virginia 22807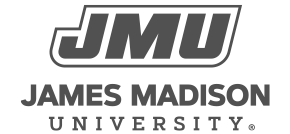 800 South Main Street
Harrisonburg, VA 22807
Contact Us