December 13, 2019
Latest Headlines
The time has come to start thinking about New Year's resolutions and ways to have a feel-good start to 2020.
Director of early, elementary and reading education is available to discuss the significance of Governor Ralph Northam's announcement to invest in early childhood education.
James Madison University is pleased to celebrate more than 1,000 graduates at this weekend's December Commencement ceremonies.
JMU expert available to discuss the significance of Governor Northam's budget proposal to combat maternal morality
Cathryn Molloy, professor of writing, rhetoric and communication, is available to discuss patient credibility and stigma.
Virginia Clean Cities at James Madison University has received a $1.84 million grant from the Environmental Protection Agency.
Ed Brantmeier, professor of education, developed an undergraduate introductory course aimed at sustainable peace.
College Factual recently named JMU the best school in the U.S. for providing quality education to veterans
Alan Levinovitz, professor of religious studies, is available to discuss the moral issues surrounding fake meat.
University Communications
James Madison University
Wilson Hall
951 Madison Drive
Harrisonburg, Virginia 22807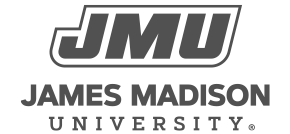 800 South Main Street
Harrisonburg, VA 22807
Contact Us