James Madison University News
October 18, 2021
Latest Headlines
The future is in our hands, literally. Global Handwashing Day is a worldwide initiative designed to increase awareness of the importance of washing one's hands.
On Friday, Oct. 15, students and volunteers from James Madison University will dig in to plant fruit trees and shrubs as part of the JMU Edible Forest Garden.
The biggest threat is imposed by the human factor where people may fall victim to phishing scams and e-mail spoofing to trick them.
When I became president of James Madison University in 2012, I encouraged the university community to "dream big together."
Wilson Hall will be illuminated with red lights Saturday night as part of a "Light the Night" tribute for fallen firefighters.
The following is a summary of actions taken by the board and key areas of discussion at the board meeting.
At its regularly scheduled board meeting today, the JMU Board of Visitors voted to extend President Jonathan Alger's term as president for five years. 
Charlie King, who has served JMU as senior vice president of Administration and Finance for the past 25 years, has announced his December 2021 retirement.
A recent computer science graduate has developed an app he hopes will revolutionize the way JMU students in need can order basic goods.
University Communications
James Madison University
Wilson Hall
951 Madison Drive
Harrisonburg, Virginia 22807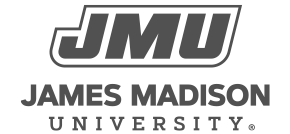 800 South Main Street
Harrisonburg, VA 22807
Contact Us