June 26, 2019
Latest Headlines
Nikki Giovanni will give a reading at James Madison University on Friday, June 21.
This approach is meeting national calls across higher ed for large-scale engagement of early-career undergraduates in authentic STEM research.
Ken Rutherford, director of the Center for International Stabilization and Recovery, is available to discuss the landmine crisis.
After a comprehensive national search, James Madison University is pleased to announce that Mark L'Esperance will become the next dean of JMU's College of Education.
Professor Emeritus of english contributes two of four inscriptions to upcoming WW1 Memorial at Pershing Park in Washington D.C.
A paper on the research, funded by the National Science Foundation, was published May 15 in Nature. Johnson was one of the paper's eight authors.
Professor of education, answers questions about his research on educational neuroscience and how the brain absorbs information.
Justin Henriques, associate professor of engineering, has earned a Rising Star award from the Kern Entrepreneurial Engineering Network.
More than 100 central Shenandoah Valley youth have registered to participate in wheelchair basketball, sitting volleyball, pickleball and other activities.
University Communications
James Madison University
Wilson Hall
951 Madison Drive
Harrisonburg, Virginia 22807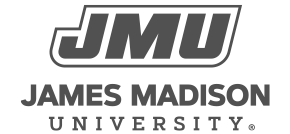 800 South Main Street
Harrisonburg, VA 22807
Contact Us