September 22, 2021
Latest Headlines
The James Madison University Board of Visitors will meet on Friday, September 24 at 8:30 am in the Festival and Student Conference Center. 
The Gilliam Center for Entrepreneurship at James Madison University is launching the Bluestone Seed Fund to support venture investing for student-led startups.
Discussing mental health and how to cope with various stressors is becoming more common among college athletes says JMU expert Bob Harmison.
James Madison University today announced the receipt of a $3,654,000 grant to increase access to early education in several cities and counties across Virginia.
Commencement ceremonies will be held on Friday, Sept. 3, 2021 at 5pm and 7:30pm in the Atlantic Union Bank Center. 
The Executive Committee of the Board of Visitors will meet on Tuesday, September 7 at 3:00 p.m.
As passenger travel rebounds following pandemic lock-downs, Duke Dog is ready to welcome travelers to the Shenandoah Valley Airport.
Ahead of forecasted weather this week due to Tropical Depression Ida, JMU is sharing some important reminders on how to prepare for and protect against potential flooding on and off campus.
James Madison University today announced Anthony Matos as the new chief of university police
University Communications
James Madison University
Wilson Hall
951 Madison Drive
Harrisonburg, Virginia 22807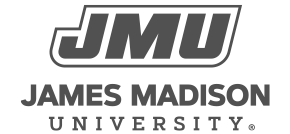 800 South Main Street
Harrisonburg, VA 22807
Contact Us