Diversity Conference Call for Proposals
October 13, 2021
The conference committee invites proposals that enhance understanding and skills, while also contributing to productive and positive change within higher education, our community, and beyond.  Proposals may be submitted by individuals or groups of faculty, staff, and community members.  This conference does not accept proposals from students. 
Proposal submissions should include:
Title of Session
What type of session (interactive, panel, presentation, or other)
2-3 learning objectives
Session description
Goal of session
How the session directly relates to the theme of the conference
Short bio of the presenter(s)
For more details or to submit your session proposal, please go to
**The deadline to submit proposals is Thursday, December 3,  2020 **
Notifications will be made by email to the primary contact no later than January 20, 2021.  Questions?  Please contact Andreas Broscheid at broschax@jmu.edu, Diversity Conference Chair.
Office of Access & Inclusion
Madison Hall
MSC MSC 7611
100 E. Grace Street
Room 100 East Grace Street
Harrisonburg, Virginia 22807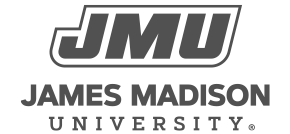 800 South Main Street
Harrisonburg, VA 22807
Contact Us