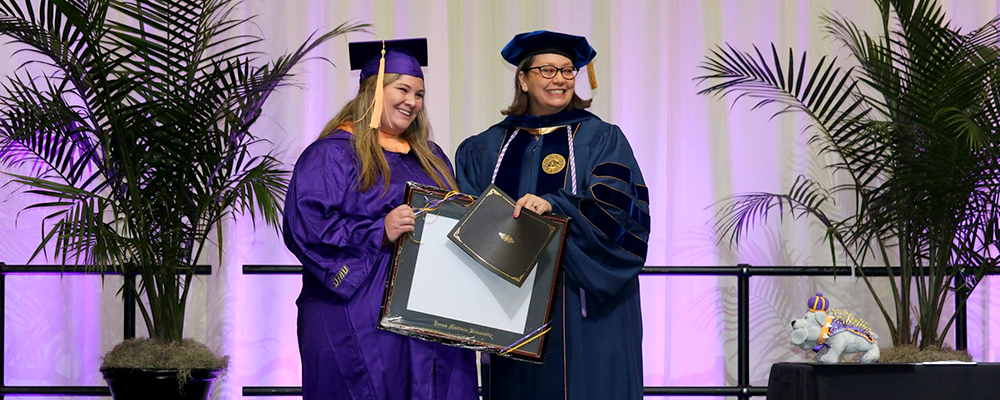 Graduation Application Deadlines
Graduation applications are completed through your MyMadison. You must request a virtual meeting with your adviser to review your application prior to submitting it. Plan to do this no later than one week before the due date. Below are the dates that graduation applications MUST be submitted:
October 1

 

for anticipated May graduation
October 1

 

for anticipated August completion (Student may walk in May graduation if only 6 credit hours are needed to complete during the summer session. Diploma will not be awarded until those hours are successfully completed.)
April 1

 

for anticipated December graduation
View the Registrar's Graduation Checklist
Please remember that RN-BSN students are ineligible to graduate with honors distinction. The university requires eligible students to take a minimum of 60 credits at JMU and does not allow the 37 experiential learning credits earned through the program to be counted towards this amount.
Nursing Convocation and Graduation
The JMU School of Nursing Convocation is a private pinning ceremony that is a part of JMU's commencement tradition for all graduates of the nursing program. It is separate from the university-wide commencement ceremony and is unique to the School of Nursing, with graduates from all programs recognized.
Ceremonies are held each May and December – August graduates participate in the May ceremony. Family and friends welcome!
Order a JMU BSN Nursing Pin
If you would like to order a JMU Nursing BSN pin, you may do so through Herff Jones. Information on how to order will be sent to graduates prior to both May and December commencement ceremonies.