Career Center: Spring 2021 Employer Newsletter

Letter from the Associate Director for Employer Relations
Happy July! I hope you all are taking some time to relax after a most unusual and challenging year. We have been busy onboarding and training our new staff members this summer.
New Team Members
We are excited to introduce you to our new team members in Employer Services who started the last week of June. They are working hard to get everything ready for the Fall, as we welcome employers back to campus. 
There have been many recent changes in the University Career Center.  We have a new Director, Libby Westley, who was most recently at Christopher Newport University as their Director of Career Planning and Placement.  We have several other new UCC staff members as well, who we can't wait for you all to meet.  
Fall Recruiting
Our team is here to help you with your Fall recruiting plans. JMU students will be back on campus this Fall and are required to be vaccinated. We understand that some companies are eager to return to campus while others may prefer or be required to remain virtual.  Others may be doing some combination of both. We are offering both in person and virtual fairs, as well as in person and virtual events. So you can choose whichever options best fit your recruiting needs.  
Employer Drive-In Conference, August 10th
To kick off the recruiting season, we are bringing back our Employer Drive-in Conference in a shortened format. The Employer Drive-In Conference will be held on Tuesday, August 10th from 1-4pm in person at JMU. It will be offered free of charge this year. We will be following the JMU Summer Operational Plan regarding mask wearing and physical distancing. During the Employer Drive-In Conference, we will be sharing recruiting updates and have a session on best practices for promoting your opportunities and events. Please complete this registration form to attend. We'd love to have you join us!  
Hope to see you soon!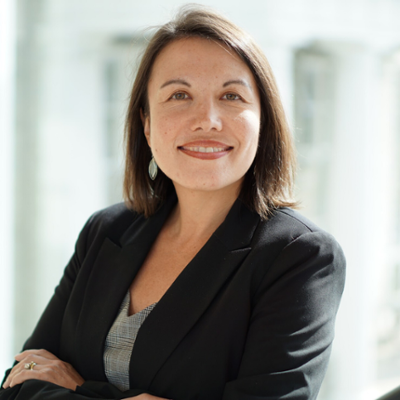 All the best,
Laura Hickerson, she/her/hers
Associate Director for Employer Relations
Fall 2021 Recruiting
Fall career fairs:
Nurse Recruiting Day: Sept. 9
College of Integrated Science & Engineering Career Fair: Sept. 15
Fall Campus-Wide Career Fair Day 1: Sept. 27
Fall Campus-Wide Career Fair Day 2: Sept. 28
Fall Campus-Wide Virtual Career Fair: Oct. 1
Hart School (Hospitality & Sport and Recreation Management) Fair: Oct. 27
Register on Handshake if you would like to participate in any of these events. 
Other dates and deadlines for Fall: 
Registration goes live for all Fall career fairs, events, and on-campus/virtual interviewing: May 3 
On-Campus Interviewing season: Sept. 6-Dec. 3 with the exception of these dates, when there will be no on-campus interviewing:

October 21-22 (Fall Break)
November 22-26 (Thanksgiving Break)

Practice Interview Event: date TBA
In-person events: can be requested from August 25-December 10
Online events: can be requested for anytime, including the summer
Thanks to our Partners
These organizations have helped the JMU Career Center so much this semester. Thanks so much for your generosity and interest in JMU students!
We invite your organization to join the JMU Partners Program. Doing so can strengthen our collaboration and ensure the success of your recruiting efforts at James Madison University, while enhancing opportunities for our students and alumni.