Summer 2020 Employer Newsletter

Letter from the Assistant Director of Employer Engagement
Dear employers,
I hope you are enjoying some time to relax now that summer is officially here. It has been a most unusual year thus far, and we are amazed at the resilience of our students, faculty, and staff to quickly pivot to virtual platforms once COVID-19 became a public health emergency and in-person classes and events were cancelled. I commend our employers as well that have shifted their internships to a virtual environment, on boarded new hires in remote settings, and worked hard to make the best out of the difficult situations we are all in.  
We remain committed to providing great opportunities for employers and students to engage with one another this fall. Both in person and virtual offerings are available. We are happy to work with you on your recruiting needs—including hosting virtual events, posting jobs and internships, or conducting virtual interviews. This newsletter also provides our on-campus interviewing guidelines, based on the health and safety guidelines we need to adhere to maintain everyone's safety. If your recruiting strategy has changed from prior years or if your strategy has yet to be solidified, please don't hesitate to reach out to me at hickerly@jmu.edu, as I would be happy to further discuss your recruiting options at JMU during this ever-evolving time.
Lastly, I encourage you to register for our free Employer Virtual Conference on August 13, 2020. We will be sharing recruiting updates, opportunities to hear from faculty in various colleges, and best practices for promoting your opportunities and events.  Register on Handshake if you are interested. We'd love to have you join us!
Please don't hesitate to reach out with any questions, as our Employer Services Team is ready to help with your recruiting efforts.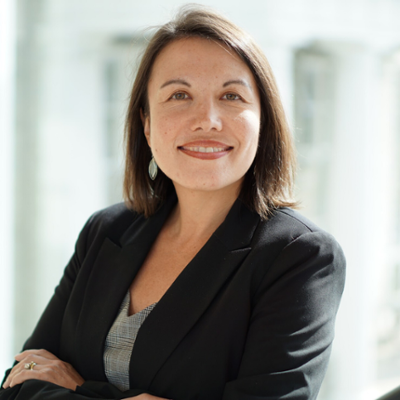 Thank you,
Laura Hickerson, she/her/hers
Assistant Director of Employer Engagement

On-Campus Interviewing and COVID
As the COVID pandemic evolves, we are continually committed to the safety of our students, employer partners, and staff. We will be offering on-campus interviewing during the Fall 2020 semester, with new safety guidelines in place. Further, our team has reduced our total number of available interview rooms from 14 to 7 to allow us better social distancing options during recruiting season. We will also offer virtual interviewing options to employers who are not able to interview on-campus in the fall within these new parameters.
New Mission and Leadership
There have been many staff changes to University Career Center since our last newsletter. First, our leadership team has changed. Our previous Director Mary Morsch and Associate Director Tracy Hakala have retired. We thank them for their many years of dedicated service at JMU. We welcomed Dr. Lee Ward as our Interim Director, starting June 29, 2020. Dr. Ward served as the Director of University Career Center from 2002-2013 and was most recently directing the University Health Center at JMU. We are excited to welcome Dr. Ward back to University Career Center as we navigate this next year.
The academic advising functions of our office are now administratively housed under Academic Affairs at JMU. We will be planning a great deal this year as we create a new office solely devoted to career services. We will craft a new mission, vision, and values as well as a new name for the department. As such, we have liaisons in new or updated roles as well, working with our various colleges across campus to provide career information to students and faculty. This is an exciting time for our department, and we look forward to developing comprehensive ways for employers to engage with students.
Fall Career Fairs
We are hosting a variety of career fairs in the coming semester, including our Campus-Wide Career Fair. Nurse Recruitment Day has been cancelled by the college, but other events for employers to attend are continuing as scheduled.
New JMU Major
James Madison University's College of Education is now offering licensure preparation for PreK-12 Teaching English to Speakers of Other Languages (TESOL). This program draws on theories of linguistics, research on social and cultural variables that influence second language acquisition, and the knowledge required to facilitate second language learning in order to prepare future educators to understand and implement more equitable and effective ways of working with English Language Learners in a variety of contexts.
Tweet Chat
We hosted the #JMUEEO tweet chat on our JMU UCC Twitter account last spring regarding best practices for improving EEO statements to go beyond the basics and attract diverse candidates. Save the date for Tuesday, August 25 from 12-1pm for another tweet chat. More details to come! If you have a topic you would like to discuss or if you or your employer would like to co-host, email Employer Marketing Coordinator Morgan Vega Gomez at vegagome@jmu.edu.
On-Campus Recruiting Requests & Career Fair Registrations Open

May 1, 2020, 8am
Employer Drive-In Conference

Thursday, August 13,2020
On-Campus Interview Season Begins

September 10, 2020
CISE Career & Internship Fair

September 16, 2020
Campus-Wide Career Fair
September 29 and 30, 2020
Practice Interview Event
October 28, 2020
No On-Campus Interviews

September 29, 2020
October 22, 2020
October 23, 2020
November 20 - 30, 2020
3 Room Max On-Campus Interviews

September 17, 2020
September 30, 2020
October 1, 2020
On-Campus Interview Season Ends

December 4, 2020