Talk about job prospects.
I'm working as an environmental scientist for an engineering firm in Roanoke, Virginia.
How did you choose your major?
I came in as a computer science major. I took an introductory ISAT course and that's when I realized that ISAT is more focused on applied science rather than the theoretical, so I switched majors. My favorite thing to do in this world is problem-solve, and ISAT is literally a problem-solving major. We like to call ourselves science Swiss Army knives.
"Here's an issue. Here are the tools that you need to fix this issue. Now go fix it. I love it. I love puzzles. I love solving problems. ISAT is the perfect major for me."
Have you had a favorite class?
Holistic Problem-Solving: Climate Change. I took it the spring of my junior year. We were each given a client in the city of Harrisonburg that presented us with an issue related to climate change. It was our group's job to find a solution and then prepare a report about it. I worked with Virginia Clean Cities, a nonprofit that advocates for clean transportation, so think fuels and alternative energies. It was our job to analyze the Harrisonburg city bus fleet. It uses diesel fuel which is kind of crazy in 2019, so we found that if the fleet would switch to biodiesel, it would cost two cents per year and save over 2 million tons of carbon dioxide output. As I mentioned before, using real science to find real-world solutions for real-world issues is what drives me on an intellectual basis.
Another favorite class?
The fall of my freshman year, I took a General Education course Critical Issues in Modern Society. Before that course, my entire social studies education had been this is what happened in history, memorize this and write it down on the test. This class was the first time in my life in which a teacher asked what I thought. It was the first time where I had to really think and digest information and then formulate and articulate my opinion on things.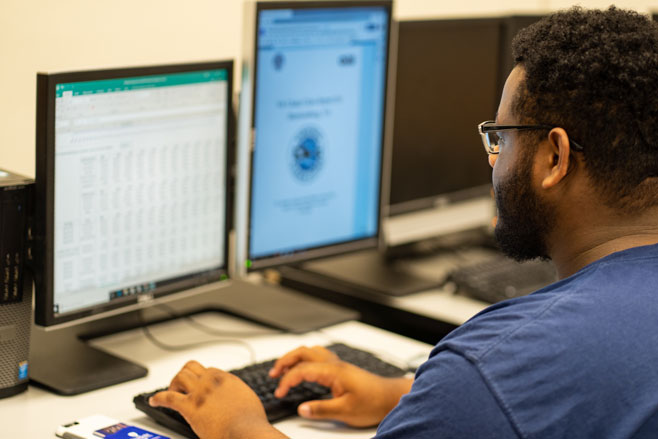 Were you overwhelmed at first?
Yes. Very much overwhelmed, but I soon developed those critical-thinking skills because our professor gave us no choice but to do so. I really enjoyed it, and I know that I am so much better off because of that class. The truth is that I am a more active and informed thinker and a more active and informed citizen because of that class.
Have you done any community service while here?
I've been volunteering at different places around Harrisonburg throughout my time at JMU because I view that as my duty as a privileged citizen, to give back. I have been a member of Alpha Phi Omega—a coed service fraternity based off the cardinal principles of leadership, friendship and service—since fall of my senior year.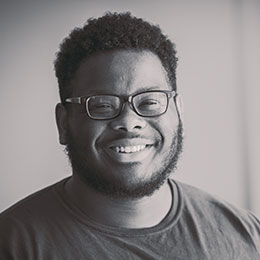 James Short
Class of 2019
Major: Integrated science and technology (Environmental concentration)
Hometown: Woodbridge, Virginia
Orientation Peer Advisor; says JMU is the perfect place to try lots of academic interests and find out what you're most interested in and can take into your future.