Careers in Writing, Rhetoric and Technical Communication
Students pursuing graduate degrees in WRTC learn the kinds of research, analytical and reasoning skills that will allow them to become successful professionals in a wide range of fields.
WRTC graduates can expect career opportunities in writing, editing or production positions with a variety of business, educational or industry employers, including the computer hardware and software industry, law firms, journalism, health care providers, pharmaceutical manufacturers, education, engineering companies, publishing houses, environmental concerns, not-for-profit or political organizations, and technical translation groups of multinational corporations.
Alumni Spotlight
The biggest thing I took away from WRTC that has helped me in this job was being adaptive in working and communicating with different teams. I work with teams in merchandising, marketing, user experience, SEO, IT, Business Intelligence, Operations and so on. From a more technical perspective, the classes in WRTC I took on user experience and web design have been helpful in understanding customer behavior and using data to make an unbiased decisions about changes on lowes.com. I use documentation and process mapping daily to better understand how my team integrates with other teams and help improve those processes.
I always tell people that every company is going to use different tools and systems so the biggest thing you can get out of your classes and projects are the foundational research, critical thinking and communication skills that you can adapt to any situation.
Christy Chilton
WRTC MA ('12)
Senior Search & Navigation Analyst
Lowe's Digital Team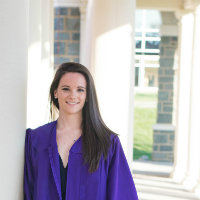 MacKenzie Kelley
WRTC M.A. ('17)
Technical Writer 


Mackenzie is a double-duke who earned her Bachelor of Arts in WRTC and SMAD in 2015 and her Master of Arts in WRTC in 2017. After graduating, she took a position as a Technical Writer with a federal contractor in the DC area. Mackenzie works with Senior Proposal Managers and Subject Matter Experts, including engineers and technicians, to craft compelling Government proposals. She has also been working on a freelance basis with a small start-up company in the FinTech industry founded by some JMU alumni. For this company, she also creates original graphics and documents, including white papers, pitch decks, presentations, and marketing materials. One presentation she helped to design placed 3rd at the North American Bitcoin Conference in Miami in January 2018. Mackenzie especially draws upon the lessons she learned in WRTC involving audience analysis and information design. Not only does she have to consistently analyze how the audience will digest and interpret the information, but also how to position the written word and various graphics together on the page to produce an effective and persuasive entire document. Of course, WRTC also instilled a lifelong love of learning. Mackenzie has already completed Shipley Proposal courses and is hoping to become APMP Certified within one year after graduating. In her free time, she is attempting to teach herself HTML, JavaScript, and some Adobe design programs.
Alys Sink
WRTC M.A. ('17)
Owner
RealTalk LLC
Since receiving her master's degree from the WRTC graduate program in May 2017, Alys expanded the small business she started in 2013. She's now the Owner of RealTalk LLC, an online language consultancy program that helps English language learners to improve their English ability. During her time at JMU, Alys focused primarily on the narratives of refugee women resettling within the US. She remains dedicated to that work and offers pro bono editing and writing services for asylum seekers and refugees.
Emily Kohl
WRTC M.A. ('17)
Program Coordinator
Rockbridge Area Relief Association
Emily Kohl ('17) joined the WRTC grad program to pursue a career in publishing. Along the way, though, she discovered a passion for multimodal composition, digital storytelling, and the public works of rhetoric. Upon completing her MA, Emily was awarded the Impact Award from JMU's Graduate Student Association for her efforts to address food insecurity among graduate students. She now serves as a Grant Writer and Program Coordinator for the largest not-for-profit organization alleviating poverty and addressing hunger in Lexington, Virginia (Rockbridge Area Relief Association). Additionally, she serves with The Campus Kitchens Project at Washington and Lee University, coordinating a mobile food pantry and managing a team of student leaders and volunteers.
"The faculty in WRTC changed the course of my career," she writes. "They challenged me to grow academically and professionally, to push myself to pursue my interests instead of being content with what felt safe and comfortable. It's when I left my comfort zone that I actually learned something, and I found a fulfilling path in nonprofit work." About the skills she gained in grad school, Emily says, "WRTC gave me a framework for explaining my ideas to the rest of the world. Whether I'm prepping a grant or creating a volunteer training manual, I use my WRTC soft skills every day to conduct research, to communicate concisely, and to analyze the contexts in which I need to create my work. And most importantly, I left the WRTC grad program with the knowledge that I can be successful - and contribute something valuable - wherever I find myself professionally." 
Hannah Berge
WRTC M.A. ('17)
Marketing and Proposal Coordinator
SSP America
Hannah earned her B.A. in English ('14) and then her M.A. in Writing, Rhetoric and Technical Communication ('17)—both from JMU.  While working on her M.A., Hannah was also co-authoring a book about JMU for Arcadia Publishing's Campus History series. James Madison University was published in August 2017. In December 2017, she found a job working for SSP America as a Marketing and Proposal Coordinator. Whether she's proofing copy in a proposal, collaborating on editorial choices for ad campaigns or communicating with brand partners to discuss assets, Hannah frequently draws upon the diverse skill set she gained in WRTC.
Emily Diamond
WRTC M.A. ('17)
Program Assistant
K2M
Emily graduated with her BA in WRTC ('15) and her MA ('17) with hopes of working in the medical field. Her job after graduate school is at a medical device company called K2M. K2M is an innovative company who focuses on the spine. She works as a program assistant in the medical education department. Currently, she in charge of running all third-party workshops around the globe, as well as supporting their cadaver lab and direct company led courses. Additionally, she helps manage the clinical trial database, creates post market clinical analysis reports for European market, writes clinical protocols, and helps write and edit training content for their product and surgical technique trainings. She also helps edit and design marketing materials and is working toward becoming a liaison between the clinical affairs and medical education department. She works directly with spinal surgeons to complete all of these tasks. She wears a lot of hats in her current role, and WRTC has really helped her become a flexible, adaptable, and effective employee. 
Mark Purington
WRTC M.A. ('17)
Digital Content Coordinator
JMU Libraries
When JMU Libraries created the Digital Collections unit in 2013, Mark was asked to help in its formation due to his experience creating descriptive metadata. It soon became apparent that a stronger understanding of current technical communication was necessary. WRTC taught him new ways to create and edit digital records, how to design interfaces that would work across a range of devices, and even how evolving technology has changed the way people learn and interact with digital content today. The experience was an excellent investment for him and for the university. JMU and the Libraries have always encouraged their employees to further their educations and expand their skill sets. The WRTC program is a great way to do so.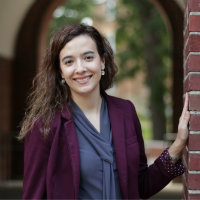 Jennifer Oskin
WRTC M.A. ('16)
Enrollment Writer and Editor
Office of Admissions, Beloit College
During her time at JMU, her thesis research focused on blogging, specifically the rhetorical practices of Ree Drummond, "The Pioneer Woman," and her brand followers. Drummond's continued success represents a valuable skill that was accrued in the WRTC program: know your audience well and be prepared to adapt your practices, in order to deliver engaging, effective content.
After graduating in 2016, she moved to the Midwest and began working in an Admissions Office as an Enrollment Writer. She is part of the digital and creative services team, and they are responsible for marketing the college to prospective students and generating excitement about the value of a liberal arts education. Ultimately, they aim to motivate students to visit campus, apply, and enroll. This can be especially challenging as what students respond to can rapidly change with each cohort. Marketing strategies that worked in 2016 may not resonate for high school seniors in 2018.
To be successful, she has to know their audiences. The university has to be flexible and continually reevaluate how prospective students are engaging with media in their college search, and then adjust her content strategies accordingly for print, digital, and social. Every day, she draws on knowledge from her genre courses, in order to seamlessly go from writing a short YouTube description, to a witty marketing email, to an informational brochure all in one day.
She says she is grateful that WRTC provided her with a strong foundational toolkit that will allow her to evolve and thrive in a variety of roles over the course of her career.
Kristin Knapp
WRTC M.A. ('16)
Technology and Media Specialist
James Madison University
Kristin pursued a master of arts degree in WRTC as a part-time student while working fulltime at the university. Taking a smaller course load over a longer period of time allowed her to develop her interests in digital rhetoric and content strategy and prepared her to move into a position as a technology and media specialist upon graduation.
In her current position, Kristin uses text and a wide variety of design tools to create content for web and print, while utilizing the rhetorical skills learned in the WRTC program to appeal to audiences across a variety of multimedia platforms.
Justin Grandinetti
WRTC M.A. ('15)
Ph.D. candidate
North Carolina State University
Justin Grandinetti is a "Double Duke" who earned the Outstanding Student Award at the completion of his undergraduate degree. While at James Madison University, his work appeared in the WRTC undergraduate journal Lexia.
Justin is currently working toward a PhD at North Carolina State University. His dissertation project is focused on streaming media and the impacts of increasingly mobile entertainment production and consumption to questions of control, engagement, surveillance, and commodification. As a critical media studies scholar, he is interested in networks and mobility, media archeology, assemblage theory, and infrastructure. Justin currently teaches courses in media history and theory, communication, and writing. 

Brooke Covington
WRTC MA ('15)
Ph.D. candidate
Virginia Polytechnic Institute and State University
Brooke Covington is currently pursuing her Ph.D. in Rhetoric and Writing at Virginia Tech. While at JMU, Brooke received the Outstanding Student Award at the completion of her minor and her master's degree. During her time at JMU, Brooke worked as a peer tutor in the University Writing Center, she acted as the assistant to the Communications Director for the College of Business, and she taught freshman composition. Brooke continues to work part-time as the Communications Coordinator for Facilities Management at JMU.
At Virginia Tech, Brooke acts as the Assistant Director to the Writing Center and she teaches undergraduate courses on technical writing and medical humanities. Her dissertation examines the rhetoric of memorial spaces, particularly in relation to the commemoration of traumatic events. 
Jason Diggs
WRTC M.A. ('15)
Marketing Manager
Virginia Panel Corporation (VPC)
Jason is currently the Marketing Manager at Virginia Panel Corporation (VPC), a leading manufacturer of mass interconnects in the Test and Measurement industry.
While earning his M.A. in Writing, Rhetoric, and Technical Communication ('15), Jason pursued internships and graduate studies that focused on the intersection of media design and technical communication. These internships gave him the experience and confidence he needed to make a career change as a marketing professional.
He now works predominantly with electromechanical engineers and leads a team of marketing professionals to distill technical material into media deliverables that educate and delight global clients in telecommunications, automotive, medical, and defense industries. He has delivered cutting-edge presentations using hologram displays, interactive video walls, and 3D rendered videos. Jason has also been published in engineering magazines and continues to author white papers to maintain the company's technical brand health. 
He is currently working with management to migrate the existing Cold Fusion-based website with 2900 SKUs to a content management system to help reduce maintenance time, increase publishing frequency, standardize branding, introduce a responsive design, and improve
Elizabeth Keene
WRTC M.A. ('14)
Executive Assistant | JMU Marching Royal Dukes
Adjunct Professor | JMU School of WRTC
Elizabeth Keene earned a Bachelor of Music degree in Music Education ('12), a Bachelor of Arts degree in Writing, Rhetoric, and Technical Communication ('12), and a Master of Arts degree in Writing, Rhetoric, and Technical Communication ('14) from James Madison University.

While pursuing her Master's degree, Elizabeth held graduate teaching assistantships with the Marching Royal Dukes and the School of WRTC. Those opportunities, combined with her previous experience in teaching, technical communication, and graphic design led to a multi-faceted career in higher education. Upon completing her graduate degree, Ms. Keene joined the instructional faculty at James Madison University, where she currently holds two diverse roles: Adjunct Professor in the School of WRTC, where she teaches first-year writing courses, and as the Executive Assistant for the Marching Royal Dukes, where she assists with administrative, logistical, and instructional aspects of the JMU athletic band program.

Thanks to the diverse curriculum of the WRTC undergraduate and graduate programs, as well as many other opportunities for student involvement and applied learning at JMU, Ms. Keene has been able to pursue her varied interests, refine her writing and design skills, and cultivate relationships that have led to unique professional opportunities that otherwise would not have been possible.
Victoria Starke
WRTC M.A. ('13)
Technical Writer
Leidos
Victoria Starke graduated from both the WRTC undergraduate and graduate program. Geared with her passion for writing, she returned close to Harrisonburg to serve as a technical writer for commercial products. Recently, she decided to pursue an interest in government functions, so she joined Leidos as a technical writer for naval systems and defense technology. She is tasked with working in web development and utilizing programming knowledge daily, two things she is grateful to have obtained during her time at JMU. The diverse coursework and research opportunities offered through WRTC opened up a multitude of possibilities and encouraged Victoria to develop both composition and design competencies.       
Lisa Shea Mundt
WRTC M.A. ('13)
Senior Proposal Specialist
AOC Key Solutions, Inc. 
In any profession, convincing others of your abilities is half the battle. Because of this, the practical skills in rhetoric gleaned from her WRTC studies are directly correlated with the success she's had in her career. Lisa works with Government Contractors in the DC Metro area as a consultant with expertise in the federal procurement lifecycle. As a consultant, she frequently enters into new projects as more or less a stranger to her clients—think of having to interview for your job at the beginning of each new assignment! Therefore, she consistently leverages the art of written and verbal persuasion. She uses rhetorical methods to quickly instill confidence in her abilities (logos), build trust (ethos), and forge personal connections (pathos).
These foundational heuristics create a solid platform for any career path. No matter your vocational aspirations, you must be able to communicate with people. Whether it's through setting or understanding deadlines, discussing expectations, or presenting your findings and deliverables, the ability to work with others is invaluable. Remember, no job exists in a vacuum.
Mike Scharf
WRTC MS ('12)
Project Manager
Fulcrum IT
Michael Scharf graduated from both the undergraduate program. formerly known as Technical and Scientific Communication, and the WRTC graduate program. Having a passion for web and graphic design lead Mike to graphic design and web management assistantships with JMU both years of his graduate studies. Upon graduation, he was hired by an IT government contractor, Fulcrum IT, as a Web Content Coordinator. He is currently still with Fulcrum IT but is now a Project Manager focusing on managing Web Products for the Department of Education's National Assessment of Educational Progress program. 
Cindy Chiarello
WRTC MA ('12)
Coordinator of University Planning and Engagement
James Madison University
Cindy graduated from the WRTC graduate program in May 2012 with a Master of Arts. She currently works as the Coordinator of University Planning and Engagement to support various departments, committees, and individuals involved with the university planning process, engagement endeavors, and demonstrating compliance with SACSCOC accreditation standards. Her office is now focused on supporting JMU's vision to be the national model for the engaged university: engaged with ideas and with the world. 
Nicole Lee
WRTC MS ('11)
Web Publication Specialist
Association of American Medical Colleges
Nicole Lee graduated from JMU with a B.S. in Communication Studies in 2009 and a M.S. in Writing, Rhetoric, and Technical Communication in 2011. During graduate school, Nicole enjoyed studying editing and medical writing which prepared her for a career related to health communication. She also developed publication management skills through her graduate assistantship with the Orientation department.
Nicole is currently a Publication Specialist at the Association of American Medical Colleges. Although her job is based on Washington D.C., she teleworks from her home office in North Carolina. Her job involves managing an annual print and ebook publication, collaborating with medical schools across the country to maintain the Medical School Admission Requirements web site (www.aamc.org/msar), developing pre-med web content and traveling to give presentations at colleges all over the country. Nicole most enjoys meeting pre-med students from underrepresented backgrounds and connecting them with resources to help them manage the medical school application process. 
Since graduating, Nicole has lived in Washington DC, Florida, and North Carolina. Outside of work, Nicole enjoys writing, yoga, baking, running half marathons, traveling with her husband, Bret Zawilski, and spending time with her cat, Velveeta.
Lindsay Jimienez
WRTC MA ('11)
Manager of Documentation Management
AllyAlign Health
Lindsay (Cannaday) Jimenez graduated from our program with both a Bachelor's degree in Technical and Scientific Communication and a Master's degree after the formation of the School of Writing, Rhetoric and Technical Communication. She works as a Manager of Documentation Management at AllyAlign Health. She and her husband have been in Richmond for the past six years, and in her spare time Lindsay enjoys reading, gardening and bird watching.
Brandi Harrigan
WRTC MS ('11)
Communications Analyst
Armed Forces Services Corporation
Since receiving her Master's degree, Brandi began working as a technical writer for Manufacturing Techniques (MTEQ), a woman-owned small business, that provides technical services and rapid prototyping solutions to U.S. Government. Key roles included proposal manager, proposal coordinator, technical writer, technical editor, compliance manager, and volume lead. During her time at MTEQ, she was promoted to senior business development specialist where she supported the development, refinement, and execution of corporate business development plan, roadmaps, systems manual, and metrics and reports.
Brandi currently works for the Armed Forces Services Corporation as a communications analyst.  She provides on-site strategic communication support to the Marine Corps Wounded Warrior Regiment (WWR) as a part of the Future Initiatives and Transition Team (FITT). The FITT engages the WWR command in the following elements: government, communication, assessment, strategic initiatives, and external research. Specific roles include: publication design, development, and management; development of internal staff training; graphic design; and website management. 
Melissa Boyer
WRTC M.S. ('10)
Vice President
LORO Corporation
A proud "Double Duke", Melissa earned her B.A. ('08) in Technical & Scientific Communication and her M.S. ('10) in Writing, Rhetoric & Technical Communication. Her internship during her two years of graduate school catapulted her into a career as a Defense Contractor for the United States Government. In this industry, she has performed in a variety of roles, from leading communications and marketing initiatives to engineering product user interfaces, all which would have not been possible without the writing, editing, design, and project management skills she gained as a WRTC student. Melissa is now a Vice President of LORO Corporation - a veteran, woman-owned small business focused on providing cloud engineering solutions for the Intelligence Community - where she leads all company personnel; fosters an employee-centric, people-first culture; and continues to put her WRTC lessons to practice through managing all of LORO's branding, communications, and marketing efforts.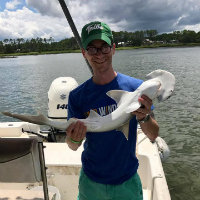 Teagan O'Bar
WRTC MA ('10)
Digital Project Manager
 Military Officers Association of America
Teagan graduated with the first graduate class of the newly formed School of Writing, Rhetoric and Technical Communication in 2010.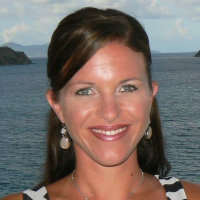 Carrie Combs
TSC MS ('09)
Director of Alumni Relations
James Madison University
After earning her B.S. ('07) and M.S. ('09) in Technical and Scientific Communication, Carrie spent two years in the private sector. In 2011, she returned to JMU to serve as the inaugural University Marketing Content Strategist. In 2013, she joined the Advancement Planning and Operations team as the first Director of Advancement Relations. Carrie focuses on building collaborative relationships with campus partners to support the university's comprehensive campaign efforts. Additionally, she serves as the Program Director for Madison Trust, a JMU fundraising program that supports faculty and staff innovations across campus. The applied learning and diverse curriculum offered through WRTC allowed Carrie to develop a skillset that opened doors in professional settings that otherwise would not have been possible.