Visiting the John C. Wells Planetarium
The John C. Wells Planetarium at James Madison University is a $2 million, state-of-the-art, hybrid facility. It hosts both an Evans & Sutherland Digistar 5, a ultra-high resolution digital projection system, and a Goto Chronos opto-mechanical star projector that provides visitors with a superior and realistic night sky. Our digital system allows us to present unique full dome movies as well as project the multi-wavelength universe on the dome. Our Goto Chronos starball allows us to project an authentic night sky for any location on the Earth's surface.
The Planetarium has 72 seats, offers free Saturday public shows, from September thru to the end of June, but is also available for use mid-week by school groups and community groups (i.e., church groups, girl guides/boy scouts, etc.) at no charge by reservation. View our current schedule to determine availability. Fill out the reservation request form to book your group! The planetarium is also available for private functions (i.e., weddings, birthday parties, corporate events, etc.). Please email the planetarium director for further details.
ALL PUBLIC SHOWS ARE FREE!
NO TICKETS! NO RESERVATIONS!
Saturdays at 11am, 1pm, 2:15pm & 3:30pm
FROM SEPTEMBER THRU TO THE END OF JUNE!
Following each full-dome film presentation we will raise our incredible Goto Chronos starball and highlight the Valley sky! We will show you the stars, planets and constellations you can see in your backyard sky later that night! If it is sunny, we will also have our solar telescopes set-up outside! See the Sun as the active, dynamic star that it is instead of the pale yellow dot drawn by kids! Don't miss out on seeing our STAR in a safe way that will leave you mesmerized!

ALL FREE! 
During the academic year, don't miss our monthly public star parties, our montly Science Sunday for Girls events, or our special Public Science talks! This is the public's opprortunity to come on campus, look through our telescopes, and perhaps see our Moon, Jupiter and its 4 Galilean moons, Saturn and its majestic rings, binary stars and oh so much more! Public star parties are scheduled for the last Friday of every month. For the budding young scientist or engineer in your family, make sure you know about out summer Space Explorer Camps! We seek to inspire and excite the next generation of American scientists and engineers!

Interested in learning about recent discoveries in astronomy and the impact it has for us down here? Subscribe to "Our Island Universe" podcast series!
Saturday Matinées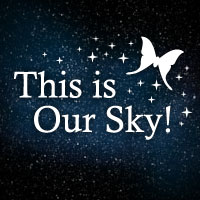 This is Our Sky!
John C. Wells Planetarium
Saturdays at 11am AND 1pm FREE!
This is Our Sky! is a general astronomy show that targets 3rd grade, with elements of interest spanning Preschool to 6th Grade. Join Luna and her friends for an exploration of the sky, phases of the Moon, seasons, constellations, and planets. See the trailer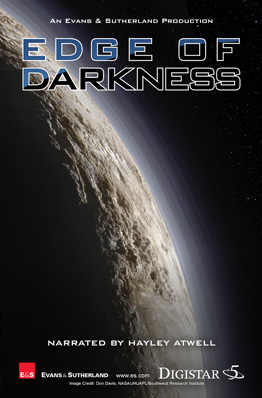 Edge of Darkness
John C. Wells Planetarium
Saturdays at 2:15pm AND 3:30pm FREE!
Edge of Darkness features amazing scenes of places never before seen gathered by key space missions that culminated with groundbreaking discoveries in 2015. It features a spectacular flight though the great cliffs on comet 67P, a close look at the fascinating bright "lights" on Ceres, and the first ever close ups of dwarf binary planet Pluto/Charon and its moons. Narrated by Hayley Atwell, Agent Carter, from the Marvel Cinematic Universe and the ABC television series. See the trailer
YouTube
Common astronomical misconceptions debunked on our YouTube channel.