Unleashed: The Campaign for James Madison University

June 7, 2022
Keep GOing DUKES!
---
SCHOLARSHIPS REMAIN OUR MOST URGENT PRIORITY for private giving, shared across all of our academic and athletics programs. As we push through to the finish of Unleashed: The Campaign for James Madison University, it's time to seize this JMU moment and ramp up our scholarship efforts. 
Aspiring Dukes need us, and we need them. 
Students' need for scholarships is growing, and JMU's scholarship deficit threatens many high-potential students' access to the Madison Experience. Why? Because families continue their struggle to recover financially from COVID-19, and a changing demographic means more high schoolers now need scholarships to make JMU a practical choice for college. What's more, we are losing aspiring Dukes to other institutions. Those who don't choose to attend JMU cite a lack of scholarships as their No. 1 reason. 
PLEASE GIVE TO THE FOLLOWING PROGRAMS to help ensure that more promising and deserving students from all walks of life can afford to choose our nationally recognized Madison Experience.
---
LAUNCHED PUBLICLY IN THE FALL OF 2018, the Unleashed campaign serves to achieve five campuswide, nationally relevant goals. As we near the end of the campaign, we are focused primarily on Opening Our Doors, with a target of $11 million for scholarships by June 30, 2022.
Together we proclaim that nothing is more important at Madison than producing educated and enlightened citizens, and nothing means more in the world than to see their talents, skills and passion for Being the Change fully Unleashed.
As we've all acknowledged from the beginning, achieving this will take everyone in the JMU community stepping forward and saying, "I'm in." Join us as we continue to crush our goal of 60,000 people participating!
Advancement Gifts & Records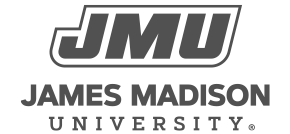 800 South Main Street
Harrisonburg, VA 22807
Contact Us