May 17, 2022
Resources for Faculty & Staff
As JMU strives to become a national model for the engaged university, it is more important than ever to share the amazing work that's happening at JMU with the outside world. Social media and the news media are two vitally important ways the tell the JMU story, and the Office of Communications is dedicated to partnering with faculty and staff to publicize newsworthy happenings, promote faculty experts and advise on social media strategies.
How can we assist you?
University Communications offers faculty and staff a variety of resources for working with the media. Many of those resources are listed below.
"Getting your scholarship in the news" presentation
This presentation is flexible in length, from 15 to 30 minutes plus Q&A, and covers the basics on what reporters look for when they cover higher education. The presentation also covers the strategies and tools University Communications uses for working with media and provides a list of who faculty can work with in University Communications to get their scholarship in the news. To schedule a presentation, please e-mail Eric Gorton at gortonej@jmu.edu.
Media Training
University Communications encourages faculty to talk to media about their areas of expertise and offers training to help prepare for interviews and media events. Our staff is comprised of former reporters from print, broadcast and website news agencies, with extensive experience in working with the media on a daily basis. To schedule training, contact Eric Gorton, media relations coordinator, at gortonej@jmu.edu or reach him at 540-908-1760.

FAQs
What if a reporter contacts me?
Feel free to speak to reporters who contact you for information related to your area of expertise. There's no need to clear it with University Communications.
Feel free to decline a reporter's call or to schedule the interview for a later time that better suits your schedule.
Please notify your media relations liaison after speaking with the media. That helps our tracking of media activity.
If the reporter is asking for comments on an institutional issue or seeking general information, please redirect them to your media relations liaison.

May I contact a reporter I know?
Yes, but please notify your media relations liaison.

May I write my own release?
Press releases should only come from University Communications. However, your media liaison will work with you to craft a release.

What if I want a photographer for my event?

What if I want a story in Madison Magazine?
Contact Madison Magazine at madisonmag@jmu.edu
Discuss your idea with your media relations liaison. We work in the same office and share ideas.
Interview Guidelines
The five C's of a successful interview:
Speak with Conviction
Speak in a Conversational manner
Retain your Composure
Be Confident
Be Colorful and illustrate your points with examples.

Interview Guidelines:
Make sure the reporter has the correct spelling of your name, title and the full name of the institution for which you work.
Please notify your media relations liaison after you've spoken to a reporter. This will help us track media activity.
Respond in a timely manner or you may lose the opportunity to be included in a story.
When interacting with a reporter, make sure your comments and actions are appropriate at all times. Even when the camera stops rolling or the interaction becomes more conversational. Assume everything you say may appear in print or on air.

Things to avoid:
Do not say "off the record." This does not exist, everything is on the record.
Avoid saying "no comment" without explaining why you choose not to answer. You could say, "it is our policy not to discuss . . ." or, "I can't answer that because I don't know the answer."

Some addtional tips:
Before the interview:
If a reporter calls for an interview, it is acceptable to ask what the subject is and request a few sample questions.
If a media organization sounds unfamiliar, you may contact University Communications for vetting.
Prepare talking points on your area of expertise in a short and quotable way. Avoid using jargon. You will be talking to a lay audience.

During the interview:
If you are doing a telephone interview, it is acceptable ask if you are being recorded.
If a reporter asks for comments on an institutional matter, please redirect the reporter to your media relations liaison.
Personal experiences are credible and important. You are welcome to share your story.
Do not feel compelled to say more than you need to.
A more comprehensive guideline that includes points for on-camera interviews and radio podcasts is available here.
Suggest a media pitch
We strive to showcase the caliber of JMU's faculty, staff and students. If you think something you, your students and/or colleagues are doing may be of interest to the media, let us know.
Here are some things we consider when determining what merits a media pitch:
Timely—Is the subject in the news?
Trending—Is the subject a general trend in higher education?
Unique—Is the subject one-of-a-kind?
Proximity—Is the subject relevant to local, regional or national media?
Prominence—If you're working with an outside organization, it broadens the appeal.
Opinions/subject matter experts who can provide another angle on an ongoing conversation in the media.
Photo/video opportunity—Good photo and/or video opportunities often strengthen media interest.
University Communications
Burruss Hall
MSC 8505
820 Madison Drive
Room 203
Harrisonburg, Virginia 22807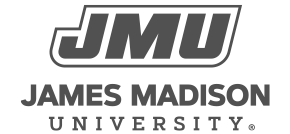 800 South Main Street
Harrisonburg, VA 22807
Contact Us