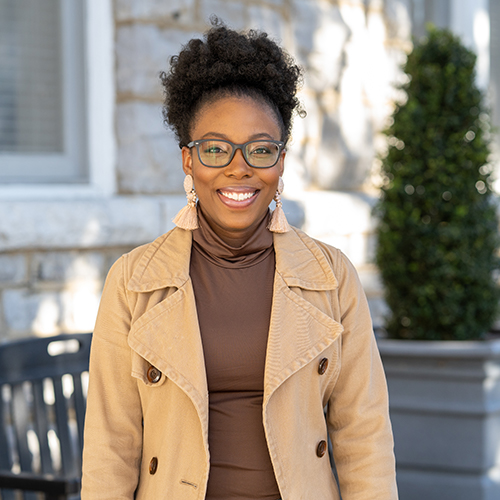 Morgan Smalls
Department: School of Media Arts & Design 
Areas of expertise:
Communication and Culture
Media (digital media) studies
African American representation in popular culture
Black female stereotypes in traditional (television/film) and social media
Insecure, Being Mary Jane, and other contemporary television shows
As an assistant professor, Smalls teaches SMAD 150: Mediated Communication, Issues and Skills and a course she created titled, "Gender, Race and Culture in Digital Media." She is also in the process of creating other courses centered around media and popular culture. 
As a media and digital studies scholar, Smalls' areas of research center at the intersection of communication studies, African American studies, women and gender, social media and popular culture. Essentially, she uses popular culture as an entryway to have larger conversations about race, class, gender and power. Specifically, she is interested in the portrayal of Black women in media and social media and the counter narratives that are created to combat sexism, racism, and the lack of representation or misrepresentation in traditional media, such as television and film. This scholarship extends to the ways in which digital spaces are used to build communities and forums of discussion for marginalized groups, potentially leading to social change.
Smalls earned a bachelor's degree in communication and Spanish at Columbia College, a master's degree in communication studies at The University of North Carolina at Charlotte and a doctorate in communication, culture and media studies at Howard University. Smalls also earned a certificate in women's studies while at Howard University.
Media contact: Ginny Cramer, cramervm@jmu.edu, 540-568-5325.