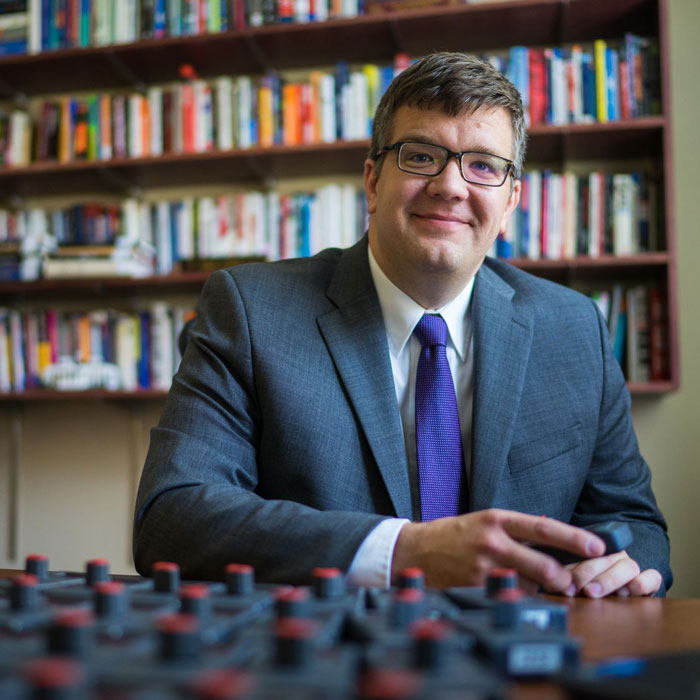 Dan Schill
Department: Communication Studies
Areas of expertise:
Media and Politics
Campaigns
Social Media and Politics
Political Stagecraft

Currently researching undecided voters using dial testing, political communications professor, Dan Schill, worked with CNN to dial-test undecided voters in crucial swing states for each of the presidential and vice-presidential debates. Schill's expertise also includes media and politics, social media and political stagecraft–or how the candidates' appearances during events affect viewers.
He received his doctorate and his master's from the University of Kansas, and his bachelor's from the University of North Dakota.
Media contact: Ginny Cramer, cramervm@jmu.edu