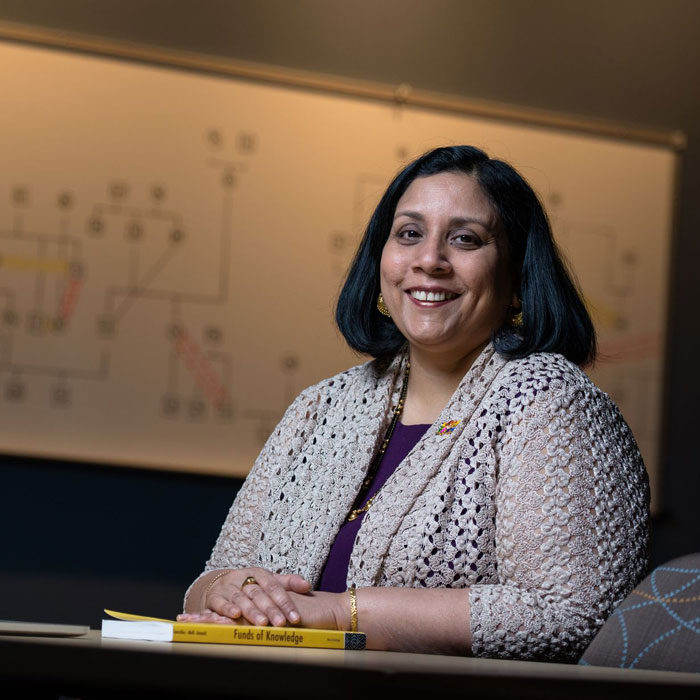 Smita Mathur 
Department: Education Programs
Areas of expertise:
Play
Play Diplomacy
School Readiness for young migrant children 
Smita's research interests are varied and multifaceted. Her main focus is in play research and advocacy that has led her to develop the concept of play diplomacy. She has edited two issues of Play Policy & Practice Connections on Play Diplomacy. Smita is the president-elect of The Association for the Study of Play in 2018-19 and brought the 45th annual international conference to JMU and now serves as the president of TASP. She is also interested in cultural influences on children's play, teacher effectiveness and preparation among socially, economically, and linguistically vulnerable early childhood educators. 
Smita earned her bachelor's in home economics at Rajasthan University, Ajmer, India; master's in child development at Maharaja Sayaji Rao University Valdodara, India; and doctorate in child and family studies at Syracuse University, Syracuse, New York. 


Media contact: Ginny Cramer, cramervm@jmu.edu