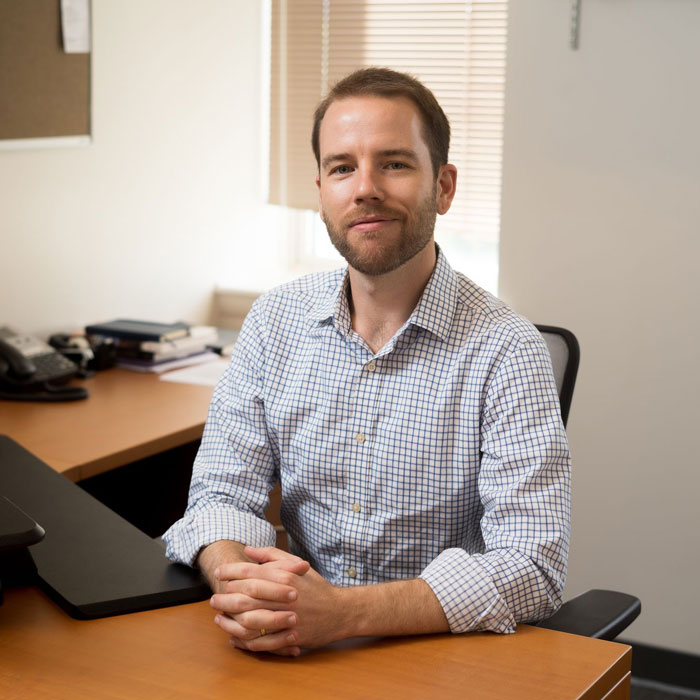 Bill Lukens
Department: Geology and Environmental Science
Areas of expertise: 
Earth systems and climate change
Reconstructing terrestrial paleoclimate, floral communities and landscape processes
Applying modern statistical tools for paleoclimate and soil characterization
Using stable carbon and oxygen isotopes in tree rings to study climate seasonality in modern and fossil wood
Climate change is on the minds of people all over the world. Specifically, we want to know what will happen as the planet continues to warm. Will storm events become more intense? Will the monsoon rains that billions of people rely on for agriculture become less predictable? My collaborators and I have been investigating an interval of time called the Pliocene from 4 million years ago—the last time that CO2 levels were as high as they are now. We're finding that it was likely much wetter in the Great Plains back then compared to today. But some computer simulations currently predict drying to occur as a result of anthropogenic climate change. Our discoveries will help inform how these models operate, which will give us a better idea of how to best prepare for climate change moving forward. 
Lukens received a doctorate in geology from Baylor University, a master's degree in geology from Temple University; and a bachelor's degree in geology from Temple University.
Media contact: Eric Gorton, gortonej@jmu.edu, 540-908-1760.