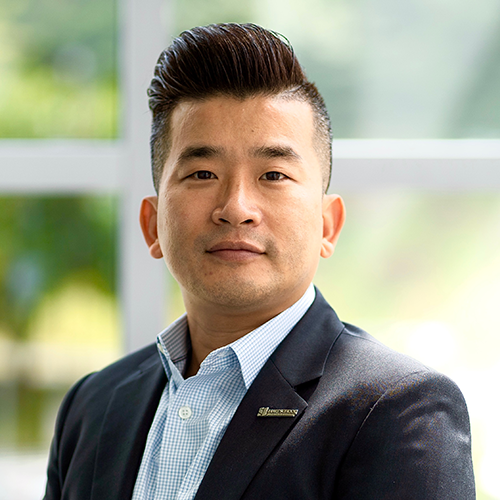 Tony Kim
Department: Hart School of Hospitality, Sport and Recreation Management
Areas of expertise:
Food safety/sanitation
Hotel and restaurant cleanliness
Consumer perceptions and behavior in the food service industry
Kim teaches mostly Cost Control and Budgeting. Kim also teaches Tourism in a Global Context, Technology Strategies in the hospitality industry, and Beverage Management (from Fall 2023).
Kim's research focuses on food safety/sanitation, risky food consumption, restaurant inspection system, hotel & restaurant cleanliness, consumer behavior in restaurants, and event management.
Kim earned a bachelor's degree in Hotel Administration at the University of Nevada, Las Vegas, and Chemical Engineering/Engineer Chemistry at Han Yang University, a master's degree in Tourism Administration at George Washington University, and a doctorate in Hospitality and Tourism Management at Purdue University.
Media contact: Ginny Cramer, cramervm@jmu.edu, 540-568-5325.