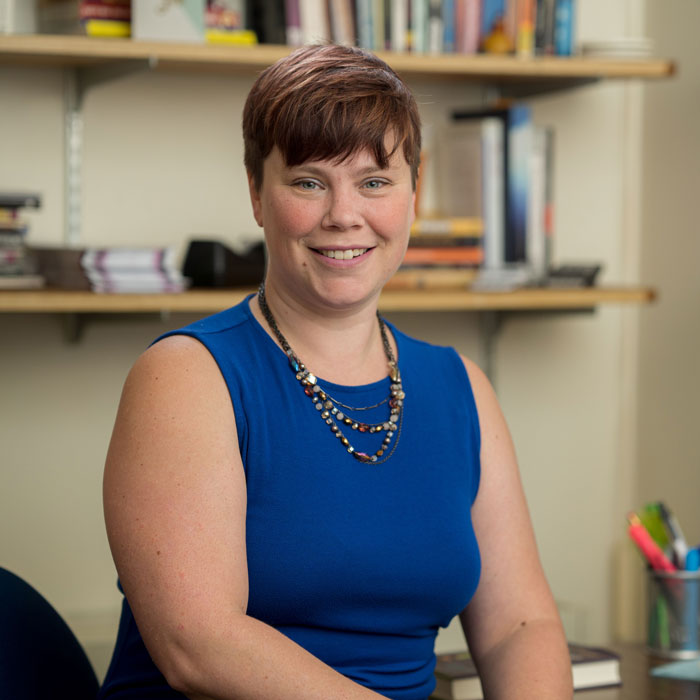 Allison Fagan
Department: English
Areas of expertise:
Literature of the U.S.-Mexico Border
Chicanx and Latinx Literature
Immigrant Literature 
Print Culture and Publishing History
Race and Ethnicity 
Contemporary American Literature 

Allison Fagan is an associate professor in the English department where she teaches courses in Latinx Literature, the literature of the U.S.-Mexico border, African American literature, and contemporary U.S. literature. In the classroom and in her research, she focuses on questions of storytelling: whose stories are lifted and whose sidelined, and which stories—of the border, of the nation, of documented and undocumented subjects and citizens—resonate and which are revised. She is interested in the ways the archives and publishing histories of Latinx and African American writers can complicate the stories we tell ourselves about what counts as American literature. Her book, From the Edge: Chicana/o Border Literature and the Politics of Print (2016, Rutgers UP), shows how physical books carry within them the stories of their production, publication, and reception, documents of the storytelling itself.
She is the coordinator of the Latin American, Latinx, and Caribbean Studies minor and works with the Shenandoah Valley Scholars' Latino Initiative. 
She is from Chicago by way of Calumet City, Illinois, and she received a doctorate in literature from Loyola University Chicago in 2010 and a bachelor's degree in English from Saint Xavier University in Chicago in 2004. Before JMU, she worked at Indiana University Northwest. 
Media contact: Ginny Cramer, cramervm@jmu.edu