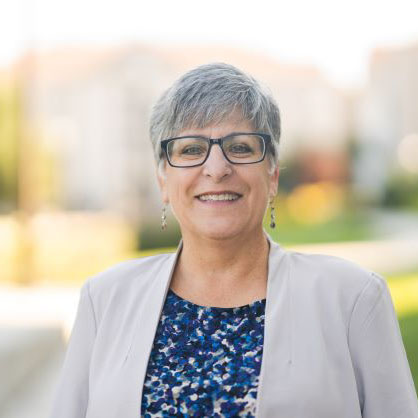 Lori Britt
Department: Communication Studies
Areas of expertise:
Dialogue and Deliberation in public and organizational settings 
Facilitative Leadership
Helping communities and organizations deal with challenging issues productively 
Lori Britt is an associate professor of organizational communication in the Department of Communication Studies, where she teaches courses in organizational communication, leadership, dialogue and deliberation, and design and facilitation of processes for productive talk at the undergraduate and graduate levels. She is also the director of the Institute for Constructive Advocacy and Dialogue whose aim is to shape conversations that impact individuals, organizations, and communities.
Her teaching and work with ICAD is infused with a passion for training students to be able to design and facilitate conversations where people can tackle the challenging issues that face our communities and that impede organizations from reaching their full potential. Well designed and facilitated talk can keep people at the table even when the issues are difficult, and this offers more opportunity to collaboratively find solutions.
Britt works with the Kettering Foundation of Dayton, Ohio, whose goal is research how democracy can work as it should. Britt helps Kettering train and prepare universities and communities to serve as centers for democratic public life – serving as hubs of democracy and building capacity for deliberative talk.
She is originally from Pennsylvania, and received a doctorate in communication from the University of Colorado-Boulder in 2010, a master's in communication from the University of North Carolina-Greensboro in 2006, and her bachelor's in mass communication and journalism from Bloomsburg University of Pennsylvania in 1985. Prior to returning to graduate school, Britt had a 20 plus year career in nonprofit and organizational communication, work that took her to 48 of 50 states (she plans to hit the last 2 soon).
Media contact: Ginny Cramer, cramervm@jmu.edu