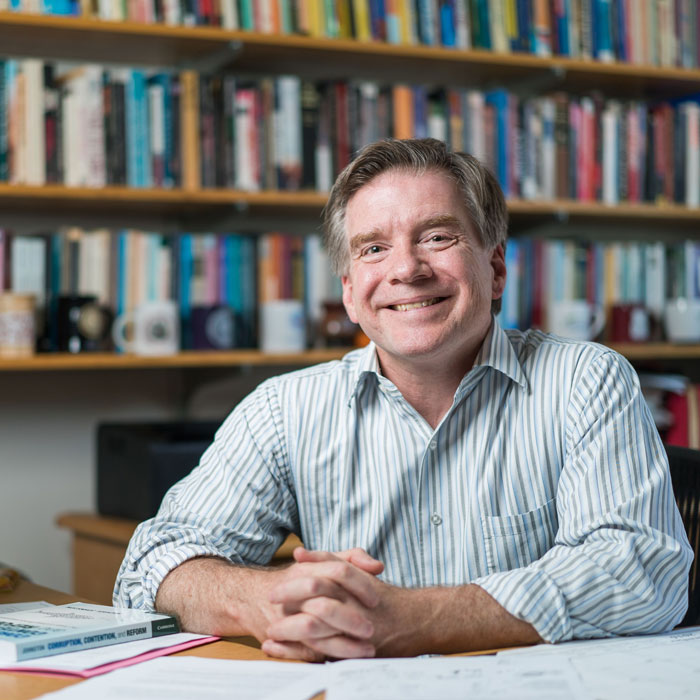 Charles Blake
Department: Political Science
Areas of expertise:
Latin America, especially Argentina & Uruguay
Socioeconomic Policies
Dynamics of Corruption and Governmental Transparency
Inter-American Affairs
Blake's expertise lies in socioeconomic policy and in politics and public administration in Latin America and Europe. Blake has conducted field research in Argentina, Italy, Mexico, Spain and Uruguay. Along with his research, he leads a study-abroad program in Argentina each year. 
Charles Blake earned his doctorate from Duke University and his bachelor's from Davidson College.
Media contact: Ginny Cramer, cramervm@jmu.edu