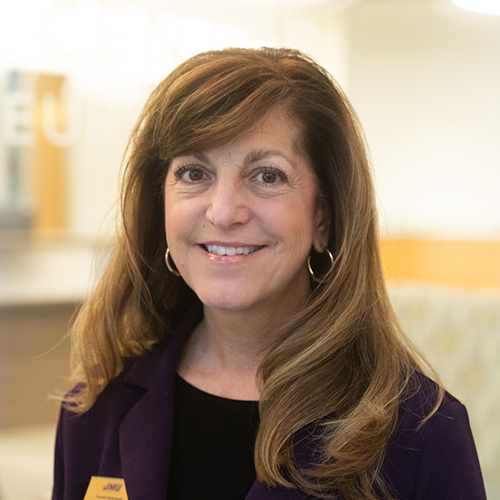 Suzanne Bergmeister
Department: Gilliam Center for Entrepreneurship
Areas of expertise:
Startups
Venture Capital/Angel Investing
Social Entrepreneurship
Venture Funding
Bergmeister teaches one course per semester – in spring 2022 she will teach MGT 498 – Special Topics (Social Entrepreneurship)
Bergmeister earned a bachelor's degree in Electrical Engineering at Rutgers, the State University of New Jersey, a master's degree in Electrical Engineering at California State University and an MBA with a concentration in Finance from Cornell University.
Bergmeister also retired as a Colonel from the Air Force Reserves after 30 years of service.
Media contact: Ginny Cramer, cramervm@jmu.edu, 540-568-5325.