University Recreation
Shenandoah Bicycle Company now operating Cycle Central at UREC
The solution to all of your bike needs right on campus
---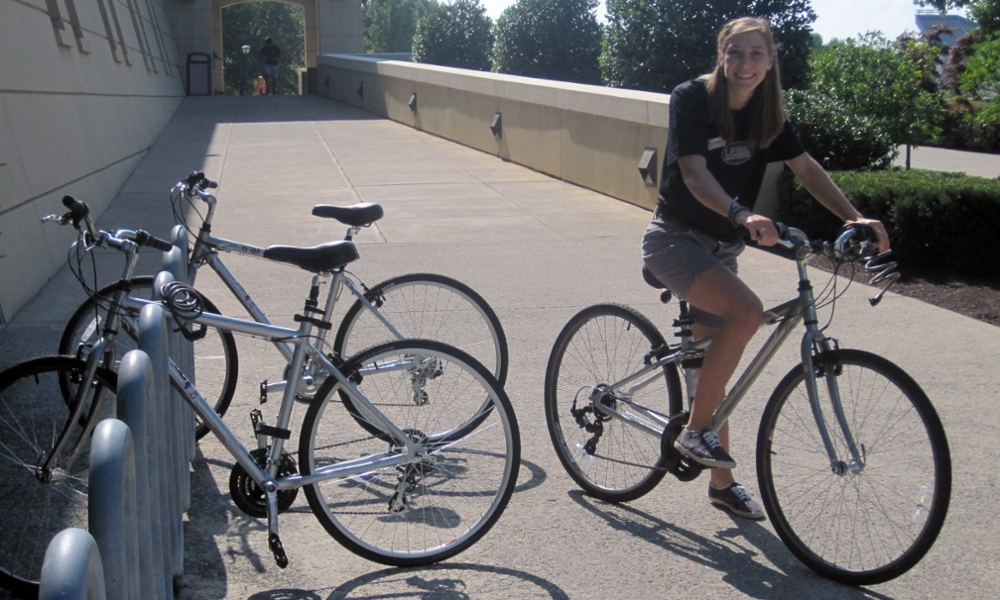 Biking is an excellent way to travel around campus: it's great for your health and the environment!
UREC is excited to partner with Shenandoah Bicycle Company, a downtown Harrisonburg business, to offer JMU students repair, maintenance services, and cycling educational programs right on campus! Cycle Central is located in the UREC Adventure Center and opened at the start of the Fall semester. 
Have a broken bike? Cycle Central will offer full-service bike repair, from basic flat tire repair to complete tune-ups and overhauls. 24-hour turnaround is available with some repairs able to be done while you wait. General estimates for time and cost of repair can be offered at drop off.
Need pointers or a fitting? Stop by Cycle Central and we will help get your fitted and comfortable on your bike, from minor seat and handlebar adjustments to a complete fitting on your ride. Ask us about riding on and off campus, and how to best interact with vehicles and other riders on the roadway.
Need a new item? Cycle Central will offer a comprehensive selection of products for your bicycle needs. From locks, lights, to helmets we will have you covered.
View Cycle Central hours and learn more!
Questions? Questions about services, products, pricing, and payment can be directed to Tim or Thomas at info@shenandoahbicycle.com. General questions, concerns, or comments can be directed toContact the Associate Director for UREC Services.
UREC Homepage / Facebook / Twitter
Published: Saturday, January 6, 2018
Last Updated: Wednesday, January 2, 2019