On the Offense: The Strategic Approach to Cyber Intelligence
School of Professional & Continuing Education (SPCE)
---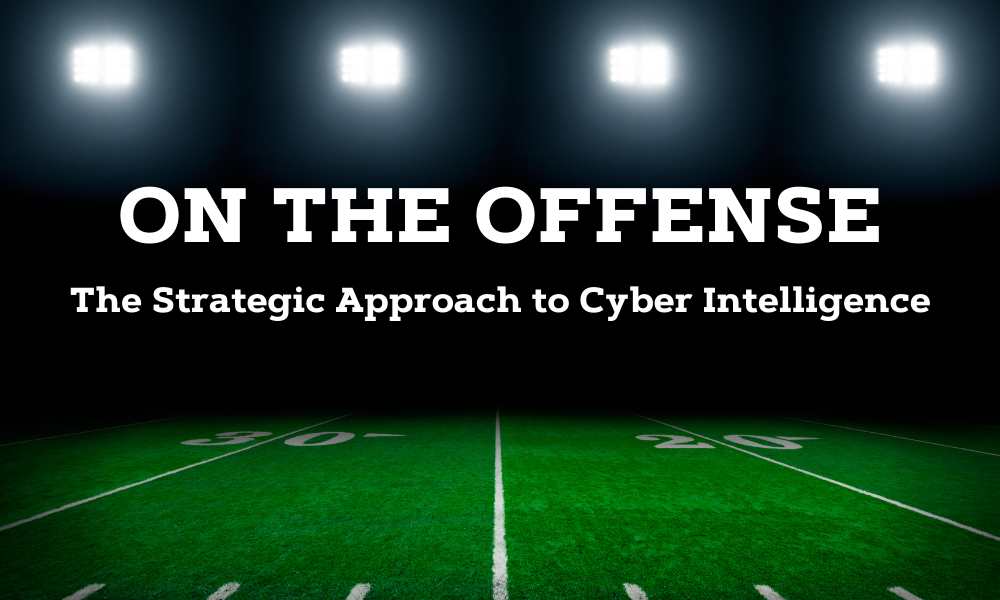 In 2019, JMU launched a Cyber Intelligence Graduate Certificate in response to the increasing demand for cyber intelligence analysts. Created by experienced researchers and intelligence analysts Dr. Edna Reid and Dr. Kathleen Moore, this program prepares professionals to analyze the behavioral, geopolitical, and social elements behind cyberthreats and cyber actors. This behavioral-focused component of cyberthreats is the key difference between cybersecurity professionals and cyberthreat analysts. Whereas cybersecurity involves the technical issues of how to detect cyberthreats and make technology more secure, cyber intelligence analysts employ tactical and strategic analysis of cyberthreats and cyber actors in order to understand the human, geopolitical, and social perspectives behind these attacks.
In differentiating cybersecurity and cyber intelligence, it is helpful to imagine both disciplines as a part of a football game. Cybersecurity is our defensive team, detecting the offensive cyberthreat attacks and making things secure. Cyber intelligence analysts are the coaches or scouts, analyzing the behavioral, geopolitical, and social elements behind these attacks and watching the strategic and tactical approaches of cyberthreats and cyber actors. Overall, both aspects share the goals of protecting cyberspace and reducing cyberthreats, but with different approaches within each discipline.
There is a plethora of career opportunities available for those who complete this graduate certificate. Workforce areas include analysis, mitigating cyber-enabled financial crimes, investigation, leadership roles, cybersecurity data collection, and targeting potential cyber actors. Professionals utilize this certificate as a way to transition into another career path, advancement in their current job, or to understand the analytical side of cyberthreat issues. This program also provides a foundational basis for other certifications, such as the Factor Analysis of Information (FAIR) exam for risk analysis, and continues to serve students past completion of the Cyber Intelligence Graduate Certificate.
The Cyber Intelligence Graduate Certificate can be completed entirely online and within one year. Students come from a variety of backgrounds, such as political science, criminal justice, finance, healthcare, and psychology. Students complete one 3-credit course each 7-week term, and a capstone project. The capstone project focuses on the student's own area of interest and allows them to investigate associated cybersecurity and cyberthreat issues. The framework of the capstone project and the certificate teaches students the necessary critical thinking and problem-solving skills to understand the behavioral and geopolitical elements behind cybersecurity attacks. Though the classes are taught online and asynchronous, the program is highly interactive. Students have the opportunity to learn through guest speakers, student presentations, and case studies.
As cybersecurity grows as a field, there is an increasing need for cybersecurity teams to be interdisciplinary and incorporate various educational backgrounds. Because the certificate is offered at the graduate level, requiring an accredited undergraduate degree, the program is built upon specialization and domain expertise. This focus on building cohorts with diverse domain expertise is meeting the industry's demand for cybersecurity teams with a variety of specializations. Operating in partnership between JMU's School of Integrated Sciences and Professional & Continuing Education, the Cyber Intelligence Graduate Certificate has proven able to build a strong network of professionals who are skilled in cyber analysis.