Professional & Continuing Education (PCE)
Simple Acts of Kindness: A Remedy for Loneliness
---

Since the onset of the pandemic seniors have taken special precautions to stay healthy, including limiting visits with loved ones and avoiding social activities that contribute to viral spread. While these important steps help keep seniors physically healthy, they can take a toll on mental and emotional well-being. Extended periods of physical and social distancing can be difficult, especially for those who live alone and already experienced isolation before COVID-19.
Feeling lonely has been linked to serious health conditions and can be particularly disheartening during the winter and holiday seasons. Knowing the dangers of chronic loneliness, JMU Lifelong Learning members Patricia Davis and Diane Keegan created a simple way to lift their neighbor's spirits. Their response: volunteering their time to revive the art of the hand-crafted greeting card.
Since October 2020, the friends have met regularly to craft cards for residents of the Virginia Mennonite Retirement Community, where Diane is employed part-time. Each card features a hand-drawn illustration and includes a few encouraging thoughts for the receiver. Their work started with a simple goal—to add a bit of color to resident rooms and a bit of joy to their day. The greetings were so well-received that the friends continued meeting through November and December to prepare a round of holiday cards as well. The friends made over 200 cards in total.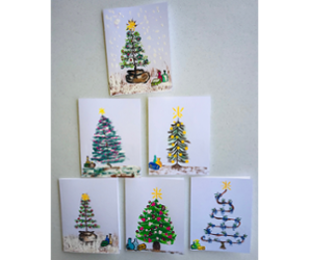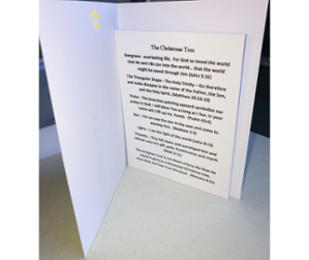 Although a lot of work, the project is not without personal rewards. Keegan described how it offered her and Davis an opportunity to hone their artistic skills and de-stress through a meaningful activity both enjoy. Not only are they nurturing their love of art, which they practiced pre-pandemic, but helping others also provides its own joy.
"This is our way of reaching out," Keegan said. "Especially to those in supportive living who have experienced limited visitation. It gives us a purpose and brightens their day, too. We get a blessing, they get a blessing."
Davis and Keegan  hope that their work inspires and encourages others in their communities to look outward to find unique ways to meet needs, serve others, and foster connections  while remaining safely distanced. Who knows what new connections the New Year will bring?