Everything old is new again
Old medical supplies find new life in Africa
News
---
SUMMARY: JMU students learn the ropes of global supply chain management while benefitting Ethiopian hospitals and their patients.
---
[Update] December 5, 2022 (KYIV, Ukraine) — This fall, a 40-foot ocean freight container of humanitarian aid arrived at a hospital in Izyum, located in the Kharkov region, for those affected by Russia's war in Ukraine. The project's expanded impact was made possible through ongoing partnerships with the companies mentioned below.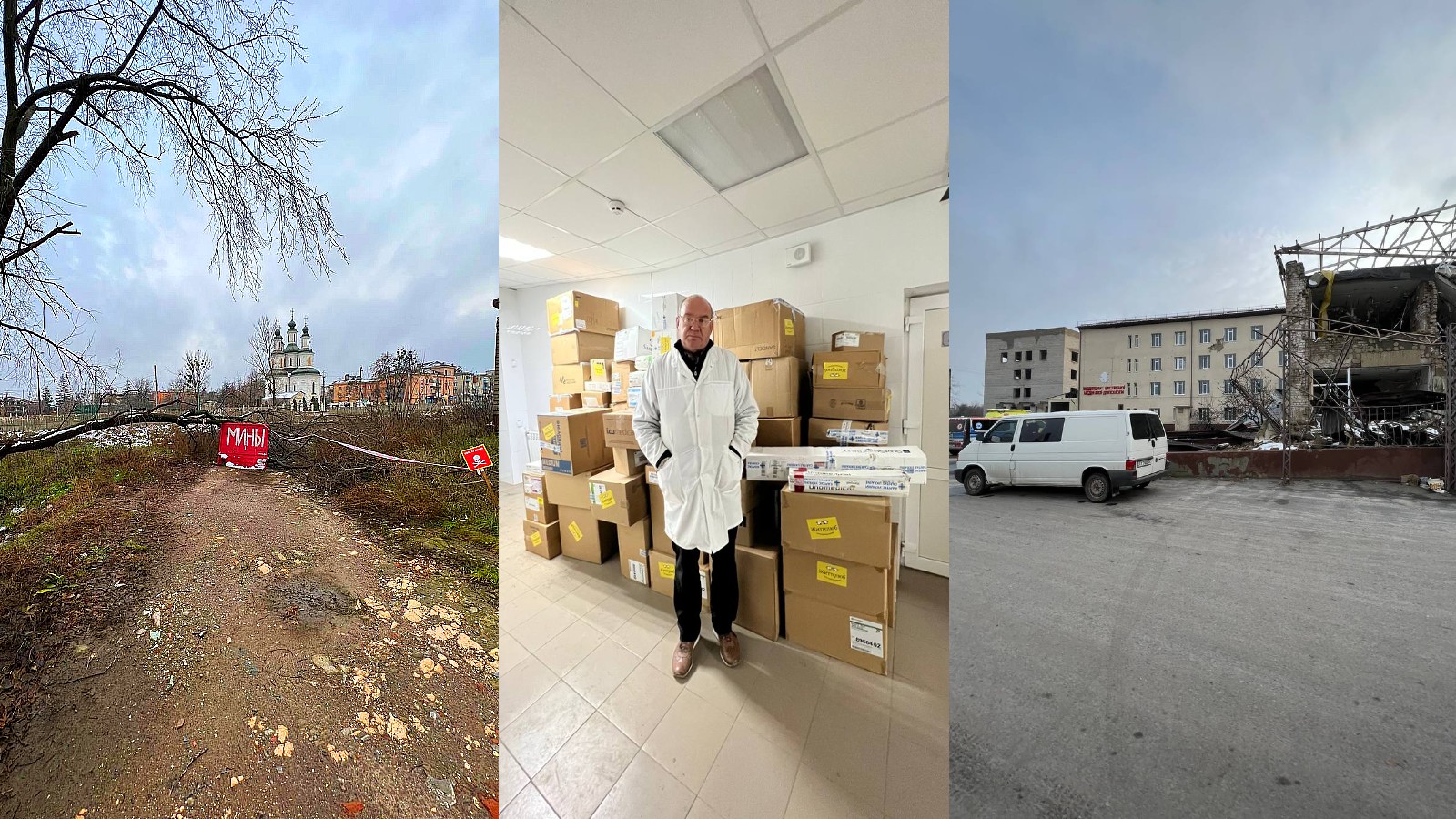 ---
Feb. 10, 2022 (DIJIBOUTI, West Africa) — 2400 face shields, 126 crutches and canes, 16 hospital beds, 10 wheelchairs, four boxes of surgical instruments, an ultrasound machine—all this and more valuable medical equipment and supplies have been shipped to hospitals in Africa, thanks to the Madison Trust–funded Africa Medical Relief Project.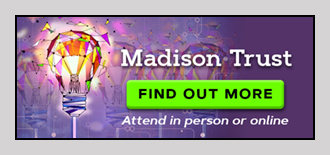 Due to U.S. regulations, huge quantities of medical equipment and supplies are disposed of each year. Yet this project redirects still-useful items while teaching students the intricacies of global supply chain management.
Under the guidance of William J. Ritchie, a JMU professor of management, students have participated in the collection, sorting, inventorying and packing of medical supplies no longer in use or reaching expiration and donated by Sentara Health. Supplies went into 40' containers, the fourth and fifth of which arrived in Africa on December 27, 2021. After customs processing they will be donated through Bahir Dar University to the Nifas Mewucha Hospital to assist staff there in caring for patients.
Mihret Medical Supply coordinates these and other overseas medical shipments, and the December containers and international transport were provided through the generosity of EFL Global. Interchange in Mt. Crawford stored everything until it was ready to ship and assisted with the loading, and JS Expedite moved the containers to the Port of Virginia.
In addition, the JMU program was recently able to piggyback onto a container only half filled with books heading to an Ethiopian seminary. A former JMU student coordinated that effort.
Students gain real-life work experience through this project. One created the website hospitalcargo.org, and another created the inventory program used to track the container contents and status.
The program also allows students to interact with supply chain businesses and individuals they would not normally meet during their academic careers, such as warehouse owners and operators, truck drivers and dock personnel.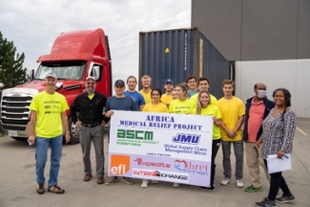 Ritchie hopes to add shipments to Bolivia and Ghana in 2022, and having contacts within the destination country is critical to a successful delivery. COVID issues have also complicated potential shipments, but the group is prepared to make shipments to more destinations where the need is great. 
---
YOU ARE INVITED to attend the 2023 Madison Trust — to join the panel of philanthropic investors — and consider funding this year's top 10 projects proposed by JMU faculty, staff and students.
Friday, March 10, 9 a.m. to 4:30 p.m. on campus or online
Now in its 10th year, Madison Trust has launched nearly 100 innovations and is expected to surpass $1 million in total funding this spring. Seats are limited so sign up now to attend.
---
Photos and video by Justin Roth, JMU Advancement Marketing
Madison Trust is an initiative of University Advancement managed by the office of Corporate & Foundation Relations in collaboration with colleagues across the JMU campus.