News
Building a better world
Architecture students rescue local trees from the landfill
---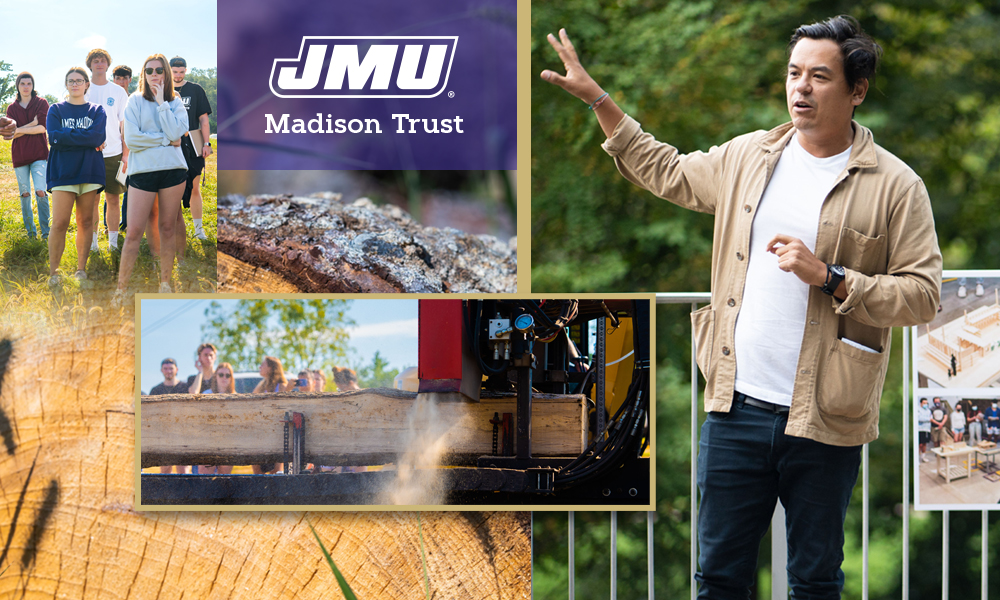 SUMMARY: Nick Brinen leads a project to repurpose discarded trees to design and build community projects.
---
Last spring, Assistant Architecture Professor Nick Brinen stood before the 2022 Madison Trust attendees asking them to fund his idea for giving students hands-on experience with designing projects and then actually building them. Brinen's design-build approach would give JMU's program something rare in architectural education. Even more "outside the box" was his plan for both materials and the types of projects students would build.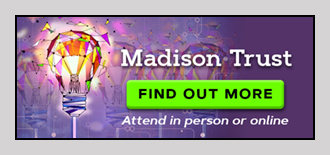 "My students," he explained during his pitch, "will repurpose pest-infested trees into meaningful public projects. Prospective donors sat forward as Brinen explained how Harrisonburg and the Commonwealth of Virginia were cutting down hundreds of trees to stop the spread of the emerald ash borer, a destructive and invasive species of beetle. Some of those trees were dragged to landfills. Others were shredded into wood chips.
"What if those trees didn't disappear?" Brinen asked them. "What if they could become valuable resources for otherwise unaffordable public building projects?"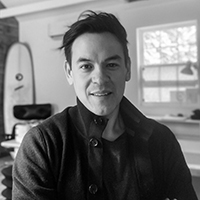 "In all the places I've taught before JMU, I've straddled being an architect and teaching students to become architects. Constructs of Local Knowledge brings what I love about both together. The passion of these students, what the program offers them, and the deep bond I feel with the local community — all together it has changed the trajectory of my career. This is where I'm supposed to be. This is the difference I'm supposed to make." 
Nicholas Brinen
Assistant Professor of Architecture
Already working
It was, in fact, already happening. Brinen shared how he was already working with forestry officials. Mobile mills were already turning ash trees into boards. And a test project had already been designed and built right in the School of Architecture, Design and Art History's backyard — or rather its parking lot.
That's where JMU Occupational Therapy Clinical Education Services (OTCES) ran a program for children born with disabilities or recovering from trauma. By learning how to repair bicycles, the children strengthened their fine motor skills. By learning to ride those bikes, they strengthened their large motor skills. The challenge was lack of storage for the bikes and tools, and lack of seating or work surfaces for the children. Program leader Wendy Schwister, who is also a JMU Housekeeping Team Leader, wondered if Brinen's students could build a storage shed.
"But," Brinen explained, "the ethos in our architecture design studio is for students to take something ordinary and elevate it to something extraordinary." Managing all the paperwork and client collaboration of a real architecture firm plus all the building and working with materials, students did in fact create something extraordinary.
During the presentation, Brinen's potential investors marveled at the result: a large box built of free ash wood mounted on wheels that could roll to any location in the parking lot. It opened like a Swiss Army knife into a full bike repair shop, providing an ingeniously organized — and protected — workspace that thrilled both the occupational therapists and children. 
Full support from Madison Trust
With the 2022 Madison Trust event, Brinen's program, called Constructs of Local Knowledge, received full funding for the budget he'd proposed. The next project for this initiative is to have students turn felled oak trees from the Edith J. Carrier Arboretum at JMU into an enchanting story walk and library reading pavilion for the children visiting the arboretum.
The benefits of the program also continue to open like a Swiss Army knife — from the design-build experience for students and unique learning being woven into the JMU architecture curriculum, to the local mobile-mill businesses, Harrisonburg community, local and state forestry departments. Reaching beyond campus and the local community, the project is now garnering interest from Habitat for Humanity and United Way with the potential to have a national impact.
The ash trees that sparked Brinen's first "what if…?" are gone from Harrisonburg's forests. But like so many other trees that will no longer disappear forever into mulch or landfills, they live on thanks to Madison Trust and the philanthropic investors who made it possible for Brinen to turn architecture students into activists working to build a better world.
---
YOU ARE INVITED to attend the 2023 Madison Trust — to join the panel of philanthropic investors — and consider funding this year's top 10 projects proposed by JMU faculty, staff and students.
Friday, March 10, 9 a.m. to 4:30 p.m. on campus or online
Now in its 10th year, Madison Trust has launched nearly 100 innovations and is expected to surpass $1 million in total funding this spring. Seats are limited so sign up now to attend.
---
Madison Trust is an initiative of University Advancement managed by the office of Corporate & Foundation Relations in collaboration with colleagues across the JMU campus.